---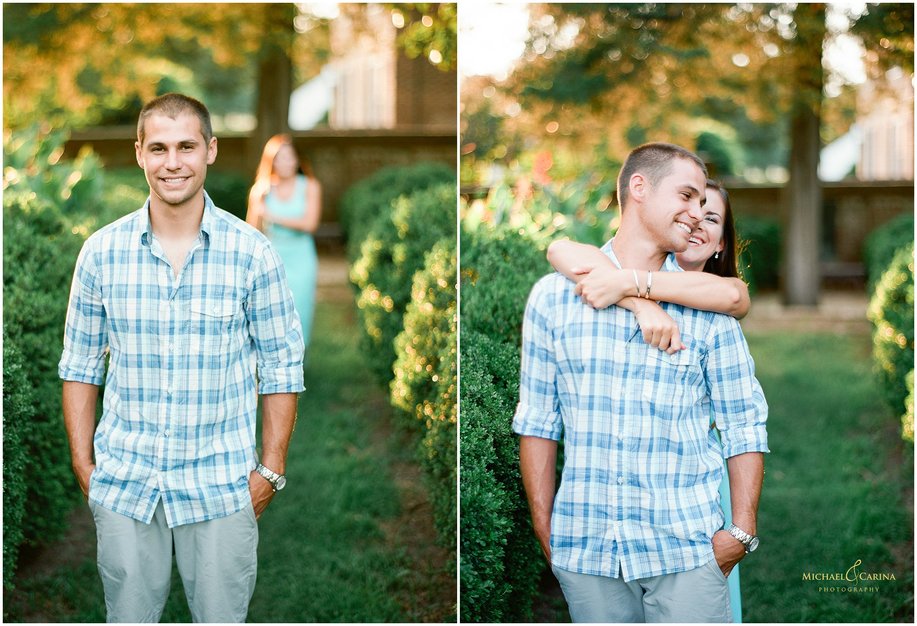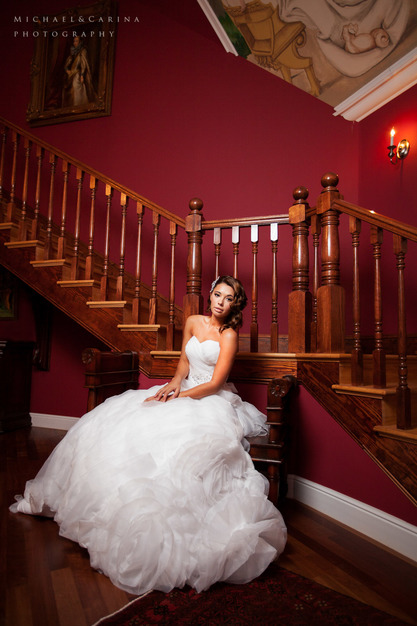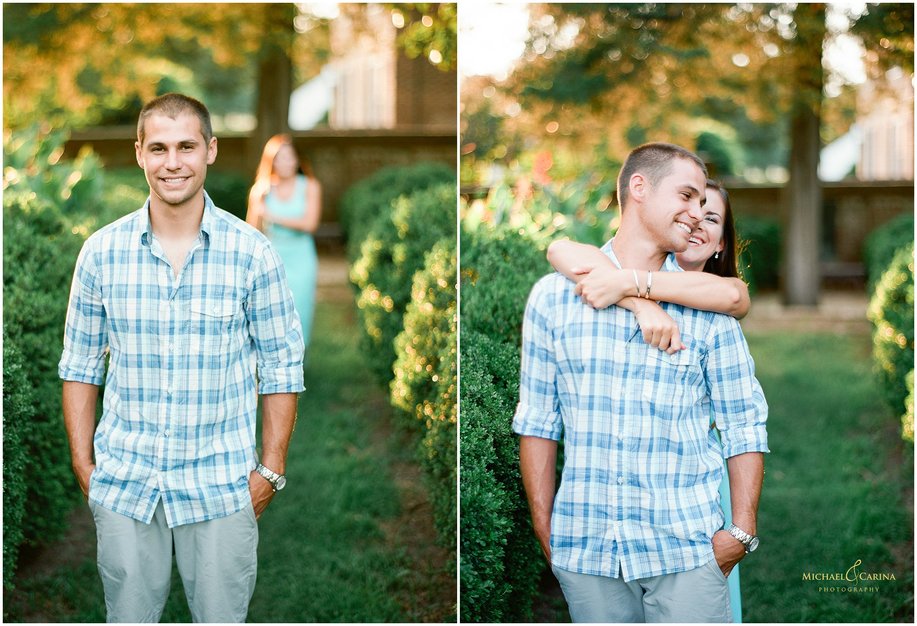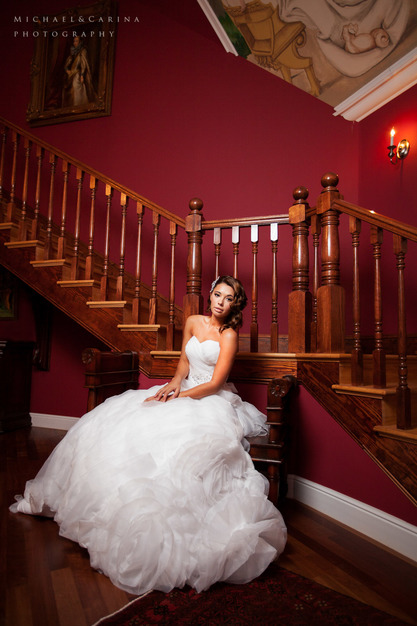 ---
Our Wedding Themes & Styles
Michael & Carina are a husband-wife team that love photography almost as much as they love each other! To see more examples of our work, check out our Blog: http://www.michaelandcarina.com/blog/ Background Originally from Virginia, Michael moved to Munich, Germany in 2008 with Carina, herself a native of Munich. Both have trained under some of the... (read more)
---
Media
A Bavarian Wedding: Michael & Carina Photography's Last Wedding in Germany
Couple/Engagement Session; Behind the Scenes : Michael and Carina Photography
Virginia Wedding and Engagement Photography with Michael and Carina
---
Packages
We offer a range of collections, and are temporarily offering a 2012 SPECIAL: GREAT DEALS for weddings booked with us this year! (includes full day coverage, two pro photographers, DVD with retouched images and MORE!)
More than 30% off!!!
Won't last long!
Contact us for more information!
Check out our Blog:
http://www.michaelandcarina.com/blog/
---
Reviews
Rating Summary
Quality of Service (5.0/5)
Recommended
100%
by couples who reviewed
9 Reviews
Jenny3975

4 years ago

Quality of Service (5.0/5)

Michael and Carina are one talented couple! Aside from that they are professional. From my first e- mail contact with this dynamic duo to my receiving my CDs with photos (earlier than promised) they put me at ease regarding the process and I felt that everything would go well in their capable hands. They went above and beyond their photographer responsibilities taking the time to explain what time I would need them to arrive in order to get some shots in natural light ( hours earlier than I had planned) and talking me through the timing of some of the milestone events in a wedding such that they could be certain to memorialize these key things on film. My photographs are beautiful. There were so many great pictures to choose from that I used 10 photos in my thank you cards. I literally received e-mails and phone calls from guests to thank me for the beautiful thank you card. Lastly, Michael and Carina traveled quite a ways for my wedding. In order to make sure they were on time they were hours early. Despite this they never made me feel rushed. If you are considering using these photographers and have any additional questions or want a reference feel free to ask them for Jenny's contact information.

Pilar Mejia

4 years ago

Quality of Service (5.0/5)

I cannot say enough good things about this amazing photographer duo. We feel so insanely lucky that we managed to find them and book them on such short notice. After deciding we wanted to elope on the sly, Michael and Carina were flexible enough to turn our engagement session into a full elopement session. From our very first exchange they were incredibly responsive, professional and overall delightful! With such a tight turn around they managed to pull together all the details, meet with us via skype before the big day and even recommended the officiant for our last minute nuptials. They are an amazing team to watch in action. They love what they do and it shows from their every attention to the little details and logistics to their gorgeous photos. They managed to capture our day so beautifully. Our family and friends were all blown away by the quality of photos (there were tears) and we were so happy and grateful to have such an amazing collection of images to share with them. The pictures really do speak for themselves. Absolutely perfect from start to finish and we can't wait to work with them again!

Thank you so much, Pilar! You guys are awesome!

jamesBMW

4 years ago

Quality of Service (5.0/5)

great service, guys, great coverage, wonderful albums and variety of shots... really nice, friendly... not intrusive... hope to visit you in the USA soon!

Thanks Jim!

munichca1976

4 years ago

Quality of Service (5.0/5)

Two words: just amazing.

Thanks Carrie! Two words can say it all... all the best at the new job, too!

TaniaL

4 years ago

Quality of Service (5.0/5)

Great photographers. They organized a make up artist for me, provided a boudoir collection and an engagement shooting as well, and were there all day for our wedding. Captured all the best moments, and a bunch of little ones, with unique style and creativity. One word to describe the album I ordered from them: TIMELESS. Worth every cent. Not only that, as another American new to Munich, Michael even took a day to show me around the city! Very friendly couple. Michael & Carina, you'll be fine in America. Good luck! All the best!

Thanks Tania!
---
FAQs
Contact Name:
Michael and Carina
Are there any additional services you provide?
-Engagement Sessions
-Fine Art Portraits (Families, Couples, Singles,...)
-Boudoir
- Wedding Albums and Prints

Can you provide references upon request?
Yes
Do you have liability insurance?
Yes
Do you require a deposit beforehand?
Yes
How far in advance should clients book your services?
Clients normally book us 3-12 months in advance with a non-refundable deposit. We are currently offering last minute booking though.
What languages do you speak?
fluent English, fluent German, fluent French, some Spanish
How many photographers do you provide?
Always 2!
What style of photography do you practice?
Contemporary, Portraiture, Photojournalism, Traditional/Posed
What is included in your packages?
- two professional photographers, with professional equipment, covering your entire wedding (yes, full day coverage is included) - all your best retouched high resolution pictures on a personalized DVD (with reproduction rights! so you can print them yourself) - Picture slideshow with your best images (perfect to watch with friends and family) - We also offer engagement sessions!
What format are the proofs offered in?
Either via our website, fileshare (watermarked) or in a private viewing on our website.
Are images available for viewing online?
yes
Do you charge for travel expenses? How much?
Yes; that depends on the distance and method of travel involved. For faraway clients, flights can be arranged.
Additional details:
In 50 years, the dress will be old and will smell of mothballs, the flowers pressed or withered, the food long gone, and even our memories begin to fade... but the photos remain!