---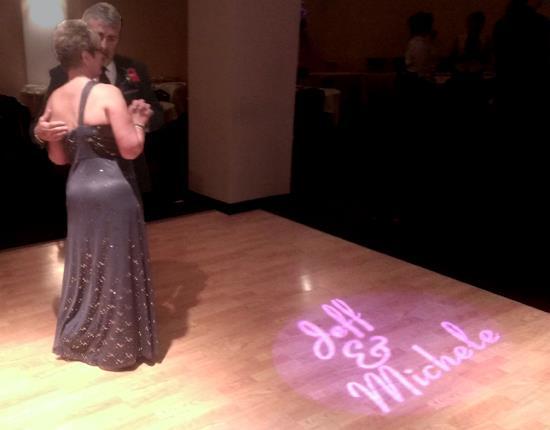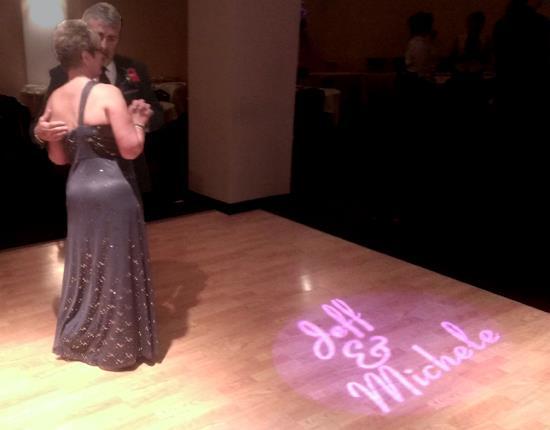 ---
Our Wedding Themes & Styles
Your wedding day should be more than special. It should be magical, memorable, extraordinary–one you and all of your honored guests will remember for years to come. Macky-Sasser Disc Jockey Services strives to make that happen for each couple. We will work closely with both of you to ensure that your wedding is done to your specifications. We utiliz... (read more)
---
Media
Customized Ice Rink Party
---
Packages
Packages can be customized to client specifications.
---
Reviews
Rating Summary
Quality of Service (5.0/5)
Recommended
100%
by couples who reviewed
6 Reviews
Adrianna Pitoscia

11 months ago

Quality of Service (5.0/5)

I cannot say enough about Rob and Xander. They were professional, on time and did everything to make our wedding day the way we envisioned it. They both did an absolutely amazing job at the wedding and did great with the song selections. Rob checked in throughout the day to make sure everything was going well and if I needed anything. Everything was PERFECT from start to finish. I would defiantly use Macky-Sasser again if I need a DJ for any functions and I will be recommending them to anyone searching. I do not have one negative thing to say about them. Thank you so much for being a part of our day!

Tom Weber, Irwin, Pa.

2 years ago

Quality of Service (5.0/5)

Our family recently married our last two daughters. One Nov. 22-14 & January 17-15. Both of the girls used Rob ( Mackey Sasser) as their DJ. Rob was a pleasure to have and work with On these two very special days. He was very professional and worked with the girls to make TWO fantastic receptions ! It was somewhat of a unique set of circumstances. We also had a live band that featured Polkas. Rob and the Band worked seemlesly together. As the Father of the Brides, if I had to do over again, I wouldn't change a thing !

Shean A.

2 years ago

Quality of Service (5.0/5)

Rob and his son (of Macky-Sasser DJ Services) were absolutely wonderful. Rob made it very easy/simple for us to pick/review song selections, and had great advice on our evening's timeline. He also gave us helpful input on certain songs that we were not sure we wanted to have played. We had an outside dance team come to perform, and that went very smoothly as they were directly in touch with Rob in terms of timing, their own music etc. I also appreciated that Rob and his son were not "cheesy or corny"- they were fun, friendly, organized- and I received a lot of compliments after our wedding reception evening!! Also great value for what they charged- we were VERY impressed!

Maria Brunetti

3 years ago

Quality of Service (5.0/5)

Our wedding was a bit of a challenge from the gate. We were having an outdoor wedding under a tent in PITTSBURGH, in September. We would be limited on space under the tent and coordination was everything. From our very first meeting with Macky-Sasser (Rob), we were at ease. They helped us in creating the best timeline for the night for each event and was able to offer great advise on set-up with their experience of keeping a good flow through-out the ceremony.


Macky Sasser, in my opinion set the tone and ran the entire night. Rob advised us on a more spread-out timeline of events that kept our guests engaged and entertained the entire time (not just in the beginning how it usually goes). The music selection was so well orchestrated that it got different people on the dance floor all night with a good amount of slow songs. For a wedding that had ALL ages, everyone was enjoying themselves.(My GREAT-Uncle danced until midnight) We danced so much we had to pay our bartenders for extra hours at the last minute! They were fabulous in dealing with our other vendors to ensure a smooth evening as well as managaing a rowdy crowd. We got requests for their information in the weeks following the wedding, and still do. I really could not say enough about their level of professionalism and ability to entertain. You will not go wrong with these guys. I could not have been happier with their service! Thanks Macky-Sasser!

Sharon S.

3 years ago

Quality of Service (5.0/5)

Choosing Macky-Sasser to DJ our wedding was easy. We had used them in the past for other parties and they were amazing. They are a top-notch business. Their song selection is incredible, they have everything you can imagine. Their lighting is so cool, it really enhanced our venue.
---
FAQs
Contact Name:
Rob Browell or Xander Browell
Can you provide references upon request?
Yes
Do you have liability insurance?
Yes
Do you require a deposit beforehand?
Yes
How far in advance should clients book your services?
Clients should book our services 7-8 months in advance.
What languages do you speak?
English
How many hours of service do you provide?
We provide 4+ hours.
What type of music do you play?
50s, Country, Orchestra, 60s, Dance, Pop, 70s, Punk, Rock, 80s, Funk, 90s, Rock, Acoustic, Hip Hop, Big Band, Jazz, Strings, Classic Rock, Motown, Swing, Classical, Oldies
Do you provide MC services?
yes
Do you provide any bi-lingual or cultural services?
no