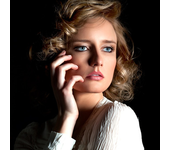 Motiqua Hall Makeup
New York, Mount Vernon, NY 10552
Our Wedding Themes & Styles
My name is Motiqua Hall and I am a freelance Makeup Artist. I've also worked for MAC cosmetics for 8 years. My services include makeup for bridal, special occasions, photo shoots, special events and fashion shows. For bookings and to view some of work, please visit www.motiquahall.com. You can also email me directly at motiquah@gmail.com. I look forwar... (read more)
Packages

Please contact me directly for any information on package deals.
Reviews

This vendor does not currently have any reviews. Be the first reviewer!
FAQs

Company Details
Contact Name:
Motiqua Hall
Can you provide references upon request?
Yes
Do you have liability insurance?
No
Do you require a deposit beforehand?
No
How far in advance should clients book your services?
At least 30 days
What languages do you speak?
English
FREQUENTLY ASKED QUESTIONS
FAQ
What beauty services do you offer?
Makeup
Do you offer consultations prior to the event?
yes
Do you charge for consultations?
yes
Do you travel to the location of the wedding?
yes
Can you service a large group?
I can service a large group with the help of an assistant.
Do you provide a touch-up service?
yes