---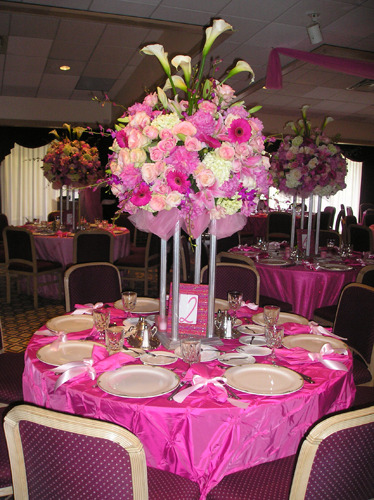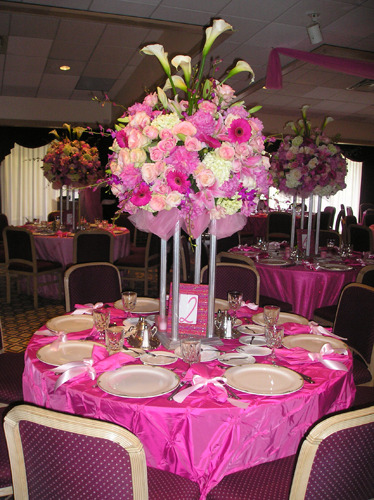 ---
Our Wedding Themes & Styles
Elegant Weddings Events and Moments is a Event planning company that plans all types of events from Corporate meetings to weddings and every thing else in between.
---
Packages
Our Services

Elegant Affair Package

This package is the full service planning for that very busy bride and groom that just don't have enough hours in the day. Elegant Weddings Events and Moments will discuss your vision and expectation of your big day. We will answer any question and provide advice and /or suggestion during the entire process as needed.

* Establish a monthly calendar and timeline for you.

* Create and maintain a realistic budget and payment schedule for all vendors

* Provide recommendations and bid estimates from vendors.

* Arrange vendor appointments and attend them with you.

* Negotiate Contracts

* Assist with invitation ordering

* Arrange out-of- town guest accommodations

* Help with ceremony and reception sites design.

* Handle all set up and delivery scheduling

* Coordinate Rehearsal

* Ceremony and Reception set up and decorated according to your wishes.

* Be on-site for your ceremony and reception-from set-up to clean up

Provide a bridal "emergency Kit" to attend to any unexpected situation that may occur Attend to all details and issues that may arise on your special day so you can relax, enjoy

Weekend Coordination

This is an ideal solution for couples that have made all of the preparation themselves. But would like the luxury of relaxing and enjoying their wedding day with their family and friends without stressing over the details.

I will meet with you at least 6-8 weeks before your wedding day to discuss your vision and expectations, the flow of your event, timeline, any special instruction/ concerns, etc. Contact all of your selected vendors prior to your wedding to establish Elegant Weddings Events and Moments as their point of contact for that day and confirm all arrangements, delivery times, etc.

* Help coordinate and attend your rehearsal.

Be on-site during set-up and for deliveries to ensure timelines and accuracy.

* Assist with any decorating and last minute placement details

* Attend your ceremony and reception from set-up to clean-up.

* Provide a bridal "Emergency Kit" with special items to help deal with unexpected situations.

* And attend to all detail and any issues that may arise in order for your event to run smoothly, on-time and according to your expectation

Package starting at 3000 but can customize to your budget

Vendor Referrals

Just need vendor referrals? This service is perfect for the bride/groom who do not have time to research reliable and reputable vendors in each category. We have done all of the legwork for you and this qualified list will save you time and allow you to enjoy the rest of your planning. We have worked with these vendors and trust they will assist you with your special day.

Initial Consultation,

Getting you Started

Knowing you want to plan your own wedding, but not sure where to start? This one-hour consultation is for you.

* We will meet with you.

* Provide you with at least 3 vendors referrals in each category.

* Assist you in creating a realistic budget.

* Help with deciding on a theme and desired ambiance of your wedding.

* Provide you with sample question important to ask during vendor meetings.

* Consultation fee is waived if a wedding planning package is booked at time of meeting.

We also offer services in wedding invitation, design and floral elements and rental vases Seating Charts
---
Reviews
Rating Summary
Quality of Service (5.0/5)
Recommended
100%
by couples who reviewed
3 Reviews
joanna

4 years ago

Quality of Service (5.0/5)

Thanks cindy for a great job, we are pleased with the arrangements that you did.

Carol

4 years ago

Quality of Service (5.0/5)

Cindy was easy to work with and made you feel at ease. She is also willing to work around your budget and style. Thanks for everything!

Hi Carol and Albert It was a pleasure to sure the most important day. I was glad that you was happy with the service that we provided Elegant Weddings Events and Moments Cindy Stevens

Jacqueline Gonzalez

4 years ago

Quality of Service (5.0/5)

My vision came to life even with my very tight budget everything was exactly the way I wanted it to be.

Hi Jacqueline It was a pleasure working with you and Alex I am very happy that you was pleased with everything. Thank You
---
FAQs
Contact Name:
Cindy Stevens
Are there any additional services you provide?
rental items vendor referrals
Can you provide references upon request?
Yes
Do you have liability insurance?
Yes
Do you require a deposit beforehand?
Yes
How far in advance should clients book your services?
As soon as they already have a date in mind
What languages do you speak?
English
What wedding planning services do you provide?
Day-of Coordinator, Full Planning
How many planners do you work with?
One consultant and at least two assistants will be at your wedding. We will have more assistants should you have multiple locations, a large bridal party, and a large guest count.
Do you have experience working with any specific cultures or religions?
Elegant Weddings Events and Moments cater to all religions.
What size of weddings have you worked?
We have coordinated weddings from just the bride and groom only to hundreds of guests.