---
Media
SM Boogie Oogie.mp3
SM September.mp3
SM Dreams.mp3
SM Ain't Too Proud.mp3
SM Whenever.mp3
SM Funky Music.mp3
SM crazy.mp3
SM Kiss.mp3
SAYER McSHANE - Brickhouse
SAYER McSHANE - Dock Of The Bay
---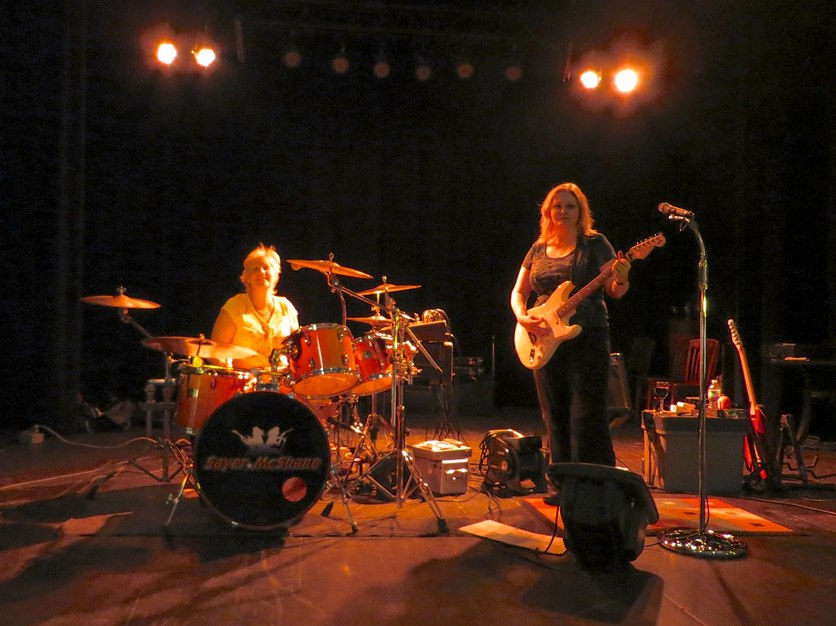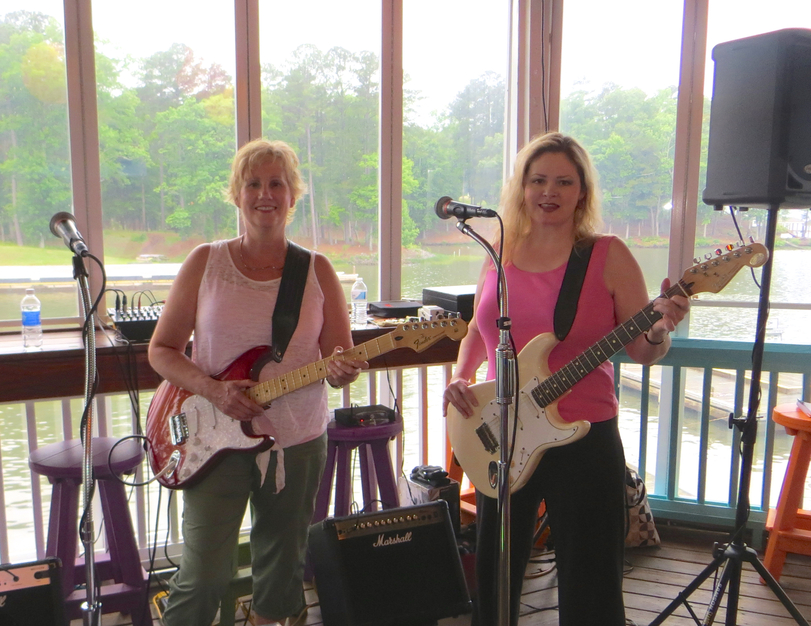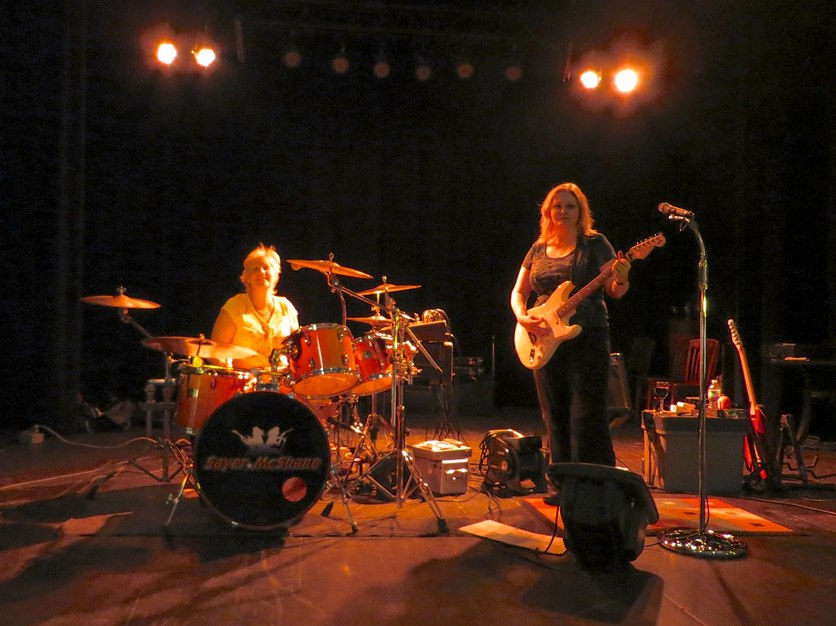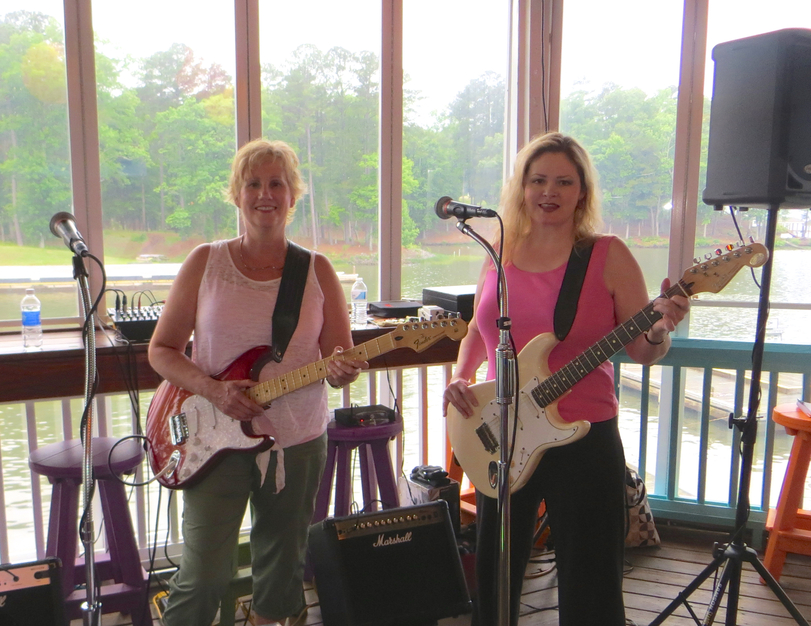 ---
Our Wedding Themes & Styles
SAYER McSHANE has been together for 19 years performing events all over the US and Canada that range from opening for national acts to weddings and corporate parties. We specialize in events that require a big, professional sound without requiring a big price tag or performance space. The band plays an incredible variety of music to accommodate almost any au... (read more)
---
Reviews
Rating Summary
Quality of Service (5.0/5)
Recommended
100%
by couples who reviewed
3 Reviews
Melanie

1 year ago

Quality of Service (5.0/5)

Sayer McShane was a wonderful addition to our reception! Kristin and Carolyn are not only wonderful musicians, but also fantastic people! Their music was a highlight to our party and our guests raved about them!

Stephanie Raney

1 year ago

Quality of Service (5.0/5)

If you want to impress your guests with some awesome live music that they will talk about for months (even years in our case) after your wedding, then you'll hire Sayer McShane to play your wedding! This two-woman band will knock your socks off. They play an eclectic variety of music - from 80s to 90s to today - that is sure to accommodate even the pickiest of wedding guests. I've seen Sayer McShane play at various venues, from bars to weddings and even some acoustic shows - and each time I've been impressed. They can accommodate their sound to basically any venue - so don't let the size of your wedding make you second guess them as an option. The first reason I hired them for my wedding was their obvious talent. The second reason I hired them for my wedding is because they're just good people. Carolyn and Kristin will do everything they can to make sure your day is special. A guest at our wedding subsequently hired them to play at her wedding, as well. Now I have another friend, 2.5 years later, asking me to put her into contact with Sayer McShane because she's interested in booking them to play at her wedding. These girls will not leave you disappointed. Thanks Sayer McShane for being one of the most memorable parts of our BIG day!

Anne Foti

1 year ago

Quality of Service (5.0/5)

I was fortunate to spy these rockin' ladies at an outdoor event, and when it came time to choose music for my wedding, Sayer McShane was at the top of my list! Their repertoire is perfect for multigenerational events because they do soul, classic rock, some top 40, blues, you name it. Every song they play gets people moving and there was some serious dancing happening at the Haw River Ballroom the night we were wed. They created a fun, relaxed, groovy vibe that all of our guests enjoyed and Kristin brought down the house with an amazing rendition of Red House by Jimi Hendrix. Talk about an amazing wedding present! How often does anyone get to hear that song LIVE? Even the catering staff had to stop what they were doing to appreciate her smashing those riffs!

It was a serious relief to sign a band that I knew was experienced and seasoned, so that I could focus on all the other things happening that day. They snuck in and set up during the ceremony without us hearing a peep and were ready to rock and roll as soon as the hors d'oeuvres hit the floor. I highly recommend Sayer McShane to anyone who digs classic tunes, a good time, and a dance party.
---
FAQs
Contact Name:
Kristin Sayer
Are there any additional services you provide?
Pre-programmed music on breaks for line dances, etc.
Can you provide references upon request?
Yes
Do you require a deposit beforehand?
Yes
How far in advance should clients book your services?
4 months
What languages do you speak?
English
How many hours of service do you provide?
Typically 3-4. More time available upon request at additional cost.
Additional details:
SAYER McSHANE can perform with a full musical compliment including guitar and drums with complete arrangements or with just two guitars and vocals for more intimate settings.