---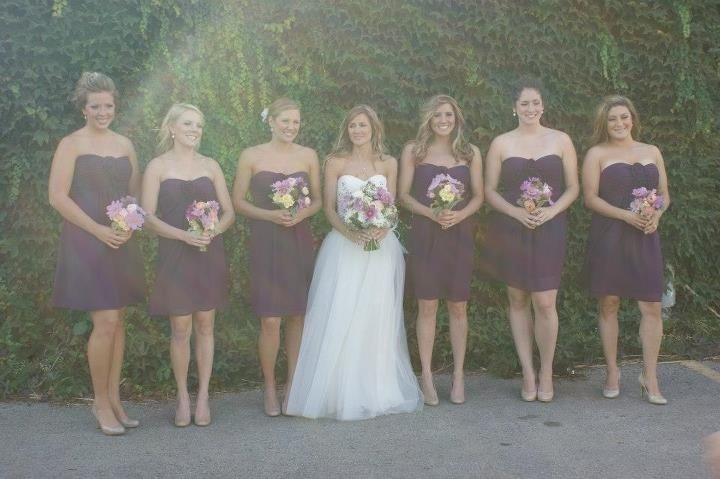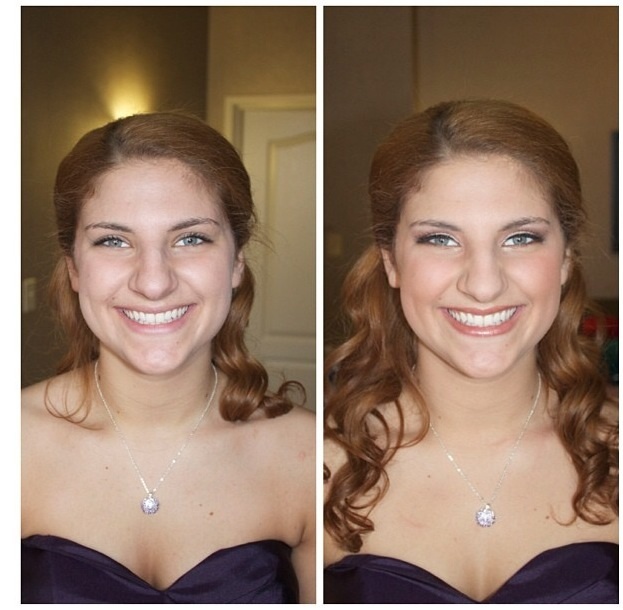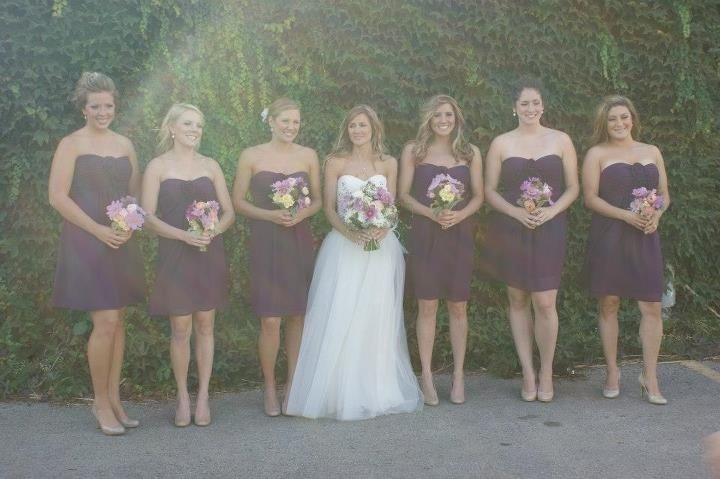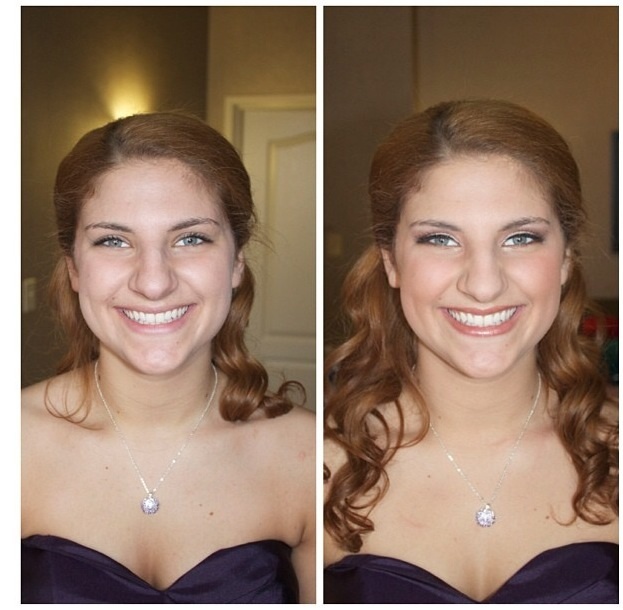 ---
Our Wedding Themes & Styles
Congrats on your wedding! Now it's time to glam you up! Outer Beauty specializes in on location services (we come to you!) and airbrush makeup. Check us out online at www.outerbeauty.weebly.com and on FB: Outer Beauty Airbrush Makeup. Contact us today to schedule your no obligation preview! We dont just do weddings!! Now booking for boudior sessions too... (read more)
---
Packages
Bride: including in studio preview $130
Bridal party: $70 each
All include lashes and airbrush.
No charge for travel up to 30 miles within 60563
Low minimums!
Email us for details!
---
Reviews
Rating Summary
Quality of Service (5.0/5)
Recommended
100%
by couples who reviewed
15 Reviews
Eileen

1 year ago

Quality of Service (5.0/5)

Dominica was a dream to work with! After trying out a few other (not-so-great) makeup options, I was nervous because I have someone acne-prone sensitive skin. I have never felt MORE beautiful than I did the say of my wedding day! A bridesmaid of mine used her for her wedding as well, so I experienced bridal makeup for my day, and bridesmaid makeup for her day, and I absolutely loved them both! I wish I had an excuse to have her do my makeup again in the future! Her makeup lasts ALL DAY, and her skills are unbelievable. I cannot recommend her enough!

Kira

1 year ago

Quality of Service (5.0/5)

I was searching and searching for a makeup artist for my wedding and was recommended Outer Beauty Makeup by two ladies I used to work with. They couldn't stop saying enough positive things so I went to my trial and absolutely loved it. Dominica was so amazing! She explained the ins and outs of airbrush makeup (because I had never done it before) and she made sure I was comfortable with the amount of makeup she was putting on me. I absolutely recommend her for your wedding! She is wonderful and I couldn't believe that I could look that amazing on my wedding day!!!!

Megan

1 year ago

Quality of Service (5.0/5)

Initially I was so nervous to have my makeup done for engagement photos because I have only had my makeup done one other time (not a good experience at the other company) and I am also very picky. She recently did my air brushed makeup for our engagement photos at Starved Rock. I absolutely LOVED IT! She was honest, talented, and flexible. At the end of our photoshoot we ended up taking photos in the water and under the waterfall. By the end of the shoot I was literally soaking wet! My hair, my face, and my clothes were SOAKED! I assumed my makeup was all over my face but when I looked it literAlly stayed in place and looked PERFECT! I was shocked that it stayed on during such a wet photoshoot! I went to my sister's house after to change clothes & she said, "OMG YOUR MAKEUP LOOKS BEAUTIFUL! But how are your clothes & hair drenched but your makeup looks fresh & perfect???" She was not kidding when she said the airbrush and false eye lashes stay on all day! Thank you for making my photos beautiful!!

Lauren Henrich

3 years ago

Quality of Service (5.0/5)

Thank you so much Dominica! I am so happy I was referred to Dominica by a close friend! She did an amazing job! My face and skin looked flawless! I got so many compliments through out the night even after my husband put wedding cake all over my face! My make up was flawless the entire night even after the cake on my face. She was super nice, organized and everything was so clean which I loved! I contacted her about a month before my wedding and she made it work, and I am so thankful! She definitely has a gift and she is just amazing! I would recommend her to everyone! Thank you Dominica!

Lauren he put cake on your face?!?!? lol it was a pleasure working with you and your girls, i had soo much fun!

EmAlanis

3 years ago

Quality of Service (5.0/5)

Outer Beauty Airbrush Makeup is truly the icing on the cake for any wedding big or small. You put some much time and money into a wedding, and Dominica truly does give you that final touch to make every bride confident for her the walk down the isle.

I had never tried Airbrush before and was a little worried about the price but it is one cost that I am so happy I went through with. Our pictures are beautiful and I wasn't worried about touch-ups throughout the night. On your wedding every second counts and will fly by, you don't want to be in the bathroom touching up. Even with a family of huggers and kissers, I didn't rub off or smear on anyone.

I also had a large bridal party full of different personalities and opinions, Dominica and her assistant made each girl feel perfect. There wasn't a single girl disappointed with the turnout. They finished everyone in a very timely manner with time to spare at the end. You can't go wrong with Outer Beauty!
---
FAQs
Contact Name:
Outer Beauty Airbrush Makeup
Are there any additional services you provide?
We offer airbrush makeup, false lashes and we are on location.
Can you provide references upon request?
Yes
Do you have liability insurance?
Yes
Do you require a deposit beforehand?
Yes
How far in advance should clients book your services?
3-4 months is recommended
What languages do you speak?
Polish/english
What beauty services do you offer?
Makeup
Do you offer consultations prior to the event?
yes
Do you charge for consultations?
yes
Do you travel to the location of the wedding?
yes
Can you service a large group?
Absolutely!
Do you provide a touch-up service?
yes
Additional details:
Touch up services are based on an hourly rate at a minimum of 1 hour