---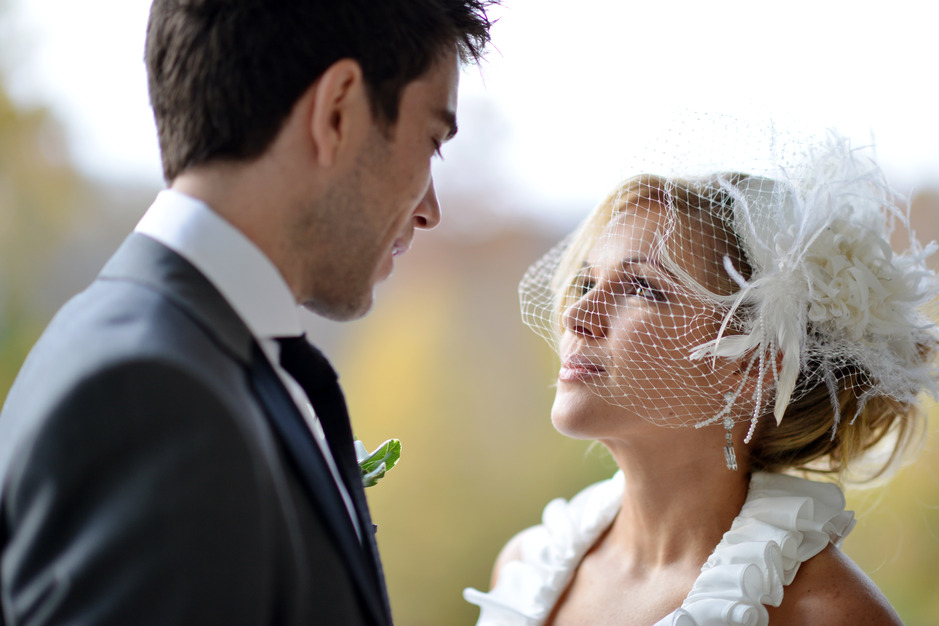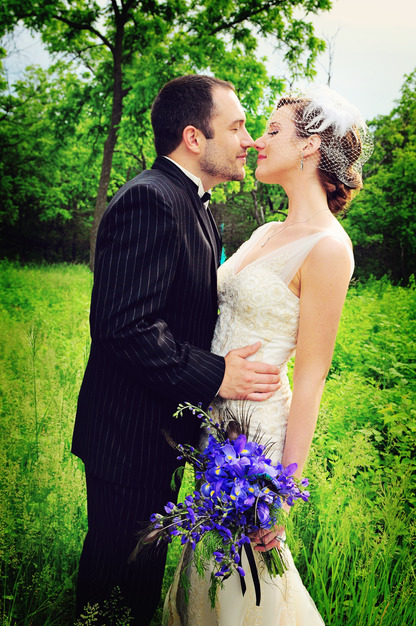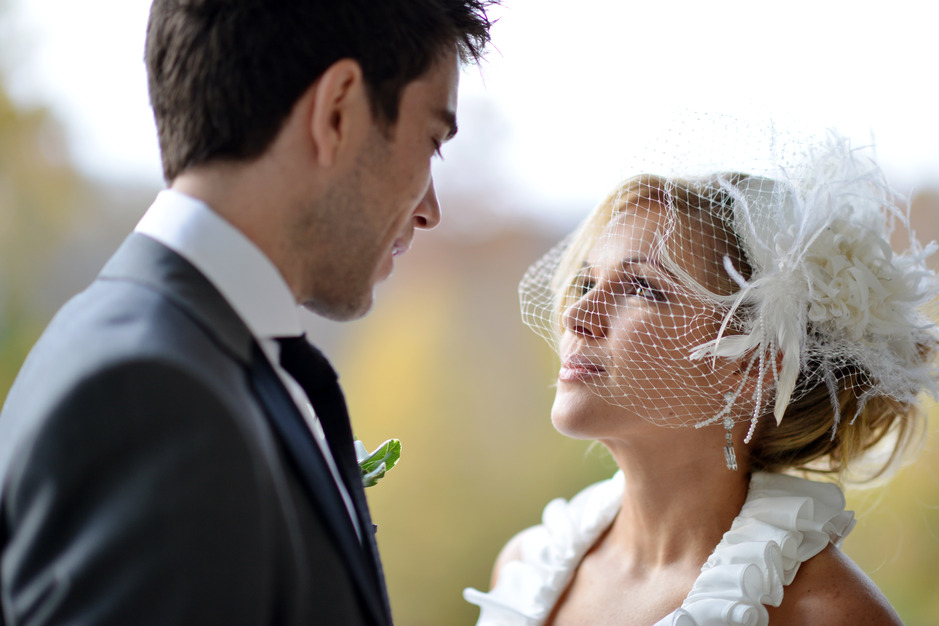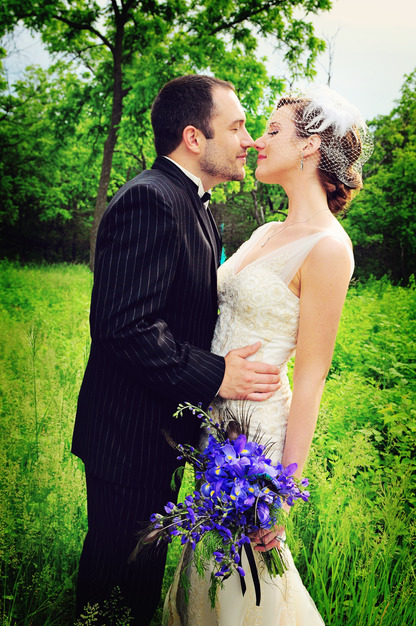 ---
Our Wedding Themes & Styles
Inda Reid is considered one of the best portrait and wedding photographers in Southern California. Inda's photographic work has been featured in many magazines all over the U.S., and she also happens to be an award-winning director and cinematographer. Shooting actual "film" SLR cameras since she was big enough to hold one, Inda is quickly emerging with the... (read more)
---
Media
Noelle+ Jermaine Wedding Featurette (Highlights)
Taylor + Karl Wedding Featurette (Highlights)
---
Packages
Our rates vary, depending on the details of each wedding. All premium packages start at $2500. Smaller, customized quotes in one location may start at $2000 (see details below- one location/50 guests or less) depending on wedding variables.
ALL PACKAGES REQUIRE a 50% DEPOSIT TO GUARANTEE BOOKING FOR THE WEDDING DATE. (Remaining balance is due one week before the wedding day).
Wedding Photography Packages
ALL PHOTOGRAPHY PACKAGES INCLUDE:
ALL retouched & untouched photo negatives with full copyright & print release
Full editing, touch-ups and artistic enhancements for 20 photos (10 of your choice)
ALL high-resolution Lightroom processed with images on thumb drive or disk
Sneak peek of photos delivered 48 hours after wedding (6 retouched photos, photographer's choice). Some packages include a customized app.

Online Gallery for viewing, sharing and downloading (password protected)
Album & Disks beautifully wrapped in keepsake boutique packaging.
CLOUD 9 $2500 8 hours of wedding day coverage 1 lead photographer (add more at $300 per hour)
SILVER LININGS $3000 9 hours of wedding day coverage 1 lead photographer (add more at $300 per hour)
2nd photographer for 6 hours
GOLD STANDARD $3500 10 hours of wedding day coverage (add more at $300 per hour)
1 lead photographer 10 hours
2nd photographer for 6 hours
40 photos retouched (10 photographer's choice)
Premium Lay-Flat Hardcover Album (20 spreads)
Album either Square or Landscape 12X12 or 14X11
Custom made, sharable Wedding App for your cell phone, ipad, etc.
PLATINUM TREATMENT $5000 11 hours of wedding day coverage 1 lead photographer for 11, 2nd photographer for 8 hours engagement, family or boudoir session included
Retouching for 50 photos (15 photographer's choice)
Premium Fine Art Wedding Album 12×12 – 20 spreads (40 pages) Leather, Satin, linen, Wood or Metal cover. Embossed or gold/silver foil available for certain albums. Custom made, sharable Wedding App for your cell phone, ipad, etc.
Photography Add-ons
Engagement or Boudoir Shoot $500 (reg. rate starts at $800+album cost)
Additional Wedding or Boudoir Album (Leather/Satin 12x12 -20 spreads) $500
Premium LayFlat Hardcover (Hardcover 20 spreads) Square or Landscape $300
HD or Blue-Ray Slideshow with Music of your choice (on DVD or USB) $150
*see Cinema rate below for pricing and last page for edit definitions. Economy package options may be available. Please call for details.
If you are having a more intimate wedding, and are interested in a custom quote from us, please answer the brief Questionaire (BELOW) and email the answers as soon as possible to the photographer. Dates do fill up quickly, and we book mostly referrals, so the sooner your date is reserved, the better. Every wedding is unique and the more specific details I know regarding it, the more fairly I can estimate your rate. The answer to these questions also helps estimate what type of equipment we need to bring, (appropriate lighting, strobes, lenses, etc), venue & hours and coverage and additional shooters.
1. What is the exact DATE of your Wedding?
2. Where will your wedding ceremony take place (address/exact location)
A. What time of day?
B. Is it outdoor or Indoor or both (wedding & reception)
3. How many bridesmaids and Groomsmen?
4. How many guests total at your wedding?
5. What are the approximate hours of the wedding from- Getting ready to riding away in the car (or boat)? How close is the wedding ceremony to the reception?
6. What time and WHERE will the bride and bridesmaids start getting ready? Is it close to where the Groomsmen will be?
7. Are you interested in doing "a first look" or photos before the wedding? (if your not sure what I'm referring to, I can explain later).
8. How much time will there be to shoot portraits AFTER the actual wedding ceremony? Will that particular photography session be indoor/outdoor, or both?
9. Are you more interested in a journalistic/documentary or romantic, elegant, classic style photos? Or would you like them to be fresh, modern and fun? OR A BIT OF EVERYTHING?
10. What are the main colors, theme and style of your wedding? (you can inform me later if your not sure).
11. Is it important for you to have video, too? Or is this already covered?
12. Is there anything special about your wedding that I should know? Any special requests or concerns at this time?
________________________________________________________________
Wedding Cinema Packages
*see last page for detailed descriptions of edits
Package A. - The Montage $2000
8 continuous hours of coverage (add more hours at $300/ph)
1 cinematographer / 2 cameras (includes interviews/ professional audio and coverage for 8 hours)
Edit–s: Wedding Vignette* (3 to 5-minute highlight video)
Includes professional audio (lapel mics/H6n/H4n/H1n)
All edits on DVD's (Your choice of DVD, Blu-ray or digital copies on a thumb drive- 2copies).
Video Uploaded to Vimeo Pro (with a custom Password if preferred).
Package B. -The Featurette $2500
cinematographer for 8 hours of coverage 2nd Cinematographer (6 Hours of Coverage) (add more hours at $300/ph)Edits:
Wedding Featurette* (9 to 14 minutes) OR Wedding Vignette (your choice)
Includes professional audio (lapel mics/H6n/H4n/H1n)
All edits on 4 DVD's (Your choice of DVD, Blu-ray or digital copies on a thumb drive)
Video Uploaded to Vimeo Pro (with a custom Password if preferred).
All edits on your choice of DVD, or Blu-ray (4 copies) or digital copies on a thumb drive. Option: Add an additional edit for only $400 add-on
Package C. - The Academy Award $3500 (most popular)
cinematographers for 8 hours (covers your wedding more completely and allows us the time to get more cinematic shots). Use of sliders/ Glide-Cam or Stabilizers) Professional Audio (lapel mics/H6n/H4n/H1n)
Coverage – bridal prep to dancing at the reception (Max time of 10 continuous hours) 2 lead cinematographers the whole time
Edits:
Wedding Featurette* (9 to 14 minutes) OR Wedding Vignette (your choice)
Documentary edit* (1 to 2 hours that includes all good footage, edited full ceremony, toasts & first dance, bouquet/ garter toss)
All raw video and professional audio
All edits on 4 DVD's (Your choice of DVD, Blu-ray or digital copies.
Video Uploaded to Vimeo Pro (with a custom Password if preferred).
All edits on your choice of DVD, or Blu-ray (4 copies) or digital copies on a thumb drive.
Package D. THE ULTIMATE CINEMATIC EXPERIENCE $5500 (a $10,000 value)
With this package, your wedding will be filmed as a true "cinematic experience" with extended interviews, behind the scenes filming and whatever it takes for us to make it incredible viewing experience. This package is for the celebrity couple that views their wedding cinematography as a high priority. Additional production meeting with the director and more time to film with couple may be required (at no addt'l cost).
3 Cinematographers (10 hours for one, 8 hours for other, 6 hours for the third) Additional Go Pro Work/ Time lapse, etc. Allows usage of more sliders/ equipment/shots /angles for premiere footage
Professional Audio and boom operator if needed (lapel mics/H6n/H4n/H1n) Involves pre-planning, production meeting and potential shot lists
This package includes all raw Footage & Audio
All edits on 5 copies (Your choice of DVD, Blu-ray or digital copies on a thumb drive)
EDITS INCLUDED:
Wedding Featurette* (9 to 14 minutes) OR Wedding Vignette (your choice)
LOVE STORY filming and edit* OR Wedding Trailer *(yourchoice)
Documentary edit* (1 to 2 hours that includes all good footage, edited full-
ceremony, toasts & first dance, bouquet/ garter toss)
All raw video is given to clients via dropbox, USB or harddrive
All edits on 4 DVD's (Your choice of DVD, Blu-ray or digital copies on a thumb drive)
WEDDING VIDEO A LA CARTE
Vignette or Montage Edit - $500 Wedding Trailer Film & Edit$1200 Love Story Film & Edit $900
Wedding Trailer Film & Edit $1500
Love Story Film & Edit $1000
Additional Drone footage $300-1000 (dependent on location and FAA restrictions)
Additional copies (DVD, Blu-ray or digital copies on thumb drive) Thumb Drive $15
DVD $15
Blu-Ray $20
Add'l hours of coverage $300
RAW FOOTAGE ONLY (filming but no editing) $1200-$2000 (please call for estimate).
EDIT DESCRIPTIONS
Wedding Trailer – (2 to 4 minutes) A Hollywood movie preview, teaser, or preview of your wedding (or wedding video). Released or shared online before your wedding discs are sent, or the wedding even commences. Can also be made as a "Save The Date" Video. $1200 for filming & Edit add on
Love Story – (3-5 minutes) A story of how you met, how your relationship grew, how you were engaged and why you love each other now. The Love Story can be played at your reception and gives your guests a glimpse into your history and the love you share with each other; it is a real crowd pleaser! (Can also be Save The Date). $900 Filming & Edit add on
The Vignette (or Montage) – (3 to 5 minutes) Edited like a music video. The Vignette can be fast, fun and entertaining or touching and romantic. This video is and is released online after your wedding video is complete. Great for online viewing or handheld device. $500 Edit add on
Wedding Featurette – (9 to 15 minutes) Beautifully edited video that tells the
story of your wedding day in a very entertaining and touching way. The Wedding Featurette will be the video that you will show your family and friends. $800 Edit add on
Documentary Edit – (40 minutes to 2 hour running time) Your complete wedding told in a natural, organic, way that lets the whole wedding unfold naturally. It includes the complete ceremony, with both camera angles edited together, and most scenes captured throughout the day. Most of the natural audio is also retained. Please note: this type of edit requires special planning prior to filming the event. We must know in advance to filming for a documentary edit you want so we can plan to get the necessary coverage during the ceremony and reception. This edit is already included in Package D. $1200 Edit add on
DEPOSIT INFO:
All photography and Cinematography booking requires a 50% deposit to reserve the date. Check, cash or money order made to Predator Productions.
The remaining balance is due 14 days before the event.
---
Reviews
Rating Summary
Quality of Service (5.0/5)
Recommended
100%
by couples who reviewed
11 Reviews
Alexandra

11 months ago

Quality of Service (5.0/5)

If you are looking for a photographer for a wedding or really anything else...you have to book Inda!! I've never had another vendor at work (I plan events for a living) or a personal event, that worked harder for me. Her kindness, effort, attention to detail, talent and work ethic are surpassed by none.

Inda photographed our wedding last weekend and I cannot recommend her enough! She also did our engagement shoot back in January and we love those pictures as well. I went ahead and booked her without consulting my fiance after I met her at a work event so he was excited to meet her at the engagement shoot and after meeting her, he just loved her friendly personality and efforts to get the best shots for us. She made us feel very comfortable in front of the camera. We have been in other weddings where the photographers don't have the attention to detail that Inda does so we are really appreciative of her for that.

She is just fabulous, both at her job and as a person. She has a great eye for what looks good and is a real perfectionist so all of our pictures came out stunning for both the engagement shoot and the wedding. She worked extremely hard all day at the wedding (never stopping for 1 second) to get the best shots for us across multiple different locations at our venue. She really knows what is best for her clients and how to get the best pictures. Our whole bridal party was just really impressed with her demeanor and efforts as well as the final product - of which we received a first look within 24 hours. I can't thank Inda enough for both taking beautiful photos of us and for being a kind and supportive presence throughout the process.

Inda also brought along a great 2nd shooter to help her throughout the day as well as a videographer. She sourced and booked the videographer on our behalf and found someone who was willing to shoot within the budget and specifications that we had. She really looks out for what is best for her clients and makes sure to have the right people and equipment on the ground to achieve that.

Karl Nickoley

1 year ago

Quality of Service (5.0/5)

I cannot express how grateful we are to have had Inda and her team working with our wedding over the past few months. When she came on board she put the time and effort into working with our wedding coordinator, our busy schedules and high expectations for our photos and video. She delivered on every service she provided and went above and beyond to make sure we achieved the "look" we were striving for. From the wedding photos to the boudoir shoot. From the wedding trailer to the wedding video, Inda is a professional and treats you right. Her talent and creative eye is very rare to find. We will be using Inda again and cannot give a higher recommendation. Thank you INDA!

Sally Jones-Kyle

1 year ago

Quality of Service (5.0/5)

AMAZING!!!! Only by chance were we able to book Inda and we could not have been more lucky! Inda has been so sweet and organized from the beginning but more than anything she warned my heart before we even met in person which we did before our wedding day.....at my house with my kids who fell for her too! Inda knew how to calm my nerves instinctively on wedding day and never looked stressed which is what I needed! With all our kids being part of our special day Inda was able to capture each one and bring out such amazing photos!! I am beaming as I write this! The photos of my husband and I are breath taking, I will cherish them and look at each one with so much happiness. Thank you Inda and George for sharing our special day with our family and capturing our love on film!

Julia Eickhoff

1 year ago

Quality of Service (5.0/5)

Even though we had a very small, simple wedding. Inda treated, the day as if it were a world event. The pictures are amazing and captured the emotions of everyone and made us look incredible. Inda is truly a gifted photographer with passion for what she does.

That's because YOU ARE world event people! It was a such pleasure (and an honor) being there to capture all those beautiful moments in the Little Brown Church. Much love and blessings to Chuck, and that gorgeous and smart daughter of yours. You are all blessed to have one another and I wish you nothing but love. ~ Inda

Tiffany

1 year ago

Quality of Service (5.0/5)

Inda is by far one of the best photographers I have ever worked with. I met her years ago when I hired her to do my headshots...and no lie ...I still get auditions off of those headshots and its been at least 8 years. Then I hired her to direct a film I produced because she just has an eye that is remarkable, and she is a passionate and fearless woman who puts her heart into her work. Oh and did I forget to mention ...we won "Best Film" at the Vacaville International Film Festival that year for our film! so when it came time for me to pick my wedding photographer it was a no-brainer...INDA. I didnt even look for anyone else because if it aint broke dont try to fix it. My wedding photos are AMAZING!!!! I am constantly getting told by people who see them how beautiful, cool, stunning they are. Or my favorite line..." it looks like they should be in a magazine" That is how talented Inda is. Im convinced there is nothing this woman cant do!!!! if you are looking for a photographer who knows her craft, driven, creative, down to earth, hard working, professional and just downright badass...call INDA!!!!!!!!! you will not be dissappointed.

Miss Tiffany! Thank you for the incredible review. Well, you and your gorgeous hubby are pretty easy on the eyes so you made my job super-easy. But most of all, your winning personality bubbles over into everything you do. You are effervescent, and I'd shoot you (or Michael) any day for any reason. Thanks a million, Tiffany ~ for everything. ~ Inda
---
FAQs
Are there any additional services you provide?
Wedding Video Cinematography/Production and editing, Retouching, Boudoir Shoots, Engagement and Save the Date Sessions, Headshots, Portraiture (family & Editorial) Modeling Portfolios and high-end fashion photography.
Can you provide references upon request?
Yes
Do you have liability insurance?
Yes
Do you require a deposit beforehand?
Yes
How far in advance should clients book your services?
Within 3 months (at the most). We prefer 6-12 months in advance. Booked dates fill up quickly, but exceptions can be made depending on Photographer's location and availability.
What languages do you speak?
English, some Spanish (I do speak a lot of Spanish, but I do not consider myself "fluent." However, I have one incredible assistant and 2nd shooter who is fluent in Spanish). He also happens to be my husband, the smarty pants ;-)
How many photographers do you provide?
Depends on the package you select. I can add up to 5 additional shooters.
What style of photography do you practice?
Contemporary, Portraiture, Photojournalism, Traditional/Posed
What is included in your packages?
All digital negatives, all retouched photos (starting at 20 images) burned on disk to print whenever/wherever you like. This includes a full copyright release form for all images. A Custom Wedding APP featuring the couple (available 48 hours after the wedding). An Online viewing Gallery (with your own password and music) for your family and friends. The online gallery has the additional option to order custom prints, gifts, or retouched photos from the photographer (but this is offered only for your convenience, no purchases are required). We are also able to add on Wedding Albums, Prints, Canvases or additional shoots (i.e., Engagement or Boudoir) upon request. *Please note: Each couple can have more or less of these items included in their package, and packages can be adequately adjusted, or negotiated further depending on one's budget.
What format are the proofs offered in?
Online Gallery, or Prints (for Film or Medium Format shoots).
Are images available for viewing online?
yes
Do you charge for travel expenses? How much?
Depends on the location. Weddings over 100 miles away from Los Angeles start at $50 travel fee, and may include hotel accommodations the night prior to the wedding (depending on location). Again, this is all negotiable depending on the client's photography budget.
Additional details:
I will be more than happy to personally answer any additional questions or concerns. Please feel free to email at inda@me.com, or call 818.679.0987