---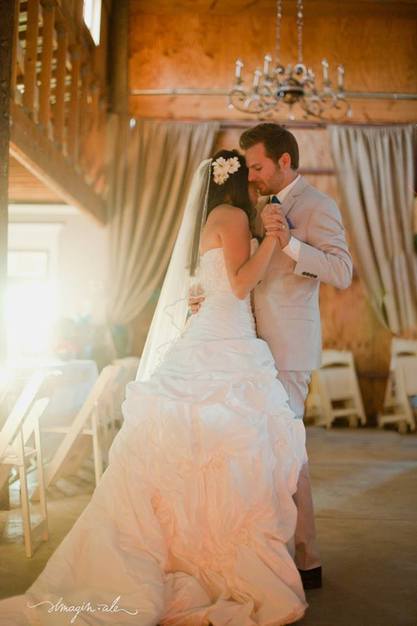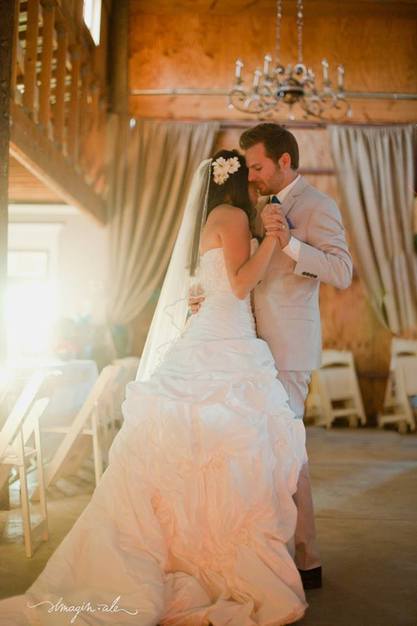 ---
Our Wedding Themes & Styles
The Elegant Barn, located in charming Gilbert, Arizona, features a large acreage property with flower gardens, a large and beautiful rustic barn, spacious lawns, a farm style type home, and is available for public and private gatherings. Your Memories may have begun long before your Special Event at The Elegant Barn, but many a new and unforgettable memorie... (read more)
---
Packages
Included with the venue rental:
Use of the barn, rear courtyard, two venue bathrooms (1 women's restroom, 1 men's restroom, bride's room & groom's room, caterer's plating kitchen.
Hours of use are from 10 am thru 10 pm.
Seating capacity in the barn = 233 seated at tables.
Chairs & Tables (for 80 guests included): Included in the price of the venue rental are: 10 tables and 80 chairs. Tables & chairs can be placed both outside (in the courtyard area) & inside barn.
Videographer (retainer fee included): If the client wishes to have a video of their event, the retainer/cost of videographer filming during the event will be paid by the venue (The Elegant Barn). Although The Elegant Barn covers the retainer cost of the videographer during your event; the resulting video will be available for your review and purchase if desired.
Bride's Room & Grooms Room (included): Both the Bride's room and groom's room include their own en-suite bathroom and closet. Use of the bride's room is available for use from 10 am until the beginning of your event and then will be re-opened near the end of the event for the changing of clothing or for picking-up clothing and other items. The bride's room will be locked in the interim, but may be opened at any time on request. This ensures the security of items left in the bride's room by the bride and her attendants.
Package Price: $2,600 +tax
Includes custom built altar, use of home with warming kitchen, The Elegant Barn, the outdoors with outdoor vintage lighting and hanging chandeliers, bathroom facilities, parking lot attendants the evening of your event, as well as an on-site coordinator.
---
Reviews
Rating Summary
Quality of Service (5.0/5)
Recommended
100%
by couples who reviewed
1 Review
Tiffany

2 years ago

Quality of Service (5.0/5)

The Elegant Barn is a wonderful venue to hold your wedding at. Gorgeous both inside and out. The people were amazing. Stella, Dennis and Andrea were very helpful and quick to get things done or questions answered. I never felt stressed when dealing with them. Everything went so smoothly! This was truly the best decision we made to go with them. No regrets. I would recommend this place to anyone is search of a romantic, charming and stress-free venue!
---
FAQs
Contact Name:
Stella Elliott
Are there any additional services you provide?
Birthdays, Family Reunions, Fundraiser events, craft shows, boutiques, Anniversary parties, school events
Can you provide references upon request?
Yes
Do you have liability insurance?
Yes
Do you require a deposit beforehand?
Yes
How far in advance should clients book your services?
6 months-1 year
What languages do you speak?
english
What type of service does your venue provide?
Ceremony, Reception, Rehearsal Dinner
What space do you provide for ceremonies?
Outdoors, or inside The Elegant Barn
What space do you provide for receptions?
Outdoor lawns or inside The Elegant Barn
What is your maximum capacity?
233
Do you have on-site catering?
no
Do you allow outside caterers?
yes
Is there on-site parking for guests?
yes
Do you provide an event coordinator?
yes