proposals
Nicoles of Camden – Reception Location Venue
9501 Harden Blvd. Camden, NY 13316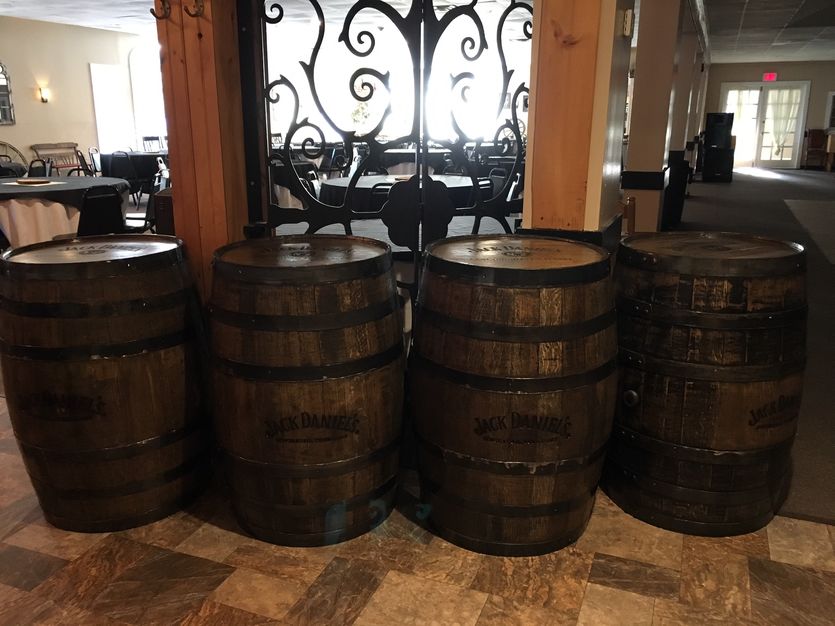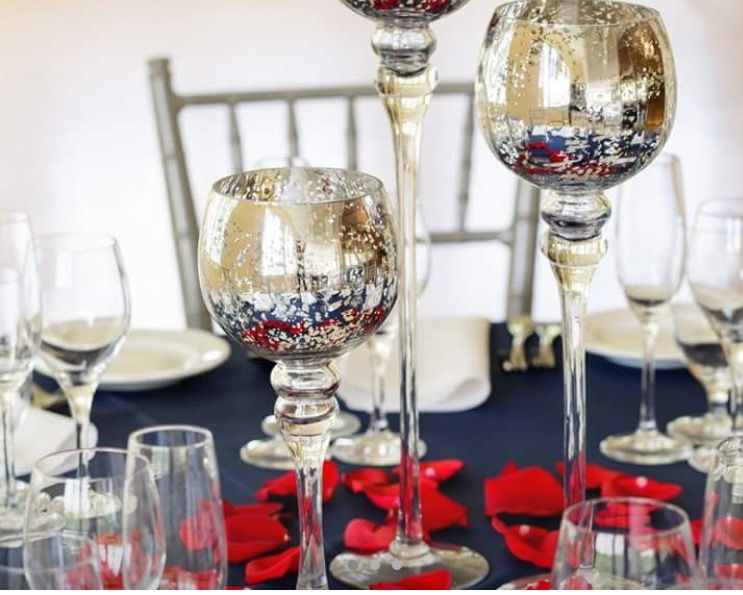 Wedding Themes & Styles

- Nicoles of Camden
Nicole's offers a country chic venue with seating up to 300! We offer a variety of food and beverage packages designed specifically to meet your needs. We also have overnight accommodations! Call today for appointment! (315) 820-4149
---
Venue Uses

- Nicoles of Camden

Reception - 300

Ceremony

Both Reception & Ceremony

Indoor Reception - 300

Indoor Ceremony

Rehearsal Dinners

Special Events, Parties

Business Functions/Meetings - 300

On-site Accomodations

Catering

Rehearsal

Alcohol

On-site Parking

Dance Floor

On-site Restrooms

Wifi

Tables and Chairs

Linens, Silver and more

Event Coordinator/Coordination
---
Quality of Service
(5.0 / 5.0)
Professionalism
(5.0 / 5.0)
0% by couples who reviewed
Kathy Henty 1 year ago
Quality of Service
(5.0 / 5)
Professionalism
(5.0 / 5)
Nicole's is fabulous. The venue itself is beautiful and with great tasting food, attentive staff and a great atmosphere. A bride and groom could not ask for more. The owners, Anne and Eddie, made the decision to use their facility for my daughter's wedding reception an easy one. As soon as my daughter and son-in-law stepped into the beautiful facility when they were selecting a reception venue, and were greeted like family by Anne and Eddie, they knew that Nicole's was the perfect venue and went no further. The team at Nicole's made Kayla and John's day perfect and one to remember. Any special requests presented by the bride were met with approval and made to happen without hesitation right from the planning stages to the day of the wedding. Anne even had a few suggestions for the bride that made the day even more perfect! Our daughter, the bride, together with my husband and I received many compliments from our guests all ranging from the beauty of the venue, the amazing food, and the service from the staff. Our out-of-town guests even had the benefit of the hotel rooms that Nicole's has available for the ease and convenience of our guests to not have to travel any further than necessary. I would absolutely recommend Nicole's to any bride and groom in search of the perfect venue for their special day!
Brianna McCarthy 1 year ago
Quality of Service
(5.0 / 5)
Professionalism
(5.0 / 5)
The staff at Nicole's of Camden was so helpful and kind. They made our wedding day stress free! I would recommend them to anyone and would choose to get married there again!
Brittany Nicholas 1 year ago
Quality of Service
(5.0 / 5)
Professionalism
(5.0 / 5)
Nicole's is a wonderful place to have a wedding. We had about 150 guests and there was ample enough room for everyone to sit. Plus there is a huge dance floor with enough room for a DJ set up and lots of room to dance the night away. The food is absolutely amazing as well! Anne and Eddie made sure that we had everything we needed to have a beautiful day. They answered all my questions and provided everything from decor all the way down to the accommodations for the night. I wouldn't change a thing about our day. Thank you Nicole's for giving us the day of our dreams! I highly recommended this venue.
Shelbey Wheadon 1 year ago
Quality of Service
(5.0 / 5)
Professionalism
(5.0 / 5)
Nicole's hosted our wedding reception for us for about 175 people. We had ample space to move around, beautiful decor, a huge dance floor, and several options for entrances/exits to the outdoors, patio, and bar areas. We even had space off the dance floor for our DJ and a very large photo booth- both of which still left us TONS of space to dance the night away. The tables were set exactly as I requested and the space was cleaned before our guests arrived. The food was exactly as we ordered, and more delicious than we could have imagined! The buffet was restocked well before anything ran out and the tables were called in the order I had requested. The reception went off without a hitch- our guests had a great time! And since it was so relaxed for us, thanks to Nicole's for their professionalism and great hosting experience, we didn't have to worry about anything besides our guests and each other. Since there is a bar and restaurant directly attached to the banquet hall, and hotel rooms on site, it was extremely convenient for the party to continue at Nicole's after our reception was technically over. Overall great experience and we highly, highly recommend choosing Nicole's for your next special event! I've been to weddings at Nicole's since ours, and the decor has become even more adorable!
Kellianne Comstock 1 year ago
Quality of Service
(5.0 / 5)
Professionalism
(5.0 / 5)
This venue is top notch. From decor to food, they have it covered. They are beyond professional and so easy to work with. I knew nothing going into wedding planning. They answered every question, offered suggestions, and with the patience in the world. It doesn't make you feel like your wedding is just another event. The staff and owners are accomadating and mindful. I had a buffet style dinner. They served 300 people (venue was set for 250) in a matter of 30 minutes. Besides the food being phenomenal... the owners rushed around to make sure all my guests were comfortable. I can't praise this venue enough. Without a doubt, my favorite place yet!
---
FAQs

- Nicoles of Camden
Contact Name:
Anne G. Hawkes
Are there any additional services you provide?
We have six hotel rooms on site.
Can you provide references upon request?
Yes
Do you have liability insurance?
Yes
Do you require a deposit beforehand?
Yes
How far in advance should clients book your services?
4 months - 1 year
What languages do you speak?
English
What type of venue are you?
Banquet Hall, Country Inn / B&B, Rustic (Farm/Field), Restaurant
What type of service does your venue provide?
Ceremony, Reception, Rehearsal Dinner
What space do you provide for ceremonies?
indoor and outdoor
What space do you provide for receptions?
indoor
What is your maximum capacity?
300
Do you have on-site catering?
yes
Do you allow outside caterers?
no
Do you serve alcohol?
yes
Is there on-site parking for guests?
yes
Do you provide an event coordinator?
yes