---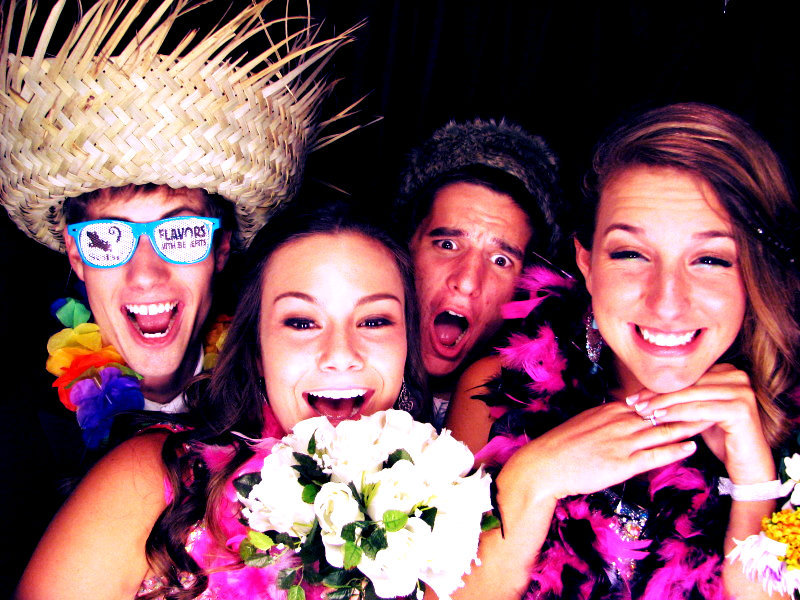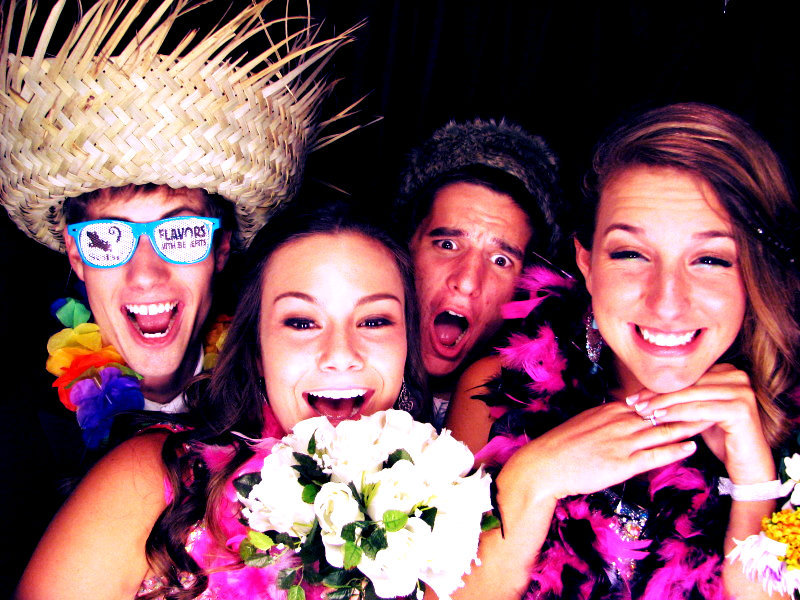 ---
Our Wedding Themes & Styles
Funny Faces Foto is dedicated to bringing you the best photobooth experience ever! We have been called "the most attractive photobooth that anyone has ever seen" and we're very proud of that. We have a philosophy that we have brought over from our life to our work: Treat others how you would like to be treated. It's that easy. Our pro... (read more)
---
Packages
BELOW ARE SOME OF THE MOST COMMONLY ASKED QUESTIONS BUT IF YOU STILL ARE LEFT SCRATCHING YOUR HEAD, CONTACT US AND WE CAN ANSWER EVEN THE MOST CRAZY ONES!
"WHAT MAKES A FUNNY FACES FOTOBOOTH DIFFERENT AND BETTER THAN EVERYONE ELSE?"
Good question! This is your special day and you want the best that you can possibly get, right? Funny Faces Fotobooth provides you with a photobooth that you can be proud of. We sure are! The majority of the "other guys" use a cheap foldable cardboard photobooth or the ones that are put up with metal poles and curtains hung over them, with poor quality printers. They're definitely lighter but they look hideous AND you can't lean on curtains walls very well after a couple drinks.
"WHAT IS THE MINIMUM AND MAXIMUM AMOUNT OF TIME THAT I CAN RENT YOUR PHOTOBOOTH?"
2 hours is the minimum length that we do an event and 6 hours is the maximum. If you have a unique event or need a day rental, give us a call or send us an email, we can accommodate almost everything under the sun!
"WE ARE HAVING THE COCKTAIL HOUR OUTSIDE AND THE RECEPTION INSIDE, WE REALLY WANT THE BOOTH AT BOTH. CAN YOU DO THAT?"
Yep! As long as there is an electric outlet and weather permits, we can setup outside and since the photobooth is portable, we can roll it right on inside when you're ready.
"IS THERE ANYONE HELPING OUR GUESTS?"
Of course! We have a professional & friendly booth attendant that sets up the booth 1-2 hours before the start time and when the guests arrive, they encourage everyone to grab some crazy props and jump in the booth!
"SOME OF THE OTHER COMPANIES CHARGE TO BRING THEIR TRUNK OF DRESS UP PROPS, DO YOU?"
NO WAY! Our fun & outrageous prop trunk come with us to every event. That's the best part! Not everyone likes to have their picture taken but if you have a rainbow colored mohawk and Elvis sunglasses, you better believe quiet Uncle Bill and your shy cousin Sally will be all about it.
"I HAVE SPECIFIC COLORS OF MY WEDDING, CAN I GET A DIFFERENT BACKGROUND THAN BLACK?"
Yes! We have 6 different background curtain colors you can choose from. If we don't have your color or you want something specific, just ask and we'll see what we can do.
"CAN I PERSONALIZE THE PHOTOS?"
Yep! AND it's included! Some other companies also charge to customize your photos but that's included too. Once you reserve your date, you will get with our creative department to customize your photo layout. You can decide whether to print 1-4X6 picture with 4 different pictures on the page OR 2-2X6 photo strips with 3 or 4 different pictures. Fun frames, monogramed initials, your special date or your company logo~GET CREATIVE!
"IS THERE A LIMIT OF HOW MANY PICTURES I CAN TAKE?"
Nope! We want to make sure that everyone takes home a piece of the fun. Each session prints what you decide from the beginning, either 2-2X6 strips or 1-4X6. You can have as many photoshoots as you can cram into your event time.
"CAN YOU PRINT IN BLACK & WHITE AND ALSO COLOR?"
Absolutely! Once the party enters the photobooth, they have the choice if they want B/W or colored prints.
"HOW MUCH SPACE DO YOU NEED? HOW MUCH POWER DO YOU NEED? IS THERE ANYTHING I NEED TO PROVIDE?"
To ensure that everyone has enough room, we need to have a flat space of at least 6′ X 6′. The photobooth plugs into a normal 110V, 15 amp outlet (like your tv). If you have a scrapbook with your rental, we need a small table with a table cover.
"WE WANT TO RESERVE THE DATE, WHAT'S NEXT?"
It's easy, contact Funny Faces Foto either via email or phone and check to see if we have the date open. We require a 50% non refundable deposit and signed contract to reserve the date and the balance 14 days prior to actual date. After your date is confirmed, you will be contacted by the creative department to create your photo layout~what is printed on the photos. Beyond that, sit back and relax, we will be the least of your vendor worries.
"HOW FAST DOES IT PRINT?"
Our dye-sublimation printer prints your photo in seconds, 8 to be precise, not minutes like other photobooths. Our printer also cuts the photostrips before dropping them out to you, as we don't like the idea of using scissors. You never get a straight line.
"HOW MANY PEOPLE CAN FIT IN THE FUNNY FACES FOTOBOOTH?"
How many people wanna try? So 3-4 average adults could fit comfortably, but we've had 9 people cram into a photoshoot before. The more the merrier!
"DO YOU CHARGE FOR DELIVERY?"
Depends. We are located in Orlando and we will travel around Central Florida with no delivery fee. If you live in Alaska or Maine, we will probably be charging a delivery fee.
"HOW LONG WILL IT TAKE TO SEE MY PHOTOS ONLINE?"
48 hours at the most! At the end of your event, you will be presented with a CD with all of the photos taken in the booth. Within 48 hours after your event you will be given a link to an online gallery, that is password protected, where you can view/order/print/share your Funny Faces Fotos.
_______________________________________We're sure that you've looked at plenty of other photobooth rentals out there and now it's time to compare. We here don't think it's "funny" to add all of those
extra
fees to things that should be included. Things like adding your logo or monogram to your pictures, bringing props out for your guests to play dress up with, charging to have a different color background (RED doesn't exactly go with your baby blue and white color theme, now does it?) Those kinds of things. So here is what is included in each and every photobooth rental we bring to you:
Unlimited High Quality Color or Black & White photos
Huge prop trunk filled with colorful boas, silly glasses, funny hats and crazy wigs
Friendly & Professional Booth Attendant
ON TIME Delivery, Set up & Removal
Your choice of a single 4X6 print or 2 2X3 photo strips
Custom Personalization or logo on prints
CD of all of the photobooth pictures taken
Password protected online web galley with all of your images
Choice of 6 different background curtain colors
3 HOUR RENTAL: $695 4 HOUR RENTAL: $895 5 HOUR RENTAL: $1095
* Contact us for Fundraising, Non-Profit & Military discounts
---
Reviews
Rating Summary
Quality of Service (5.0/5)
Recommended
100%
by couples who reviewed
3 Reviews
the new Mrs. Williams

5 years ago

Quality of Service (5.0/5)

Not only did you guys bring the coolest photobooth I've ever seen, your staff is so much fun too!!!!!!! Sometimes I would look around and there wouldn't be anyone on the dance floor because they all wanted to take pictures. The scrapbook that we got was a perfect way to look back at how awesome our wedding was.

IvanW

5 years ago

Quality of Service (5.0/5)

My fiance and I had seen the Funny Faces Fotobooth at a charity event and loved the look of the actual booth. We looked at quite a few different companies and didn't like how cheap they looked so we decided against having one at our wedding until we ran across this one. The booth itself looks classy and the staff were very friendly. Everyone that attended our wedding commented on how much fun they had getting their pictures taken. Thank you guys for being part of our special day.

Kelli&Marc

5 years ago

Quality of Service (5.0/5)

Adrienne and her staff from Funny Faces Foto were amazing! They were very professional from beginning to end AND even after our wedding. She by far exceeded our expectations and our guests are still talking about how much fun they had!
---
FAQs
Contact Name:
Adrienne Willis
Can you provide references upon request?
Yes
Do you have liability insurance?
Yes
Do you require a deposit beforehand?
Yes
How far in advance should clients book your services?
Bookings come in everyday, please inquire as soon as you know the date that you would like.
What languages do you speak?
English
How many photographers do you provide?
1