Point200 Videography
1706 West Oak Dr., Greensboro, NC 27407
6 Reviews : Review Me

Media

Video
Jordan & Jessie
Jordan & Megan
David & Caroline
Wesley & Alison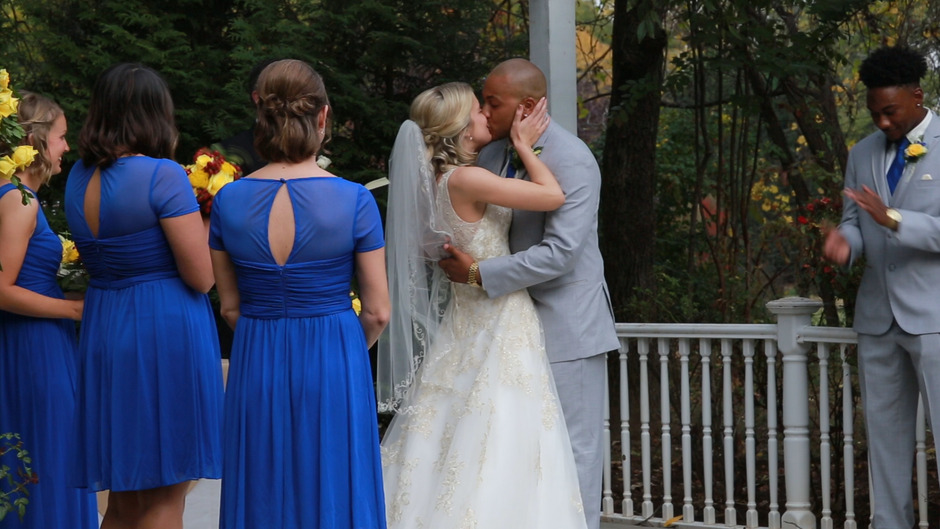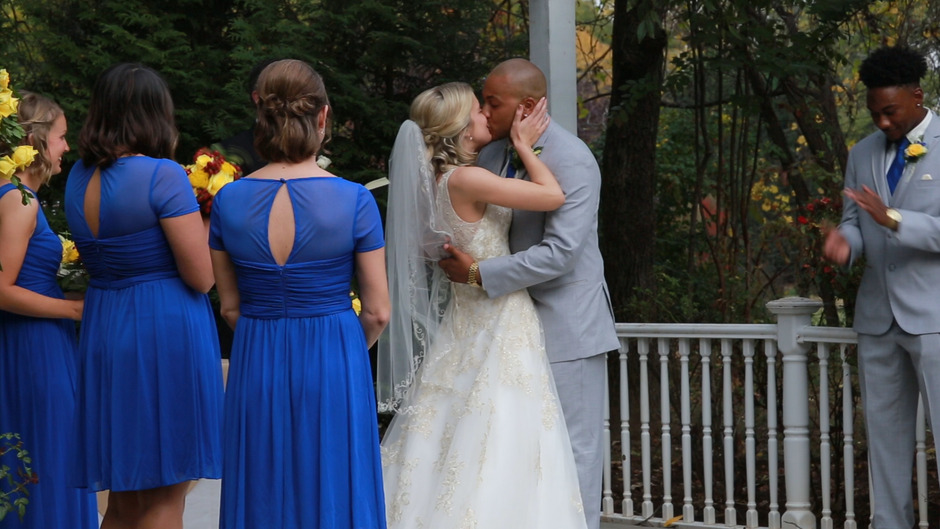 Our Wedding Themes & Styles
Point200 is an affordable video production company out of Greensboro, NC. Our packages are tailored to fit YOUR specific needs and desires. Feel free to check out our Party, Big Day, and Ceremony packages at wwww.point200.com/wedding.
Packages

We have three packages:
The Party Package:
Video of full reception or rehearsal

Multiple camera angles

3-5 minute highlight video

One final DVD
The Ceremony Package:
Video of full ceremony

Multiple camera angles

One final DVD

Add a creative video for $200
The Big Day Package (MOST POPULAR):
Full day coverage, start to finish

Multiple camera angles

6-10 minute highlight video

Video of full ceremony

One final DVD
Reviews

Rating Summary
Quality of Service (5.0/5)
Recommended
100%
by couples who reviewed
User Reviews
Meagan Tilley

2 months ago

Quality of Service (5.0/5)

Point 200 did an AMAZING job on our wedding video. Always quick to respond, spent all day with us on our wedding day to capture every moment and they were also very professional. I would recommend them to anyone and I've already had 4-5 people ask me more about the company because they are wanting Point200 to do their wedding video!

Stacie Gunn

2 months ago

Quality of Service (5.0/5)

Point200 is the perfect photographer for your biggest moments in life! My husband, then fiance, surprised me by getting our good friends at Point200 to photograph/video our engagement in December 2015 and I couldn't be happier with how the photographs & video came out! We loved them SO much that we asked them to be our wedding videographer this past October - and they didn't disappoint! They were on top of everything and made sure to capture the best/happiest moment of our lives perfectly!

We plan to use them for all of our future videography needs! You will not be disappointed if you do the same!

Megan Champion

4 months ago

Quality of Service (5.0/5)

I could go on and on about how amazing Point200 is!! They will be by your side to capture every single moment of your big day, from the decor to your wedding party getting ready to your ceremony. Their ability to edit and place the most special moments into a video that you can cherish for the rest of your life is simply amazing! Another great thing about them is how well they communicate with you. They want to find out every single moment you want and they will do their best to capture it! They will be at your venue as early as you need them and stay as late as you need them. I highly recommend them for any special occasion!

Dawn Snead

4 months ago

Quality of Service (5.0/5)

Point200 does the most amazing work! They were so friendly and we're able to capture our day in a way that we can look back and relive it all over again! We are beyond thankful for all their hard work! You can't go wrong using them for the wuality of their work is incredible! I wouldn't go with not this service!!! Thanks point200 for being the best!

Jessie James

4 months ago

Quality of Service (5.0/5)

If I could give any advice to a Bride, it would be to put Videography at the TOP of you vendor List......

I just got married in September, and Booking a videographer was not even in my plans until half way through the planning process. Thankfully, I stumbled across a girl on Facebook who was getting married at the same venue as me and used Point 200. As soon as I seen the sneak peak of her wedding I just knew I had to book a videographer. I emailed Tyler , and he responded immediately. I explained in my email that I was very interested in booking them for my wedding and he called and went through every detail and all of their packages. He was very nice and very helpful. After talking to him, I knew I had to book them, so we did. From that point on we had great communication, and they took care of everything. They made the whole process very easy for us. Now just a couple of weeks after the wedding, I have received my video. I couldn't believe how fast they got it to me. If you have ever heard that your wedding day will be over before you know it, trust me when I say, it is very TRUE. With a guest list of 200, we were so busy trying to talk to everyone and with all the commotion of the day it felt like it was over so fast. The moment I watched our video I was brought instantly to tears. In that moment I got to re-live the best day of my life. It was the absolute best thing I could have done for my wedding. Tyler and the gang was there all day capturing every detail, and it was so great to go back and get to see everything. If I can give any brides some advice, it would be that when you start to plan your wedding , make sure to consider booking them as your Videographer. They are so great, offer packages to fit your needs, they are very affordable and they are so helpful and will make your day as easy going and stress free as you would hope for. They truly care about your Big Day, and as you work with them they will show you that.
FAQs

Company Details
Contact Name:
Tyler Helms
Are there any additional services you provide?
Yes, we do can create rehearsal or reception slideshows/videos, and we have a mobile wedding option that includes footage taken by your guests on your wedding day.

We also provide pre and post wedding video packages such as engagement and gender reveal videos. Check out all of our packages at www.point200.com/wedding.
Can you provide references upon request?
Yes
Do you have liability insurance?
No
Do you require a deposit beforehand?
Yes
How far in advance should clients book your services?
We are flexible with dates, but we would love it if you could give us as much time as possible to plan for your wedding, generally a month or sooner.
What languages do you speak?
English
FREQUENTLY ASKED QUESTIONS
FAQ
How many videographers will be at the event?
2-3
What style of videos do you offer?
Cinematic, Short Form, Traditional, Storytelling
What is included in your packages?
We have three packages: The Party (covers reception or rehearsal in a creative video), The Ceremony (covers the full ceremony with options to add a creative video) and The Big Day (covers pre-ceremony festivities, ceremony, and reception in a creative video and full length ceremony video). All packages include professional audio, video, and video editing services.
In what format do you provide the video?
DVD
Do you charge for travel expenses? How much?
Yes, we allow 50 free miles round trip. After 50 miles, we charge the year's IRS mileage rate per mile.