---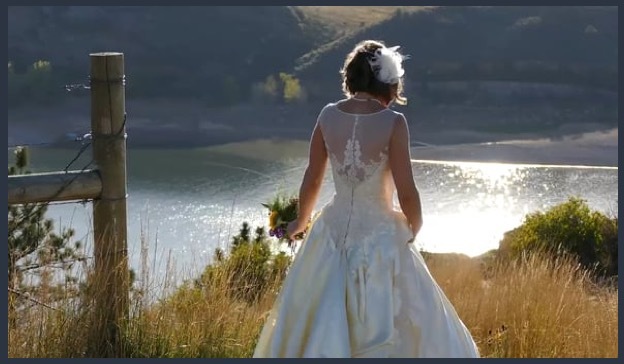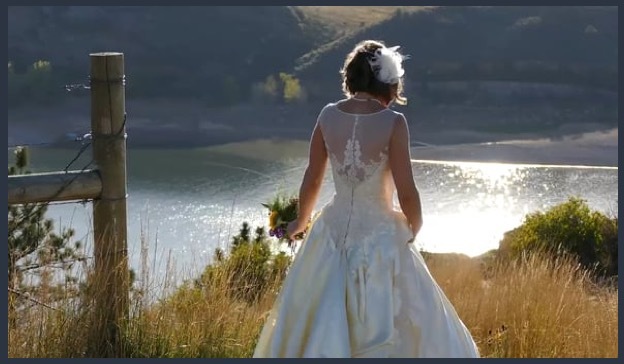 ---
Our Wedding Themes & Styles
Some of my distinguishing Wedding Coverage and Events perks are: affordable crews with male/female prep shooters, extended-length and highly-engaging day's highlights video editing, high-resolution shooting, aerial/drone options, and more! Pricing is affordable and flexible! Basics 2-4hrs run $1495-1995. Or, Most Popular, Full-day (6hr/9hr) with TWO shooter... (read more)
---
Packages
Hello and Congrats on your wedding date! I'm JeffTheVIdeoGuy - I do wedding and event videography and would love to participate! I hope you have a moment to look at some video clips on my site ... OurWeddingVideoGuy.com

Below are some common/popular services pricing options, with more detail on my site. Some of my distinguishing perks are: affordable crews with male/female prep shooters, extended-length and highly-engaging day's highlights video editing, high-resolution shooting, aerial/drone options, and more!

If you can provide more info on location/venue and videography hours you'd like to cover, I can followup with a specific, detailed quote for you. Please see my site ( OurWeddingVideoGuy.com ) for Recs, video samples, pricing, options, tips and helpful links, etc. Some recent wedding vids are on these pages also...

On-Wings-of-Love.com :: BestDayEver.Gallery
ColoradoWeddings.Video :: ArizonaWeddings.Video :: NewMexicoWeddings.Video

A popular arrangement that works well for many couples is:
• $2495 - 6 hrs coverage of prep/ceremony/reception
* 2 shooters, full day for prep/ceremony/reception (HD/4K cams)
* 2 full length video edits of ceremony and speeches/dances
* ... and 10-15min highlights video of the day (per website)
* Free Online HD download/iphone deliveries and viewing
* Editing time is about 2-3 wks after wedding day
* Additional options for drone aerial video (WeddingDrone.Video), 4K hi-rez video, 360ºVR

Other coverage/pricing options:
• $1995 - 4 hrs coverage, 1 shooter w 2hdcams, ceremony/recepetion vid, 3 min highlights video
• $2995 - 9 hrs coverage (same features as "popular" above, extended prep-time coverage, 2 shooters, extended highlights video) - ask about our drone "freebie" bonus with this package!
• $3495 - 12 hrs coverage (same features as "popular" above, extended day/evening/travel coverage, 2 shooters full-day, male/female pref)

If you need more or less coverage time, or other budget considerations, let me know and I'll advise some options. Hope to hear back from you soon. Call if you have any questions! :)

OurWeddingVideoGuy.com
JeffTheVideoGuy.com
jeffthevideoguy@gmail.com
720-273-1516
---
Reviews
Rating Summary
Quality of Service (5.0/5)
Recommended
100%
by couples who reviewed
15 Reviews
Rob

2 months ago

Quality of Service (5.0/5)

Jeff was absolutely fantastic! Very easy to work with and very accommodating. Got our videos back quickly and very professional. We had a great experience with this company and would highly recommend them for your next big event!!!

Allison Schoening

8 months ago

Quality of Service (5.0/5)

We were on the fence about paying the extra money to do a video, but it was the single best decision we made about the wedding looking back. Jeff and his crew (Tage and Stig) were absolutely fabulous, and were so much fun but at the same time blended in very well with the wedding crew. We opted for the drone package, which was just stunning and they baked in the aerial clips so well. I am SO in love with our wedding videos and I think Jeff and the guys for giving us the gift of being able to play back the experience (which goes by SO fast).

Emily Fleischaker

8 months ago

Quality of Service (5.0/5)

We were on the fence about hiring a videographer but I'm SO glad we did. I love our wedding highlights video!! Jeff was such a nice guy and a pleasure to work with — super reliable, quick responses over email, easy to talk to, and totally on top of it. We were nervous because so many wedding videos are cheesy and overdone but I was really happy with the videos he made.

Jason

9 months ago

Quality of Service (5.0/5)

"Jeff and his employees are simply best-in-class. They show up on time, are friendly and creative, and produce an amazing product. You cannot find a better value for the money -- we highly recommend Jeff and team."

Christopher Huzau

10 months ago

Quality of Service (5.0/5)

The services that Jeff and his assistant Amy provided were beyond amazing and I cannot recommend them highly enough. To begin with, they agreed to go on a hike where we gained 900 ft of elevation. Upon getting to the mountain top, he had awesome spur of the moment ideas, which is exactly what I had hoped would happen once we were up there. He used a drone and video cams to take what my wife Mary and I think is the most incredible wedding video we have ever seen. Truly the most beautiful and amazing way to capture the moment. We feel lucky to have had our video done by Jeff the video guy! Thank you so much Jeff and Amy!
---
FAQs
Contact Name:
JeffTheVideoGuy (OurWeddingVideoGuy)
Are there any additional services you provide?
Full range support, including multiple shooters, male/female shooters, aerial/drone options, affordable destination travel coverage, competitive pricing, highest quality shooting, creative, design, engaging post-production editing.
Can you provide references upon request?
Yes
Do you have liability insurance?
Yes
Do you require a deposit beforehand?
Yes
How far in advance should clients book your services?
1-18 months
What languages do you speak?
English, a bit of Italian, Spanish support avialable
How many videographers will be at the event?
I like to provide 2 high-quality shooters for prep/ceremony at a minimum. Full day 2 shooter coverage is available, along with male/female shooters.
What style of videos do you offer?
Cinematic, Short Form, Traditional, Documentary, Storytelling
What is included in your packages?
Shooting coverage, full-length edits of typical key activities (ceremony, speeches, 1stdances, etc), super-cool 10 min day's highlights video (like my site samples) - all delivered online for viewing and free download (HD/4K)
In what format do you provide the video?
Blu-ray
Do you charge for travel expenses? How much?
No travel charges in my primary locations ... CO (Denver/Springs/FtCollins/Boulder/Mtns), AZ(Phx/Tus/Sedona), So.Calif (San Diego, Palm Springs), NM (SantaFe/ALB/Taos). Generally minimal/affordable charges for other SW locations or destination weddings.
Additional details:
Please check my site for extensive samples, recommendations/refs, tips, useful informational links, pricing options, etc. http://OurWeddingVideoGuy.com