proposals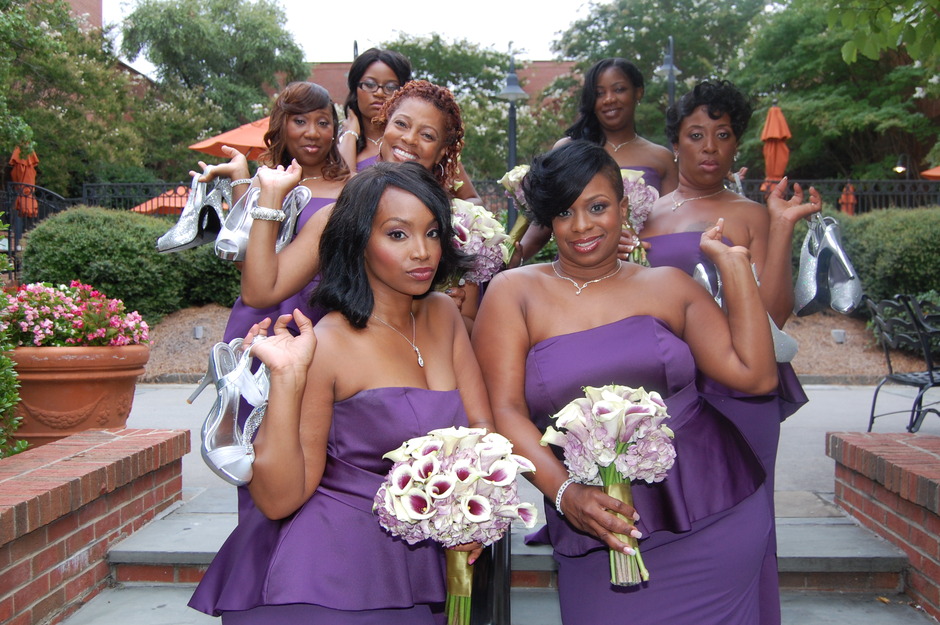 Wedding Themes & Styles

- Metrolina Media
We are a full service Photography and/or Videography Company. We service the North & South Carolina areas. We aslo travel to other cities & states per request! We are PROVEN, and will Capture your Wonderful Day, The RIGHT Way, with precise details of Professionalism and Royalty!!! Don't leave your Precious Memories to chance.... contact US!!!
---
Packages

- Metrolina Media
The ROSE Package
2 Photographers; 1 Videographer
All captured Highlights included
All footage edited and placed on DVD
1 Personalized DVD* (color picture printed on Disc) with Video of your preccious memories... The Wedding, Reception & Picture-Show
25 Best Photos in Decorative Wedding Booklet
1 Large 16X20 Portrait of Newlyweds
Your Investment is $1,999**
High Definition CD/USB Drive of ALL photos, with Copyright release form at additional cost.
*Addition DVD's available for purchase at $15 per.
**Must book date & secure deposit 120 days Prior to Wedding, or before (unless requested, and given prior aproval). Offer subject to change without notice. No substitutions to this particular package, but can created Add-Ons. Contact us Direct for any further details, or additional quotes.
[NOTE] We have different PACKAGES, which can be personized, tailored and built to your detailed requests & specifications... To choice exactly what you Want, for your Special Day!!!
NO JOB too BIG or Small... We'll Capture it All!
---
Quality of Service
(5.0 / 5.0)
Professionalism
(5.0 / 5.0)
100% by couples who reviewed
Kamal & Kertrenia Alexander 2 years ago
Quality of Service
(5.0 / 5)
Professionalism
(5.0 / 5)
Metrolina Media (Jewels) was "AWESOME" they made everything smooth and easy from the beginning to the middle to the end!! Team was very professional,
If you are in need of a team of professionals look NO FURTHER.. Metrolina Media is the name..
---
Metrolina Media 2 years ago
Mr. and Mrs. K & K Alexander.... we THANK YOU, THANK YOU, THANK YOU, for trusting your "Special Moment" to us at METROLINA MEDIA. You have become one of our Special V.I.P. clients, with your referrals given, so that other events and individuals can have a Great Opportunity of getting "Splendid" Videography & Photography services at a SPECTACULAR rate!!! Please keep us in mind for future events, as we are growing our Company's Clientele, Business & Techniques, we do hope that you & yours, will grow with us... using our "Proven" services for your future endeavors.
Tanisha 2 years ago
Quality of Service
(5.0 / 5)
Professionalism
(5.0 / 5)
Metrolina Media was awesome. They went out of their way to make sure our special day was very special. The video quality is top notch and very professional. Watching out video brought tears of joy to my eyes because they captured moments that we will always be able to cherish.
---
Metrolina Media 2 years ago
Dear Tanisha, we thank you and your husband for giving us the opportunity to be the Videographers & Photographers of your Special Day. It was , and is very memorable to us, as well as exceptionally beautiful. We are so glad, that you were very pleased with or services, as we do hope you keep us in mind for any other occasions, you or yours, may have in the future.
Tcheno Snell 2 years ago
Quality of Service
(5.0 / 5)
Professionalism
(5.0 / 5)
Jewel and his crew did an awesome job taking photos during my wife and I wedding. The up close images are extremely beautiful and breathtaking. I've gave numerous coworkers his contract info for their upcoming events. I'm hoping their as please with him as I am.....
---
Metrolina Media 2 years ago
We thank you Mr. & Mrs. Snell for allowing us to Capture your Beautiful Day, with our Videography & Photography Team. Your wedding in the mountains of Brevard, NC was a first for us, yet memorable, to say the least. We are honored that you chose and entrusted us, to preserve your Special Moment!! Thank you, again and Congratulations to you and your family!
Jermal and Sheena 2 years ago
Quality of Service
(5.0 / 5)
Professionalism
(5.0 / 5)
We had the pleasure of hiring MetrolinaMedia for our wedding day on September 21st 2013. This company has exceeded beyond our expectations and I would recommend Metrolina to everyone. The video quality is excellent and it still makes me cry.
---
Metrolina Media 2 years ago
Dear Jermale and Sheena, we are honored that you decided to make us your Videography company for your beautiful wedding in Rock Hill, SC. We are truly glad that you were pleased, and recognized our professionalism and royal treatment, which we give our clients for their special day. It was a Once-In-A-Lifetime event.... which is what we consider, when Filming our client's "Dreams Come True" moment! We truly appreciate you choosing us, to make it come to reality, for you to VISUALIZE, over, and over, again.... and forevermore!!
---
FAQs

- Metrolina Media
Contact Name:
Jewel Silas
Are there any additional services you provide?
Photography / Graphics Designs (for invitations, flyers, etc.) Personalized Audio CD's (use as gifts for guest) / Personalized DVD's (also used as "Thank U" gifts for guest)
Can you provide references upon request?
Yes
Do you have liability insurance?
Yes
Do you require a deposit beforehand?
Yes
How far in advance should clients book your services?
6-24 months
Will accept some clients on shorter notice, contact us to inquire how.
What languages do you speak?
English, Spanish
How many videographers will be at the event?
1-7
What style of videos do you offer?
Cinematic, Short Form, Traditional, Documentary, Storytelling
What is included in your packages?
Starting at $800 - Our packages can include: Full Wedding coverage / Full Reception coverage / Pre- Wedding Interviews (Bride and Groom) / "Video Congratulations" from Bridal Party & Guest / All Video footage fully edited / All Video footage unedited, placed on media-drive / Video Highlights of complete Event / Drone Videography / Personalized DVD (w/ color picture printed on disc) / Picture-Show to Music / Personalized Invitations / ... and MORE!!!
In what format do you provide the video?
Blu-ray, DVD, VHS
Do you charge for travel expenses? How much?
Yes! $.50 per Mile (round-trip), Outside of the Metro- Charlotte, NC radius.