---
Media
Beautiful Mountain Elopement near Sundance
San Diego LDS Temple Wedding
---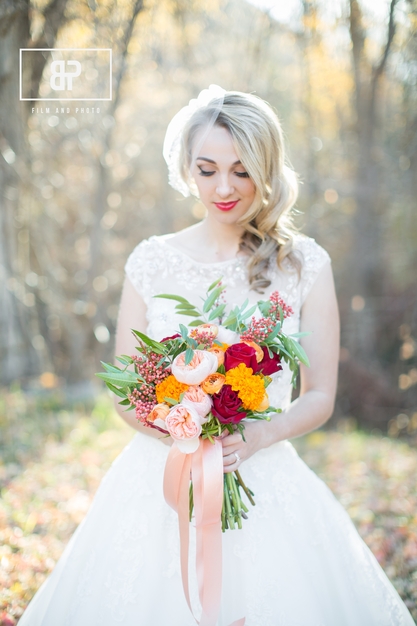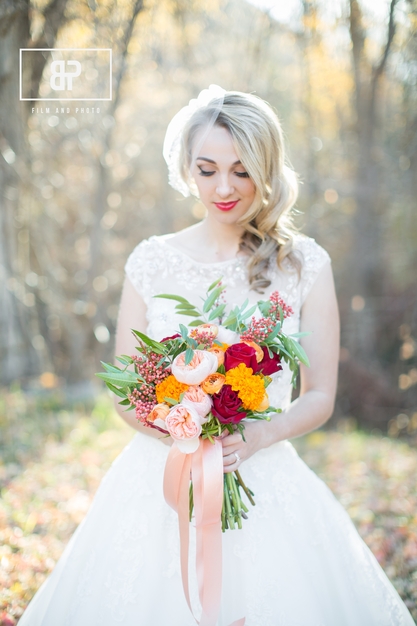 ---
Our Wedding Themes & Styles
I film and photograph awesome couples all over the world. I'm obsessed with love, raw emotions, and the storytelling process. Every wedding, every couple, every love story is so vastly different that I believe every wedding film should be crafted with a perfect blend of creativity, authenticity, and candid raw emotion. I've made sure that my company (BP Fil... (read more)
---
Packages
All packages include a flash drive with your digital video file, online streaming, and a beautiful custom DVD/blu-ray. Additional travel charges may apply for weddings outside Utah.
For photo packages or video+photo combo packages, shoot me a message or visit www.bpfilmandphoto.com
GOLD PACKAGE ($1350)
4 hours of wedding-day coverage
Wireless, professional audio
1 videographer (2 cameras)
5-6 minute wedding film (on average)
(1) beautiful, custom DVD
Flash drive with HD digital video file
Online streaming
PLATINUM PACKAGE ($1850)
6-7 hours of wedding-day coverage
Wireless, professional audio
2 videographers (2+ cameras)
8-10 minute wedding film (on average)
2-3 minute wedding highlight film
(1) beautiful, custom DVD or blu-ray
Flash drive with HD digital video file
Online streaming
DIAMOND PACKAGE ($2950)
Unlimited coverage
Wireless, professional audio
2 videographers (3+ cameras)
15+ minute wedding film (on average)
2-3 minute wedding highlight film
45+ hours of editing
EXTRA: Full ceremony video
EXTRA: "deleted scenes" video
(1) custom DVD or blu-ray (includes wedding video, deleted scenes video, and full ceremony video)
Flash drive with digital video file
Online streaming
---
Reviews
Rating Summary
Quality of Service (5.0/5)
Recommended
100%
by couples who reviewed
6 Reviews
Flora (Hall) Wilkerson

1 year ago

Quality of Service (5.0/5)

I could write 1000 positive reviews and it won't even begin to give Bethany of BP Film & Photo the praise and credit she deserves. Her ability to get to know you and everyone involved on such a personal level is perfectly translated in the work she does. Her beautiful personality is contagious. She makes even the shyest people feel comfortable in front of the camera, and her presence feels more like that of a lifetime friend than a hired photographer/videographer. Truly, her photos and film tell your story in the most honest and genuine way possible.
I will tell everyone I know to hire her, just so they can feel the overwhelming joy and adoration I have for her and her outstanding work.

Rachel Lucynski

1 year ago

Quality of Service (5.0/5)

Bethany is absolutely, truly, incredibly amazing. Words cannot express how extremely talented she is and what a pleasure it is to work with her...but I'll try! She is so friendly and kind and truly cares about establishing a trusting relationship and friendship with her clients. She is very professional and responsive and wants to know every detail about your relationship, wedding plans, and vision for not only your wedding video, but entire special day. She goes above and beyond to make sure you're 110% comfortable and satisfied with every aspect of her service and you can tell she puts her heart and soul into creating a beautiful product that you'll cherish for a lifetime.

It is so easy to connect with her--seriously, her smile and laugh just lights up the room! My husband and I were really nervous to be filmed, but Bethany put us both at ease and somehow made us look like naturals. We purchased the wedding day + love story package (which I highly recommend, especially if you're super sentimental like I am and want to remember every detail of your relationship!) and it was absolutely the best investment we made for our wedding. By filming the love story we got comfortable with Bethany and in front of the camera before our wedding day, plus we had the cutest video of our love story to show our guests at our wedding reception--we still get compliments on it a year later.

Her services are an amazing value. I know some people think wedding videography isn't a necessity or they may only watch their video once...but they're so wrong! Having a wedding video is the best way to capture every detail, every passing glance, every smile, and overall experience of your wedding day. Bethany truly creates a perfect, unique, high quality work of art in every video she produces (check out her portfolio)! I love my wedding video so much that I watch online at least once a month...seriously :)

Working with Bethany was an absolute dream come true, and the second best decision I made on my wedding day--after marrying my husband of course :)

One of the sweetest reviews of all time, Rachel. I really appreciate your feedback and sweet words! You and Chris are such an amazing duo, and I am so honored you chose me to film your love story + wedding videos. You two are amazing, your wedding was amazing, working with you/for you was amazing. I can't say enough. After it all, I now consider you two such good friends of mine. Thanks for choosing me to be a part of your big day!

Shantel Adams

1 year ago

Quality of Service (5.0/5)

We hired Bethany to shoot our love story video, first look, and wedding day video. I cannot say enough about how genuine a person she is. Bethany made us feel so comfortable infront of the camera and really captured every moment exactly as I had hoped! Her videos are so unique and personalized to each couple and that is why we chose her for the job. A year later the videos are my favorite memory and keepsake from our best day ever. We loved BP Film + Photo! We can't thank her enough!

Thank you for your feedback, Shantel– and for letting me be a part of your gorgeous wedding. You and Parker were a dream to work with, not to mention a dream team as a couple. Thanks for your honest feedback. I'm flattered you chose me as your wedding videographer and your wedding video is still one of my favs!

Ashton

1 year ago

Quality of Service (5.0/5)

My husband and I first met Bethany at a bridal fair held in Utah. We were introduced to so many different vendors that day, but Bethany stood out among the crowd. She is kind and warm, and carries herself with dignity and class. We contacted her shortly after and arranged for her to be our videographer at our wedding in Atlanta, Georgia. We could not be happier with the work that Bethany did. We still watch our video on a regular basis and it brings back all of the feelings and emotions of our special day. With her unique style, she perfectly captured all of the memories that I never want to forget. Choosing Bethany as my videographer was the best decision I made for my wedding day. Because of her, I will always remember the day that I married my very best friend.

Thank you for your sweet words, Ashton! I am so glad you decided to go to that bridal fair way back when– and that I did too. I love being able to call you and Brandon my friends now! You two are the cutest and your wedding was a dream. I'm flattered that you flew me out to Georgia for your gorgeous, vintage wedding. Still one of my favs!

Michelle & Brian Davis

1 year ago

Quality of Service (5.0/5)

As my fiance knows, I am a chronic goofy picture-taker, admirer of my own abominable selfies, and well-known horrible smiler for photos. So when it came time to select a photographer for engagement and wedding photos, I knew it was a paramount decision because I would have to look upon these images for a lifetime (or for several months on the fridge). We selected Bethany based on her exquisite photography skills and insane ability to capture the perfect lighting but what actually makes her the absolute best photographer in the entire wedding industry is the fact that she is all at once charismatic, personable, and energetic. After our engagement photo session with her, my cheeks burned from all of the laughter and smiling that inevitably occurs when working with Bethany. When we received our photos (and even a few teaser photos early) we were astonished at how well she had captured the true us - our romance, love, and humor was evident in each image. She had skillfully captured the candid moments and created a masterpiece of photos which we now cherish and share with as many people as we can annoy.

Bethany Petersen with BP Film & Photo is the only photographer we trust for our upcoming wedding. We were more than satisfied with every aspect of her work from quick communication to the fun and relaxing photo session to receiving and downloading our pictures. If you are looking for incredible photos for your big day, look no further - Bethany is your photographer.

-The future Brian & Michelle Davis

Brian, I am so glad I put you at ease and made the engagement shoot fun, ha ha! Thanks for your sweet feedback and for choosing me to be a part of your engagements + wedding day. It is so much fun being around you two– you have such an awesome bond– and I can't wait to shoot the big day. Time's flown and it's right around the corner, woohoo! Thanks again for hiring me to be there, and also for the sweet comments and honest feedback. Cheers!!
---
FAQs
Contact Name:
Bethany Petersen
Are there any additional services you provide?
Photography, videography, pre-wedding/love story/engagement videos, engagement photography
Can you provide references upon request?
Yes
Do you have liability insurance?
Yes
Do you require a deposit beforehand?
Yes
How far in advance should clients book your services?
Preferably at least 3 months in advance, but clients can contact me about availability no matter how soon the wedding will take place.
What languages do you speak?
English, Spanglish
How many videographers will be at the event?
Typically 1-2, and more if necessary.
What style of videos do you offer?
Cinematic, Short Form, Traditional, Documentary, Storytelling
What is included in your packages?
Beautiful custom DVDs/blu-ray cases, flash drive with the digital file of your wedding video, "deleted scenes" video (optional), complete ceremony video (optional), complete toasts video (optional)
In what format do you provide the video?
Blu-ray, DVD
Do you charge for travel expenses? How much?
It depends on the time of year and wedding location. I travel all over the world for weddings– contact me at bethany@bpfilmandphoto.com for an exact travel quote.