Presley Limousines
123 Your Wedding Day, Palm Coast, FL 32164
1 Review : Review Me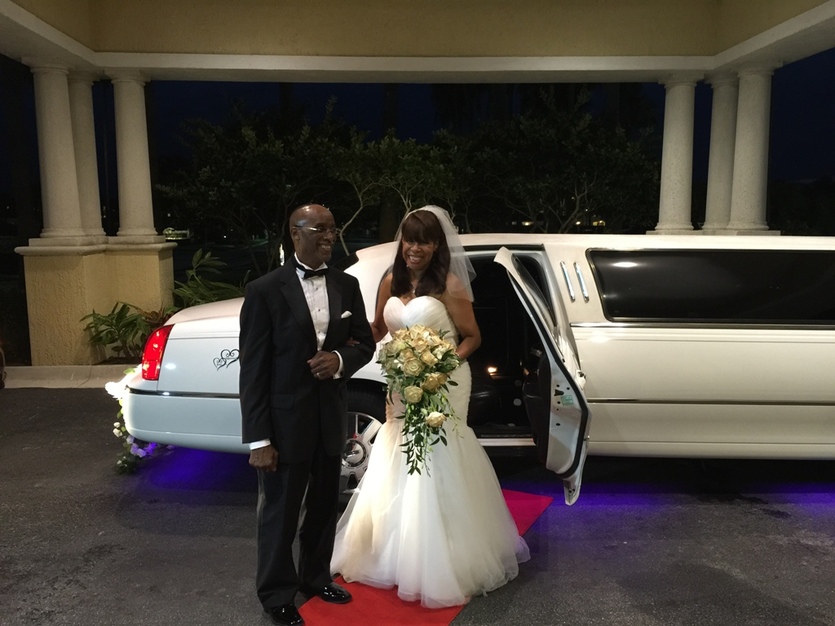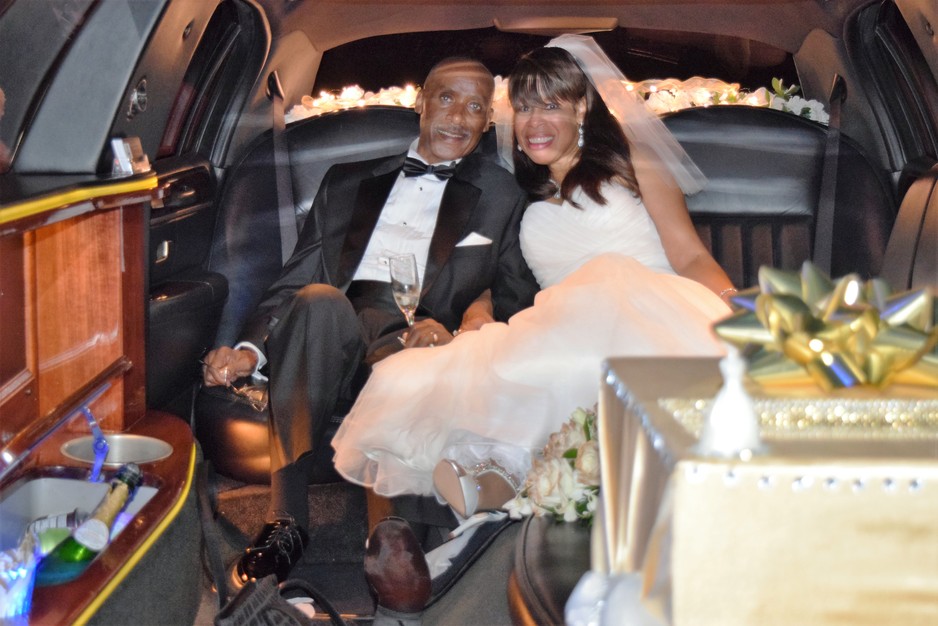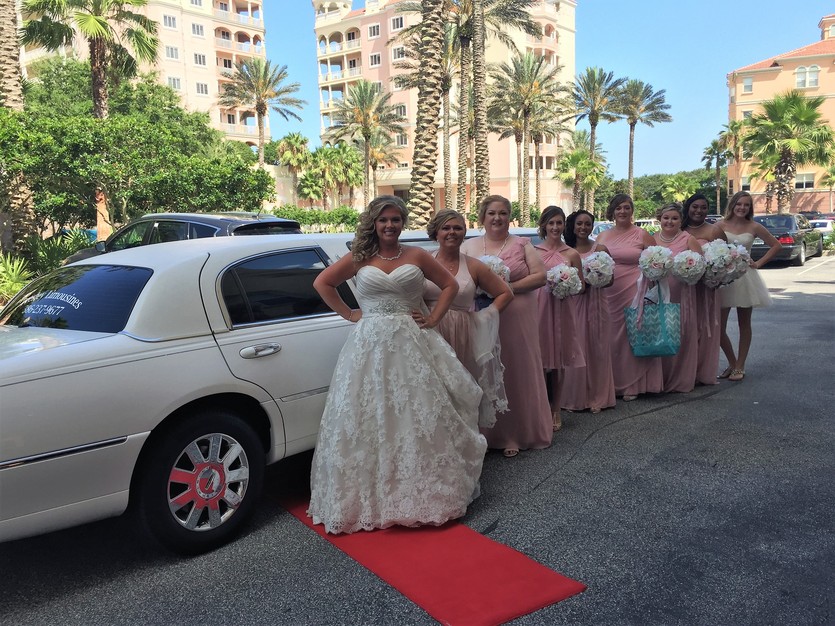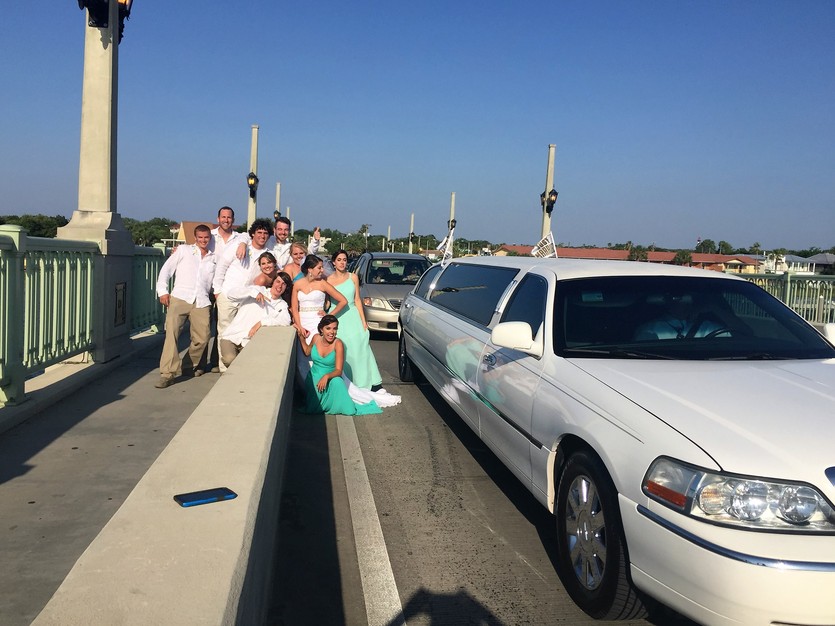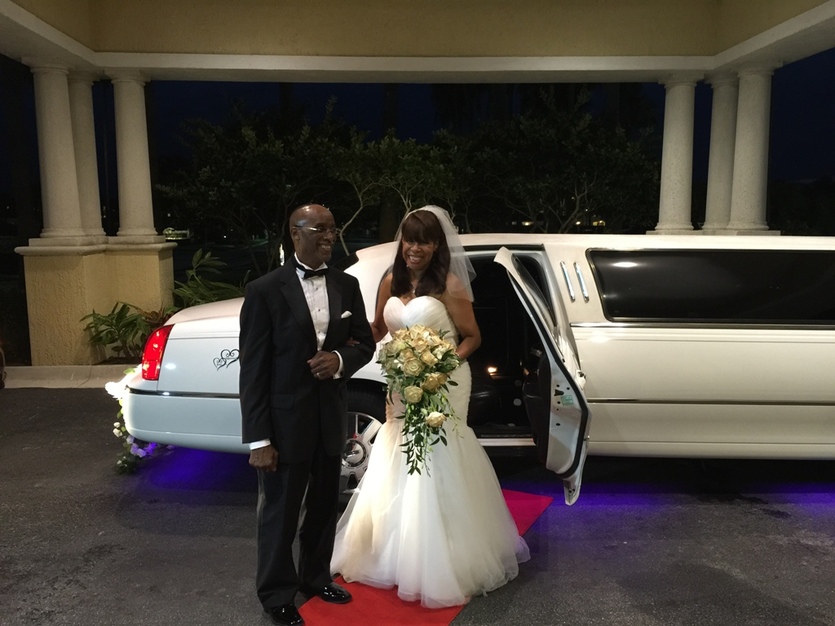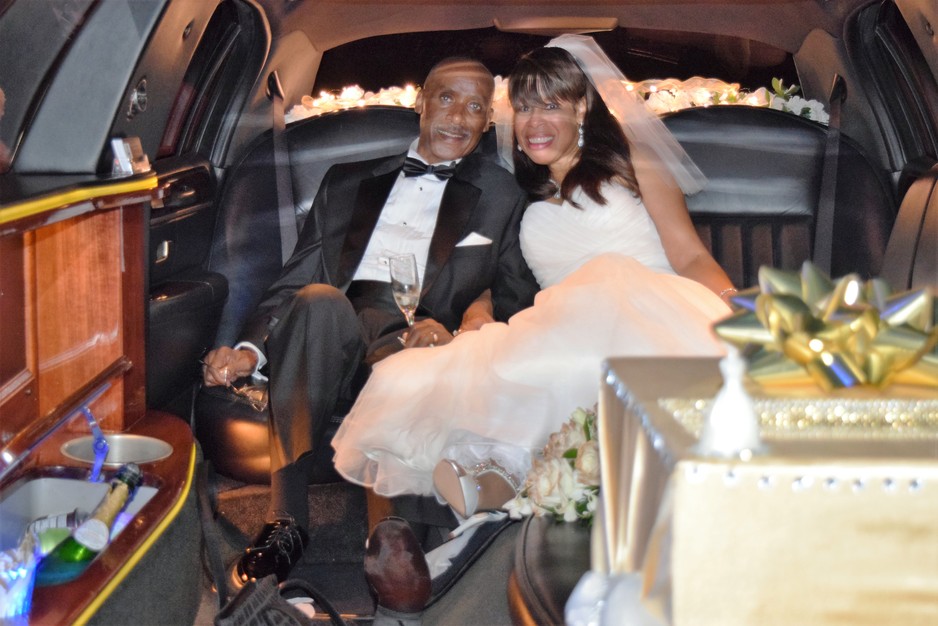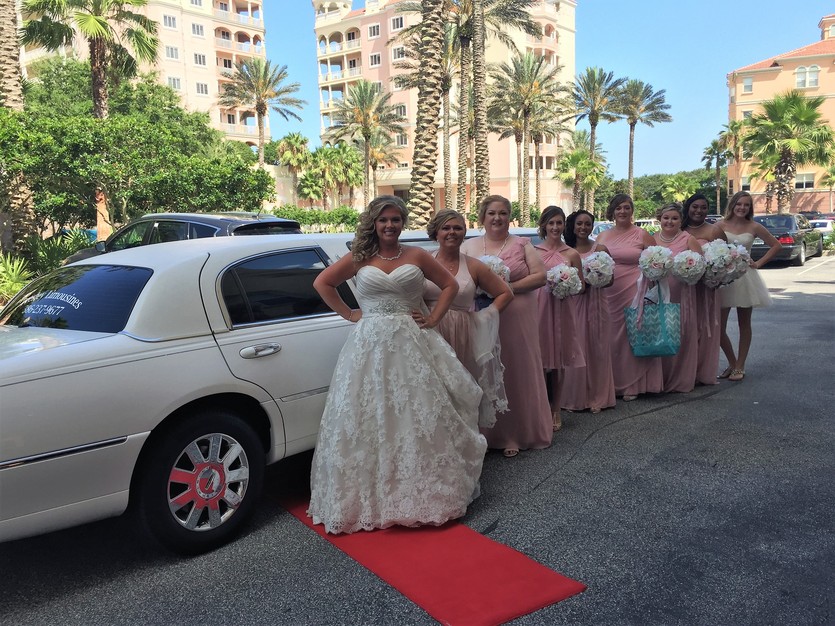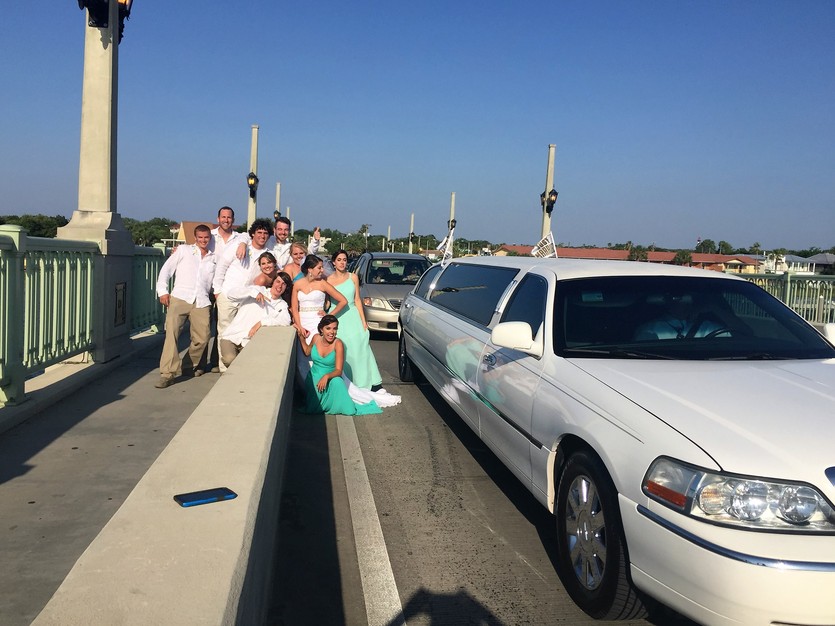 Our Wedding Themes & Styles
We are a Limousine company that gives Red Carpet Service for Weddings on a budget. We are a husband and wife team and our goal is to give you and your guest the best customer service you will ever experience. We understand that no wedding is the same and we need to be flexible photographers and wedding planners. Our Wedding Packages start from $290.00 which ... (read more)
Packages

We are Presley Limousines. We are a husband and wife team with a beautiful white Limousine. We pride ourselves with our customer service and go give our guest a memorable experience. As your Limousine Charter for your wedding you will have a Red Carpet arrival and the Limousine will be stocked with ice, water and sodas. There is glassware available for your wedding guest want to indulge in adult beverages. We like to decorate the Limousine with accents of your wedding colors to add a personal touch. We know that weddings require to be flexible, so we know to communicate with photographers and wedding planners. You will have two chauffeurs for extra attention. Feel free to contact us anytime with any questions and to reserve your date. Please go onto our Facebook page and our website to see our Limousine and to read our testimonials. Our charter for a 3 hour minimum is $280.00 and $95.00 per hour for any additional hours billed in 30 minute increments. This includes gratuity and all of the above. Feel free to contact us for any further questions and to reserve your date.
We are looking forward to speaking with you and to make your wedding day special.
Thank you,
Stephanie Presley
386-237-9677
www.presleylimousines.com
Reviews

Rating Summary
Quality of Service (5.0/5)
Recommended
100%
by couples who reviewed
User Reviews
Carla Webb

4 months ago

Quality of Service (5.0/5)

Used their services for a bachelorette party and wow the night was awesome with Presley Limousines! They showed up on time, had it nicely decorated, told us when there was inclement weather in the area and picked us up when we wanted! They are very accommodating and their mission is to make sure you have the best, worry free experience. Highly recommend this company!
FAQs

Company Details
Contact Name:
Stephanie Presley
Are there any additional services you provide?
We love to decorate our car for any special occasion. We specialize in Weddings, Bachelorette/Bachelor parties. We love birthdays and anniversaries too. What ever the occasion is, it's always better with a Limousine. Red Carpet service.
Can you provide references upon request?
Yes
Do you have liability insurance?
Yes
Do you require a deposit beforehand?
Yes
How far in advance should clients book your services?
If we are available the day you call we can jump into action. To make your schedule and planning go smoothly, planning ahead is always great.
What languages do you speak?
English
FREQUENTLY ASKED QUESTIONS
FAQ
What vehicles do you provide?
Limousine - Stretch
What is the maximum amount of occupants you can accommodate?
8-9