---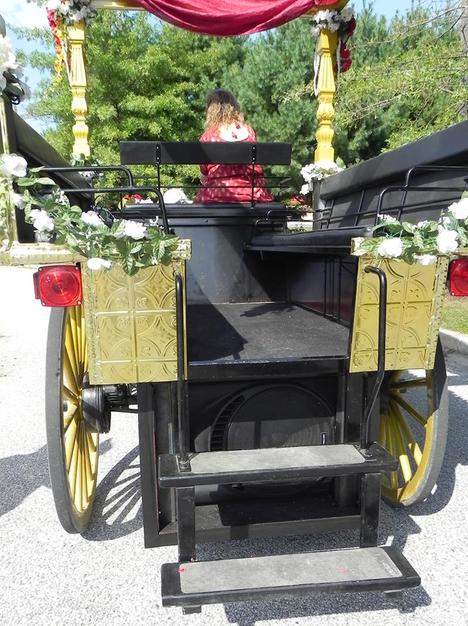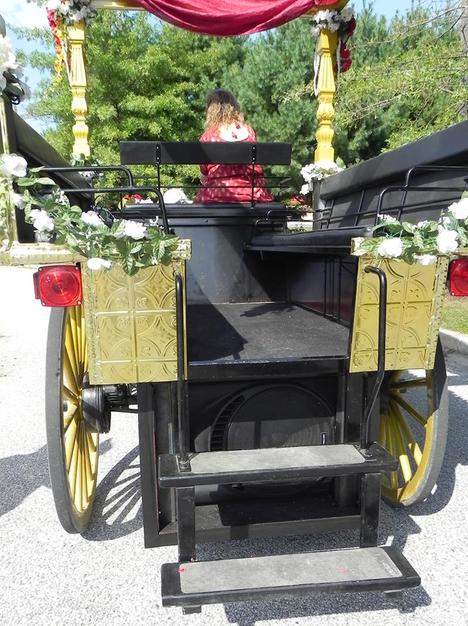 ---
Our Wedding Themes & Styles
Diana's Wedding Horses offers our clients three beautiful carriages to choose from! Our Golden Carriage, which is the only one in the World, has it's own sound system, is pure gold in color, and has drapes and flowers of your choosing. Your favorite music can serenade your special day, which is something most carriages don't have! Our white Limousine Carriag... (read more)
---
Reviews
Rating Summary
Quality of Service (5.0/5)
Recommended
100%
by couples who reviewed
2 Reviews
Wendi

1 year ago

Quality of Service (5.0/5)

Diana's wedding horses made my wedding day a true fairytale. A day I will never forget. I never believed in perfect until May 20th. Even tho I was late Ms. Diana and my husband were there waiting on me. It took me a while to find the perfect horse drawn carriage and I almost gave up! Thanx again for making my big day special. It was absolutely beautiful !!!!!!!

Latha Ramaswamy

1 year ago

Quality of Service (5.0/5)

Diana's Wedding Horses added so much festivity to our daughter's wedding that many of our friends are still talking about it even 4 months after the wedding! The horse-driven golden carriage was beautifully decorated and was as grand as a chariot. Diana takes extra care to adapt her golden carriage to suit the occasion. Ours was an Indian wedding, so she and her assistants were all dressed in traditional Indian attire in bright colors. I have also seen pictures of her decorations and attire to suit different wedding styles. Diana is extremely prompt and professional in returning your emails and calls and answering all your questions. She and her assistants were very punctual on the wedding day, fully prepared to take the show on the road. Her carriage comes with a state-of-the-art sound system that made the event so special since I could put together a medley of my choice of songs for the guests to dance to while following the carriage with the newly weds. Diana's wedding horses turned out to be the highlight of our daughter's wedding ceremony!
---
FAQs
Contact Name:
Diana Beuchert
Are there any additional services you provide?
We also provide beautiful white horses for baraats and vidai ceremonies, complete with all the traditional costuming and an umbrella!
Can you provide references upon request?
Yes
Do you have liability insurance?
Yes
Do you require a deposit beforehand?
Yes
How far in advance should clients book your services?
Six months to a year, preferably, but we can sometimes handle short-notice bookings.
What languages do you speak?
English
What vehicles do you provide?
Horse and Carriage
What is the maximum amount of occupants you can accommodate?
8
Additional details:
We have three carriages - our Golden Carriage seats eight, our Limousine carriage seats six and our Victoria seats two. The Golden Carriage has it's own sound system.