---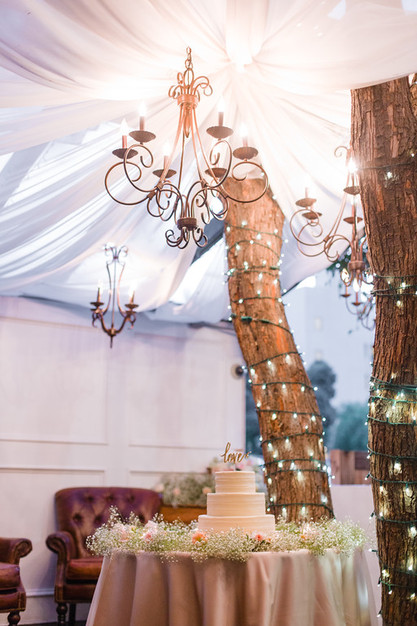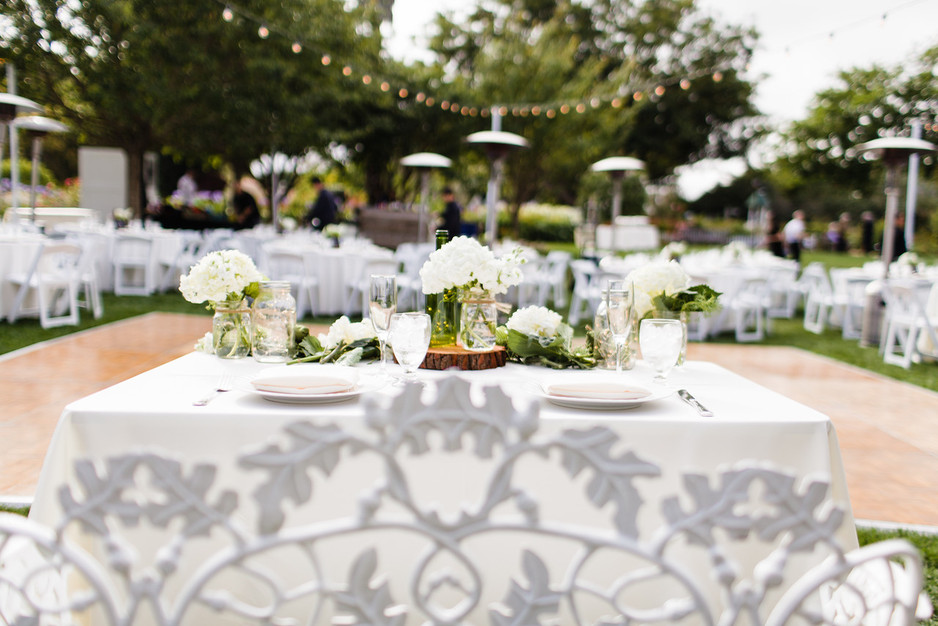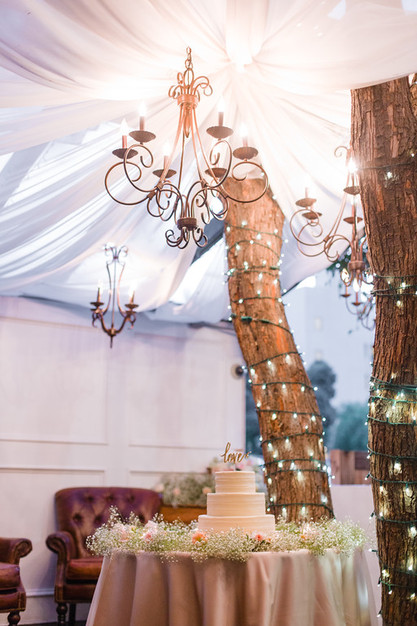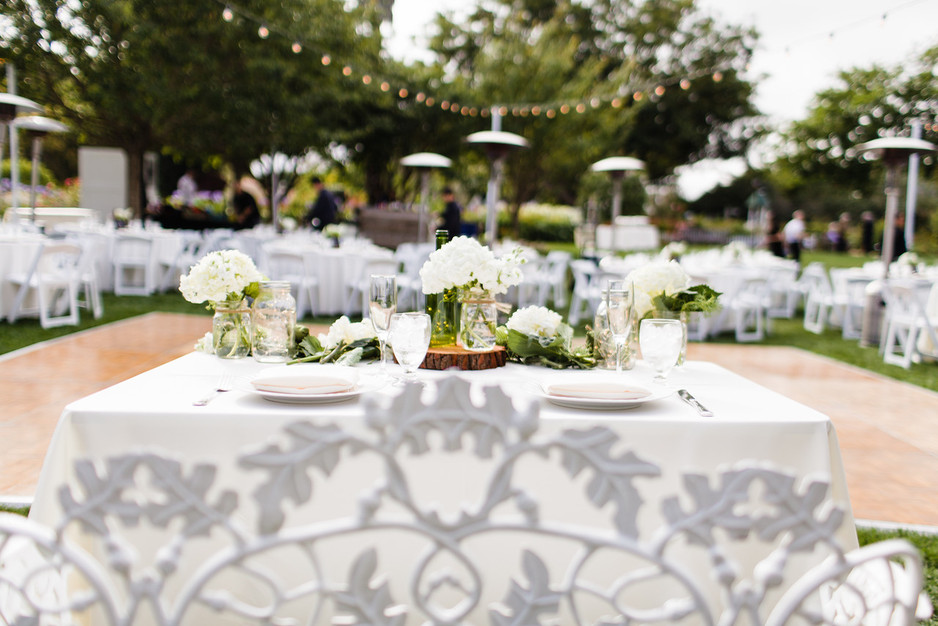 ---
Our Wedding Themes & Styles
We are dedicated and passionate and strive at nothing to help create the Event or Wedding of your dreams. We can help you plan your big day from the beginning and handle all the details, or take over the planning process towards the end and ensure every detail is executed to perfection. With all our experience and knowledge of events, your day will be flawle... (read more)
---
Media
Audio 1
https://www.youtube.com/watch?v=YQLqu-ThMOY
Audio 2
https://www.youtube.com/watch?v=Mk7-GRWq7wA
Sara & Brad Wedding
https://vimeo.com/121736626
Anna & Wesley Wedding
https://vimeo.com/120235248
---
Packages
Please visit our website for more information about our packages at: http://www.samanthahallevents.com/
Please be sure to email us at samanthahall.events@gmail.com for more information on pricing and livability.
All the Best,
Samantha Hall
Events & Wedding Planner
Cell: 805.233.0861
Email: samanthahall.events@gmail.com
---
Reviews
Rating Summary
Quality of Service (5.0/5)
Recommended
100%
by couples who reviewed
7 Reviews
Anna & Wesley

2 years ago

Quality of Service (5.0/5)

I'm so glad that I found Samantha on theknot.com. My wedding was EPIC and it's all down to her. Samantha was super organized, patient, creative, and just downright amazing.

My wedding was everything I hoped it would be. It was truly my dream wedding. I wasn't the easiest bride to work with. Truth be told, I sent her millions of emails (all of which she responded to immediately), dragged my feet on decisions that had to made (which she would very diplomatically have me make a decision on), changed the timeline, changed the songs, changed the procession - and so on and so on. Samantha patiently and with great energy responded to all my requests with a smile and that wonderful anything I want can be done attitude!


The day of the wedding was remarkably stress free for me. While she was getting the venue ready she would come in and check on me to make sure I didn't need anything. When I saw the finished "product" I was beyond impressed. It was everything I dreamed of and more.

Everyone had a blast and said it was the best wedding that they have been to and I give all the credit to Samantha.

If you want a memorable wedding - you HAVE to give Samantha a call!

Virginia

2 years ago

Quality of Service (5.0/5)

We hired Sam a week before our wedding. After having a bad experience
with our planners. Soon after we started planning with her. She was very
professional and detailed. Sam helped us with our rehearsal and coordinate
the day of our wedding. She worked so good with our venders. Considering that it was only a week before our wedding. Our wedding ran smooth, thanks to Samantha. Our family and friends had so many good things to say about Sam.
We all felt very comfortable with her.. Thank you so much Samantha!!!
Your awesome !!!

K. Kipp

2 years ago

Quality of Service (5.0/5)

Working with Samantha was such a pleasure. She is fun, kind, professional...you couldn't ask for more in a wedding planner nor day-of coordinator. Samantha went above and beyond the call of duty on multiple occasions. I wasn't sure if we needed a planner when we started the wedding planning process, and I am so happy that 1) we had one, and 2) that that person was Samantha Hall and her lovely team.

Gayle Kipp

2 years ago

Quality of Service (5.0/5)

If you had ten stars I would give Samantha tens in every category. Being the mother of the bride I am probably the most critical person to write a recommendation. Over the past years I have worked with many event planners for one function or the other. Some were good, some were so so and some were really simply not capable of the monumental tasks involved! Samantha was perfect in every aspect. She was in charge of the two most important events, the rehearsal dinner and the wedding. Everything went off without a hitch. I still have a hard time believing how very fortunate we have been to have Samantha Hall Events and Wedding Planner in charge. I have one other married daughter and I can guarantee you the experience of her wedding could not come close to the grand experience we enjoyed during this most special and important time. Thank you from all of us to Samantha Hall Events and Wedding Planner staff. I have already recommended them to friends in Palm Springs!

Lauren Megorden

2 years ago

Quality of Service (5.0/5)

Samantha Hall truly made my special day the day I will never forget . She was so professional and sweet. She handled every aspect of my wedding. To the little things I didn't want to worry about to the things that were the most important to us. We could not have done this without her! I would recommend Samantha Hall to help you make your wedding day a day to remember. You'll be more then happy you did!

Thanks Samantha!
---
FAQs
Contact Name:
Samantha Hall
Are there any additional services you provide?
We are Event Planners as well and can help you plan your Baby Shower, Bridal Shower, Birthday Party, Holiday Party, Corporate Event, or any celebration :)
Can you provide references upon request?
Yes
Do you have liability insurance?
Yes
Do you require a deposit beforehand?
Yes
How far in advance should clients book your services?
You can book us up to a year in advance, or up to 1 month out.
What wedding planning services do you provide?
Day-of Coordinator, Partial Planning, Full Planning
Do you specialize in any specific types of weddings?
We plan everything from shabby chic, to art deco, to black tie ballroom, to romantic beach, rustic barn weddings and more.
How many planners do you work with?
Samantha Hall is the head Wedding Planner, and has been in the industry for 9 years now. She has done everything from small budget back yard weddings to extravagant black tie weddings and more. There is 1 Senior Events & Wedding Planner, along with 2 Assistants. Whatever your style or design is, we have the perfect Planner to help execute the Wedding of your dreams
What size of weddings have you worked?
We plan everything from intimate 30-40 person Weddings, to a grand scale of a 200+ person Wedding.
Additional details:
We create dreams through the art of Weddings! Let us take care of the planning, so your can enjoy your big day with your one true love!