proposals
Images By Inda
PO BOX 23050, Ventura, CA 93002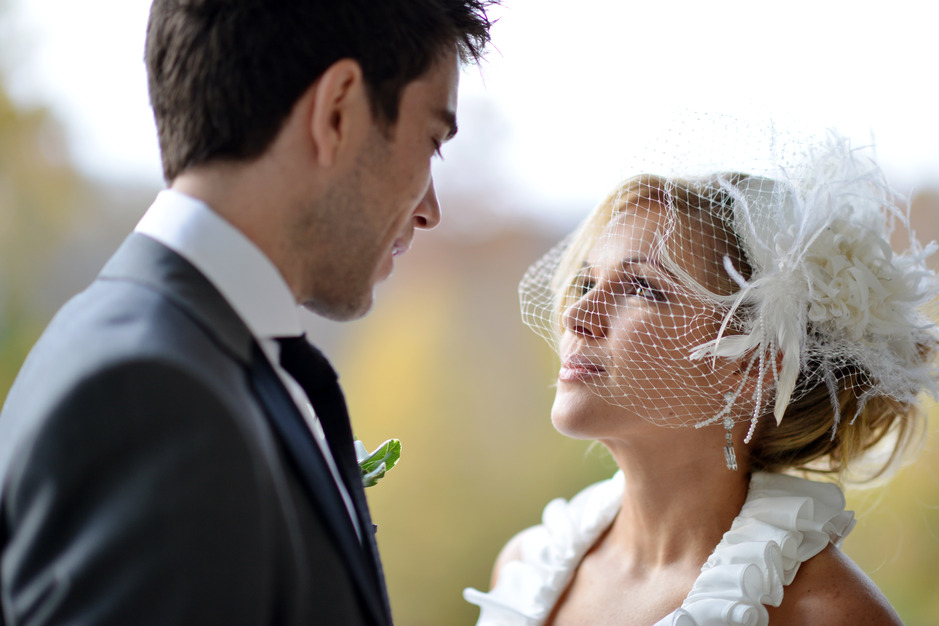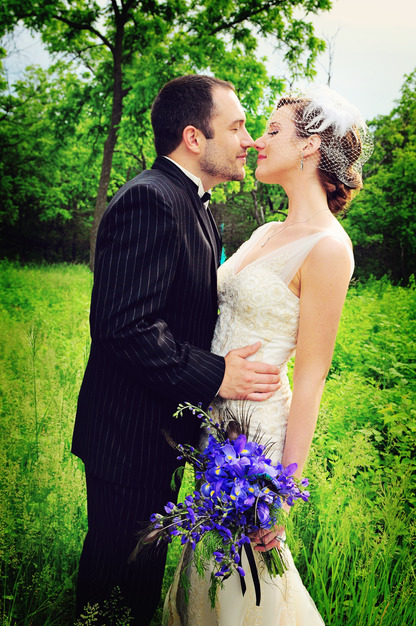 Wedding Themes & Styles

- Images By Inda
Inda Reid is one of the best portrait and wedding photographers in Southern and Central California. Her photographic work is featured in many magazines all over the U.S., and she is also an award-winning director and cinematographer. Shooting "film" SLR cameras since she was big enough to hold one, Inda is quickly emerging with the reputation as a rock- sta...
Inda Reid is one of the best portrait and wedding photographers in Southern and Central California. Her photographic work is featured in many magazines all over the U.S., and she is also an award-winning director and cinematographer. Shooting "film" SLR cameras since she was big enough to hold one, Inda is quickly emerging with the reputation as a rock- star destination wedding photographer. Whether your wedding is modern, vintage, rustic, classic, intimate or Bohemian, she welcomes the challenge and continually stretches her Photographic muscles to deliver incredible examples of various styles, techniques and mediums to her clients. She is fun-loving, personable, positive and works very closely with the couple in pre-planning to ensure they attain their ultimate vision. Inda's goal for each wedding is to exceed the client's expectations, to give them everything they ever wanted from a photographer, and that one defining shot that sums up their special day as a whole. As a rule, she only books 20 weddings per year maximum, so please don't hesitate to contact her if you're interested.
BIO:
Inda has a MASTER of FINE ARTS from the University of Arizona and has studied and lived all over the world. In addition to working and teaching photographic courses to adults, she also enjoys mentoring children and teens in the art of Photography in her free time. For the past 14 years, she has lived in Los Angeles, Orange County and has just recently moved to Ventura with her husband, George.

Inda's Photos is featured in: Napa-Sonoma, The Country Review (cover), ATLANTA Magazine, Style Me Pretty, MAXIM, In Design, COAST and O.C. Magazine
Her Celebrity Client's Wedding photos are in US Weekly, DailyMail, NY daily news, and Lifestyle & Magazine.
Voted Most Original Wedding Photographer in Southern California - O.C. Magazine 2016
Featured Photos: The Wedding photographer to Watch- San Diego Magazine 2015
Voted Best Headshot Photographer in Los Angeles - LA Casting, ISGO's Photo Lab 2017
To view more of Inda's work in greater detail, Please visit: www.weddingsbyinda.com
---
Packages

- Images By Inda
Our rates vary, depending on the details of each wedding. All premium packages start at $2500.
Smaller, customized quotes are available for an intimate local wedding in one location may vary depending on wedding variables. (Intimate/one location/50 guests or less).
ALL PACKAGES REQUIRE a 50% DEPOSIT TO GUARANTEE BOOKING FOR THE WEDDING DATE. (Remaining balance is due one week before the wedding day).
Wedding Photography Packages

ALL PHOTOGRAPHY PACKAGES INCLUDE:
ALL retouched & untouched photo negatives with full copyright & print release
Full editing, touch-ups and artistic enhancements for 20 photos (10 of your choice)
ALL high-resolution Lightroom processed with images on thumb drive or disk
Sneak peek of photos delivered 48 hours after the wedding Ceremony- 6 retouched photos, photographer's choice). Some packages include a customized app.

Online Gallery for viewing, sharing and downloading (password protected)
Album & Disks beautifully wrapped in keepsake boutique packaging.
Please contact us for more information. CELL: (818) 679 - 0987 EMAIL: inda@imagesbyinda.com
---
Media Gallery
Quality of Service
(5.0 / 5.0)
Professionalism
(5.0 / 5.0)
100% by couples who reviewed
Dana Stern-Vargas 1 year ago
Quality of Service
(5.0 / 5)
Professionalism
(5.0 / 5)
My husband and I interviewed 4 photographers before we met Inda and once we sat down with her, we knew she would be the most ideal photographer for our wedding. Inda is very creative, sweet, hard-working and knows how to deliver her love of photographer through just a few minutes of speaking with her. She is extremely passionate about her business and her bride and groom. We became friends with her immediately and we felt the trust more importantly. Photographers are pricey and now we know why. We got the ultimate photo experience with her package and a wedding video that has blown our ENTIRE family away! 18 minutes of pure fun, happiness and best of all.... my husband and I looking so in love. All worth the money and the wait forsure. I would highly recommend Inda for your next big event. Our photos, the album and video were a big package deal but she delivered and made us very happy with the results. I never thought I could look so good on film and photos, wow! Very impressed with her vision and camera angles.
Win-Win for the BRIDE! Thanks again Inda for making my dream day everything I wanted and more.
Niki Svara 1 year ago
Quality of Service
(5.0 / 5)
Professionalism
(5.0 / 5)
You place a lot of trust in a wedding photographer, to capture the moments and memories of one of the most important days of your life. I'm so happy we trusted Inda to do just that! The pictures she has sent us so far (we've only been married just over a week) have completely blown us away! Her technique, combined with her heart and soul, work to capture the mood, the details and expressions exquisitely. She is absolutely AMAZING!
When we met Inda before the wedding, she took the time to really listen to what we wanted. We could tell immediately that she really cared about us, she was really listening, and that she was committed to us having the very best pictures of our special day. Inda truly delivered on exactly what we wanted, and so much more!
She also had two assistants, Karyn and Jose, working with her that were absolutely stellar. They were there, along with Inda, to photograph every moment of interest- from the poignant to the hilarious. My wife and I were SO impressed!
I wholeheartedly recommend Inda and her photography services. She is now my go-to for all my photography needs. And, I can't wait to see the rest of our wedding pictures!!!
Thank you so much, Inda! WE LOVE YOU!
Renee Kische & Niki Svara 1 year ago
Quality of Service
(5.0 / 5)
Professionalism
(5.0 / 5)
Inda is that special blend of consummate professional, unique artist, and passionate & playful personality. My wife and I were looking for a photographer, first, who had wedding experience. Someone who we would trust to capture one-of-a-kind moments, as well as, the traditional and timeless portraits to be shared with friends and family. Inda did both, and exceeded our expectations. As we write this, its only a week after our wedding and so many more photos will continue to keep surprising and delighting, just as Inda and her amazing team did on our special day!
Alexandra 2 years ago
Quality of Service
(5.0 / 5)
Professionalism
(5.0 / 5)
If you are looking for a photographer for a wedding or really anything else...you have to book Inda!! I've never had another vendor at work (I plan events for a living) or a personal event, that worked harder for me. Her kindness, effort, attention to detail, talent and work ethic are surpassed by none.

Inda photographed our wedding last weekend and I cannot recommend her enough! She also did our engagement shoot back in January and we love those pictures as well. I went ahead and booked her without consulting my fiance after I met her at a work event so he was excited to meet her at the engagement shoot and after meeting her, he just loved her friendly personality and efforts to get the best shots for us. She made us feel very comfortable in front of the camera. We have been in other weddings where the photographers don't have the attention to detail that Inda does so we are really appreciative of her for that.

She is just fabulous, both at her job and as a person. She has a great eye for what looks good and is a real perfectionist so all of our pictures came out stunning for both the engagement shoot and the wedding. She worked extremely hard all day at the wedding (never stopping for 1 second) to get the best shots for us across multiple different locations at our venue. She really knows what is best for her clients and how to get the best pictures. Our whole bridal party was just really impressed with her demeanor and efforts as well as the final product - of which we received a first look within 24 hours. I can't thank Inda enough for both taking beautiful photos of us and for being a kind and supportive presence throughout the process.

Inda also brought along a great 2nd shooter to help her throughout the day as well as a videographer. She sourced and booked the videographer on our behalf and found someone who was willing to shoot within the budget and specifications that we had. She really looks out for what is best for her clients and makes sure to have the right people and equipment on the ground to achieve that.
Karl Nickoley 2 years ago
Quality of Service
(5.0 / 5)
Professionalism
(5.0 / 5)
I cannot express how grateful we are to have had Inda and her team working with our wedding over the past few months. When she came on board she put the time and effort into working with our wedding coordinator, our busy schedules and high expectations for our photos and video. She delivered on every service she provided and went above and beyond to make sure we achieved the "look" we were striving for. From the wedding photos to the boudoir shoot. From the wedding trailer to the wedding video, Inda is a professional and treats you right. Her talent and creative eye is very rare to find. We will be using Inda again and cannot give a higher recommendation. Thank you INDA!
---
FAQs

- Images By Inda
Are there any additional services you provide?
Wedding Video Cinematography/Production and editing, Retouching, Boudoir Shoots, Engagement and Save the Date Sessions, Headshots, Portraiture (family & Editorial) Modeling Portfolios and high-end fashion photography.
Can you provide references upon request?
Yes
Do you have liability insurance?
Yes
Do you require a deposit beforehand?
Yes
How far in advance should clients book your services?
Within 3 months (at the most). We prefer 6-12 months in advance. Booked dates fill up quickly, but exceptions can be made depending on Photographer's location and availability.
What languages do you speak?
English, some Spanish (I do speak a lot of Spanish, but I do not consider myself "fluent." However, I have one incredible assistant and 2nd shooter who is fluent in Spanish). He also happens to be my husband, the smarty pants ;-)
How many photographers do you provide?
Depends on the package you select. I can add up to 5 additional shooters.
What style of photography do you practice?
Contemporary, Portraiture, Photojournalism, Traditional/Posed
What is included in your packages?
All digital negatives, all retouched photos (starting at 20 images) burned on disk to print whenever/wherever you like. This includes a full copyright release form for all images. A Custom Wedding APP featuring the couple (available 48 hours after the wedding). An Online viewing Gallery (with your own password and music) for your family and friends. The online gallery has the additional option to order custom prints, gifts, or retouched photos from the photographer (but this is offered only for your convenience, no purchases are required). We are also able to add on Wedding Albums, Prints, Canvases or additional shoots (i.e., Engagement or Boudoir) upon request. *Please note: Each couple can have more or less of these items included in their package, and packages can be adequately adjusted, or negotiated further depending on one's budget.
What format are the proofs offered in?
Online Gallery, or Prints (for Film or Medium Format shoots).
Are images available for viewing online?
yes
Do you charge for travel expenses? How much?
Depends on the location. Weddings over 100 miles away from Los Angeles start at $50 travel fee, and may include hotel accommodations the night prior to the wedding (depending on location). Again, this is all negotiable depending on the client's photography budget.
Additional details:
I will be more than happy to personally answer any additional questions or concerns. Please feel free to email at inda@me.com, or call 818.679.0987