---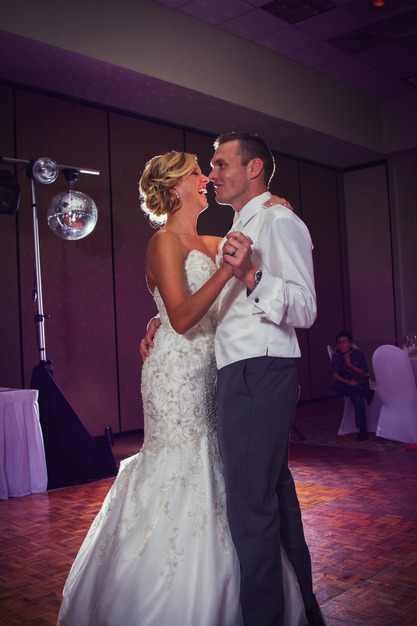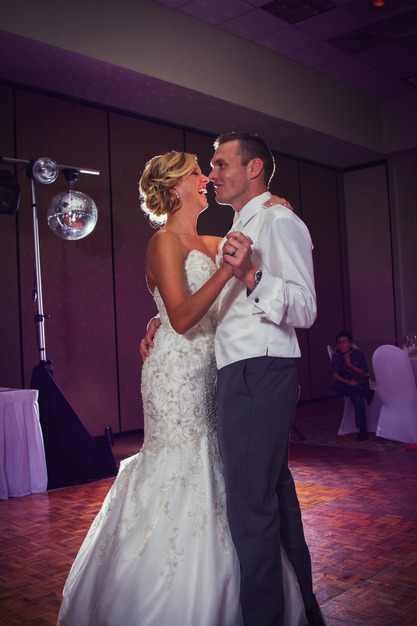 ---
Our Wedding Themes & Styles
Stutz Photography is a Fine Art and Commercial Photography Studio, that specializes in beautiful and unique wedding portraits. Its owner and photographer, Patrick Stutz, spent nearly a decade photographing for newspapers and magazines, and has received numerous awards and recognitions for his photo and written work on both the state and national level. He... (read more)
---
Media
Ell & Alex's Wedding Celebration
Amanda & Eric's Wedding Celebration
Jenny and Casey's Wedding Celebration
---
Packages
Every wedding is unique, and we understand that you have your own special vision for your wedding day.
We have a number of Wedding Portrait Packages that are designed to give you the most for your investment and elevate your wedding portrait experience. For more then a decade, Stutz Photography has been collaborating with clients, to take their unique vision and bring its award-winning photojournalist's interpretation of that vision to create portraits that are not only considered gorgeous, but works of art to be viewed and shared.
Because weddings can be so different, we always encourage a consultation to ensure the needs and expectations of your wedding day are being surpassed.
We have packaged that begin as low as $1895, and have options for additional photographers, all-day coverage, and high-end commercial photography.
All of our Wedding Portrait Packages include a complimentary engagement session, and digital images of your wedding portrait gallery with print authorization.
There are also a number of additional benefits that are available depending on your needs, including your own personal app for your wedding day, secure on-line galleries, additional portrait sessions before your wedding day, and product credits.
Contact us today and let us show you our interpretation of your amazing wedding day vision.
---
Reviews
Rating Summary
Quality of Service (5.0/5)
Recommended
100%
by couples who reviewed
4 Reviews
Nicole

1 year ago

Quality of Service (5.0/5)

Patrick was an absolutely amazing photographer! All of our photos are stunning, and they captured our wedding day perfectly. Patrick was always open to suggestions, and he took many unique photos. Although we wanted the standard wedding photos, we definitely wanted unique photos as well. Patrick delivered on both of these requests. One of my favorite parts of our wedding day photo package was that Patrick gave us a flash drive that contained all of our photos from our wedding day... all 700+ of them! All of these photos really told the story of our whole wedding day. Patrick is also very easy to get along with, which is very important because you will be spending a good piece of your wedding day with him.

Kelli Hannon

1 year ago

Quality of Service (5.0/5)

I couldn't have been any happier with our experience with Stutz Photography. We hired him first for our engagement photos. He was able to take our ideas and bring them to life, and better than we had imagined. Having a destination wedding, we were torn what we wanted to do about our pictures. We could hire a photographer in Key West for an hour and cheap, and that's how our pictures would turn out. Or, we could hire Pat to come with us, get phenomal pictures, and have all the time in the world to do what we wanted. Having Pat come down with us was our best investment for our wedding. We wouldn't have changed a thing. Highly recommend him!!

Kristina

1 year ago

Quality of Service (5.0/5)

Patrick was great to work with! He was a lot of fun and he knew of a lot of cool areas to take pictures at. Would definitely recommend him!

Carrie Conway

1 year ago

Quality of Service (5.0/5)

We did both out engagement and wedding photos with Patrick! One of the things I loved most specially about our engagement session is our trip out through the baraboo bluff area! I loved how accommodating Patrick was and how different our photos turned out! The day of our wedding, He was extremely accommodating and definitely went above and beyond for us! I provided Patrick with a list of photos I wanted to have taken that day prior to the event and never had to ask or worry again! We also had Stutz Photography provide a photo booth for us! They did a fabulous job and it was a huge success- I HIGHLY recommend it! The incredibly funny photos of your guests are priceless!
---
FAQs
Contact Name:
Patrick Stutz
Are there any additional services you provide?
We also own and operate a Photo Booth, which is an amazing feature to add to any wedding event.
Our Photo Booth is a full automated, self-operating system, that starts with the push of a single button.
Our Photo Booth can print in color or black and white, comes with customizable headers and footers (making the photo strips great keeps sakes to remember your wedding day) and two copies of the photo strip prints; one for the guests get to keep, one for your wedding day memory guestbook.
We include an attendant with all of our Photo Booth packages to assist your guests with operation questions, keep the party going and to construct your wedding memory guest book as the night progress.
You will receive your guest book at the end of the evening and you will also get digital copies of all images captured with our Photo Booth.
Contact us for more with questions about our Photo Booth rental.
Can you provide references upon request?
Yes
Do you have liability insurance?
Yes
Do you require a deposit beforehand?
Yes
How far in advance should clients book your services?
We work with a variety of brides and grooms, and we have found that every couple works at their own pace when planning their wedding. We have scheduled wedding two years in advance and we have photographed wedding with as little as two months notice. It all depends on the availability. If you are interested in having us document your wedding day, we always recommend reaching out to us early in the process and we can sort out details and your wedding day plans come together.
What languages do you speak?
We studied Spanish and German, but it had been a while since we have used it in conversation.
We have worked with Spanish speaking families in the past and are always excited bring our unique vision to photograph and document all cultures and traditions.
How many photographers do you provide?
We offer a number of wedding day portrait packages, designed to fit a variety of needs. One of these options includes an additional photograph for your wedding day. We also offer a commercial wedding package which includes a lighting assistant for your wedding day, to take your portraits to the next level.
What style of photography do you practice?
Contemporary, Portraiture, Photojournalism, Traditional/Posed
What is included in your packages?
Every bride and groom is unique and have different needs for their wedding day. We have a variety of packages to fit all kinds of wedding day plans and budgets. As a thanks for inviting us to be a part of your wedding day, all of our wedding portrait packages include a complimentary engagement session at no charge. Our packages also include your own personal app to share with family and friends, and you will receive the digital images, with print authorization, of your wedding day gallery. There are a lot more benefits offered with our wedding packages. Contact us to hear more.
What format are the proofs offered in?
We provide on-line proofing with all of our wedding packages. These are through a secure site that is email sensitive, allowing family and friends from all over the country to log in using their personal email address to view your wedding gallery. We also offer in-person proofing on a large screen, for that additional personal touch.
Are images available for viewing online?
yes
Do you charge for travel expenses? How much?
With all of our wedding portrait packages, we include up to 50 miles roundtrip. We love to travel and are happy to come to you for your wedding day, and ask the standard rate of $.52 per mile beyond the initial 50 miles. If you are interested in inviting us to be a part of your destination wedding, we would be happy to discuss travel arrangements. We will travel anywhere in the United States and we are also available for international wedding destination.