FEATURED
---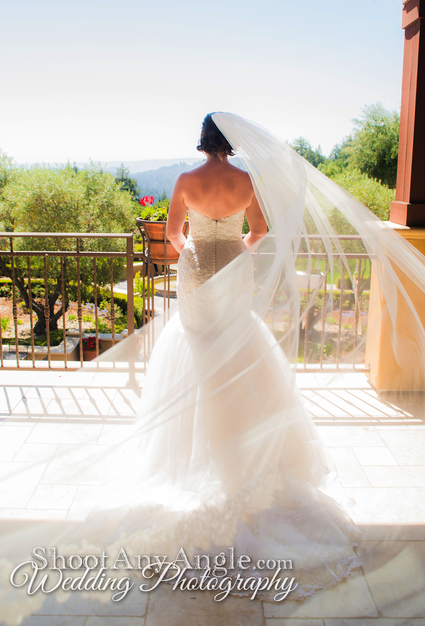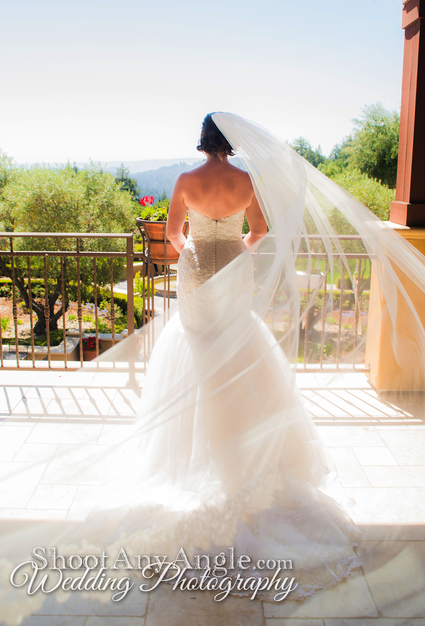 ---
Our Wedding Themes & Styles
We're a husband and wife team, and our goal is to capture your perfect wedding day story through the art of photography. After all, the wedding is only one day (unless you're having a full weekend party!), so what will last for a lifetime are the photographs, memories, and the marriage itself! We've been in your shoes, so we want to make this p... (read more)
---
Packages
For all of our events, we do touch-up work on the final images (this is included in the price). We have multiple packages to fit any budget and all packages include 2 photographers:

$400 for a weekday (Mon-Thur) 1 hr Engagement Shoot
$500 for a weekend (Fri-Sun) 1 hr Engagement Shoot
$750 for a City Hall Wedding
$1,100 for a 4 hour event
$1,650 for a 6 hour event
$2,200 for a 8 hour event (with an optional complimentary 16"x20" canvas print and/or a 1 hour engagement shoot)
$2,800 for a 10 hour event (with an optional complimentary 16"x20" canvas print, a 1 hour engagement shoot, and/or a 10x10 photo album)
All-Inclusive Diamond Package
•All day wedding photography coverage
•Up to 8 locations on day of wedding
•A 2 hour engagement shoot
•Proposal coverage (1 hour)
•Bridal shower coverage (up to 2 hours) *depends on photographer availability
•Rehearsal Dinner coverage (up to 2 hours) *depends on photographer availability
•Post wedding / trash the dress shoot (1 hour)
•An automated photo booth with printed photo strips: can be either open air or in a large LED 16-color inflatable enclosure
•360 degree virtual reality videography
•Two 16"x24" canvas prints
•One 12"x12" hardcover photo album
•Free WiFi Internet for your guests during the reception
•Online album with download ability
•Option to purchase additional prints
Price: $10,000

Each package includes your own private online album with download capability. We also have prints, canvases, and a photo album available for sale if you're interested, but there is no obligation.
Add-Ons
Open Air Photo Booth
Includes printed photo strips for guests, props, and backdrop options. The booth is fully automated.
Price: $600
Added onto the 8 hour package: $500
Added onto the 10 hour package: $400
Or, book the photo booth with an inflatable, programmable, 16-color, illuminated enclosure!
Price: $1,000
Added onto the 8 hour package: $900
Added onto the 10 hour package: $800
360 Videography
Our small and unintrusive 360 camera can capture the main moments of the day in a unique way. The technology allows you to watch the video from any angle you choose and to "look around" the scene as you view! It's like you are actually there again! These key moments are edited into a final video product.
Price: $600
Added onto the 8 hour package: $500
Added onto the 10 hour package: $400
Photo Book
A 10"x10" Hardcover photo book with 20 pages and approximately 100 images.
Price: $200
Canvas Package
One 8"x12" canvas print
One 16"x24" canvas print
One 20"x30" canvas print
Price: $300
*Note: a travel fee will be added to events 150+ miles from Saratoga, CA.
---
Reviews
Rating Summary
Quality of Service (4.9/5)
Recommended
100%
by couples who reviewed
11 Reviews
Adam

7 months ago

Quality of Service (5.0/5)

I hired ShootAnyAngle to capture my surprise engagement proposal and they made the entire event absolutely flawless. James and Angela were right where they promised to be, hiding in plain sight in two different locations to shoot the proposal from multiple angles. The pictures are fabulous and we'll cherish them for the rest of our lives. Highly recommended for their collective skill, personality and love of romance.

Ben

7 months ago

Quality of Service (5.0/5)

James and Angela did a fantastic job. Both are very personable and will go out of their way to get a great photo. If I had to recommend photographers to someone, I wouldn't think twice, and recommend them. Thanks for the great work guys! Memories for a life time!

Chris D

8 months ago

Quality of Service (5.0/5)

Angela and James are great! We 'shopped around' for many wedding photographers and began to get frustrated by all of them before finding this wonderful team. We were quite impressed from the first conversation. The prompt follow-up, honest pricing, value, flexibility with our pre-wedding craziness, and amazing photos are just some of the many positives about having them to work with. And the post-wedding compliments about the photos we continue to get from friends and family on FB and on the online photo album just serve to remind us that we really did the right thing going with Shoot Any Angle. I wish we can say that about all of the other vendors we worked with in planning the wedding ourselves. You can tell that Angela and James really put their hearts into their work from the moment you start talking to them. Really great experience for us.

Diane Kratz

10 months ago

Quality of Service (4.0/5)

SAA did a fantastic job on our wedding! To begin, I checked out websites for literally hundreds of photographers featured on The Knot wedding website, focusing on evaluating the portfolios of the most expensive photographers. Then, I returned to reality and began reviewing the affordable photographers to see if any had photos that rivaled the top studios. Guess what? SAA fit the bill! These are true artists whose photos, despite the very reasonable price, resemble the much more costly options.

Better yet, Angela and James are very professional, personable, and thorough--just fantastic people to work with. They met with us in advance of our wedding to check out the venue, and we discovered some great options for shots at the park across the street from the church. They were extremely responsive to questions of various kinds, both regarding the photographs themselves and just helping out with general wedding questions. They were organized, prompt, and very reassuring.

During the wedding itself, of course, James and Angela were a true asset. They didn't just get great photos; they provided whatever was needed. Angela was a godsend, fixing my dress bustle (which my bridesmaids couldn't figure out). Our reception started late, largely due to guests lingering at the church. James and Angela were wonderfully flexible and kind, staying late to wrap up photographs even after their five hour contract had run so that we wouldn't miss out on shots of the toasts.

I highly, highly recommend Shoot Any Angle photography. The quality is very good, and the value is exceptional!

Katty Gavarrete

1 year ago

Quality of Service (5.0/5)

Angela and James are an amazing team as photographers, my fiance and I are so happy to have found them, they will make sure your photos come out perfect, provide ideas and a comfortable ambiance for the shoot. Spending time with them will leave you with pleasant memories that will last a lifetime.
---
FAQs
Contact Name:
James Hannibal and Angela Hannibal
Are there any additional services you provide?
Wedding, engagement, special occasions, family portraits, anniversaries, maternity, showers...
Do you have liability insurance?
Yes
Do you require a deposit beforehand?
Yes
How far in advance should clients book your services?
The sooner the better, but we recommend booking at least 3 months out. We often book a year out.
What languages do you speak?
English
How many photographers do you provide?
Each package includes two photographers, but we have more available upon request.
What style of photography do you practice?
Contemporary, Portraiture, Photojournalism, Traditional/Posed
What is included in your packages?
Each package includes 2 photographers and editing. We'll send the photos to you in your own private online album for both viewing and downloading. Other packages also include canvas prints and engagement sessions. DVDs can also be added to any package for an additional $15. More information at http://shootanyangle.com/weddings/pricing-and-packages.html
What format are the proofs offered in?
JPG
Are images available for viewing online?
yes
Do you charge for travel expenses? How much?
Yes, if the wedding/event is over 3 hours away, additional fees will be added to the package to cover travel and lodging.
Additional details:
For more information, visit our site at http://shootanyangle.com/weddings/ Our work has been featured on several popular blogs and sites: The Knot, Wedding Chicks, WeddingWire, The Budget Savvy Bride, Artfully Wed, and more!