proposals
Lavar Elliott Photography
PO Box 423, Gates Mills, OH 44040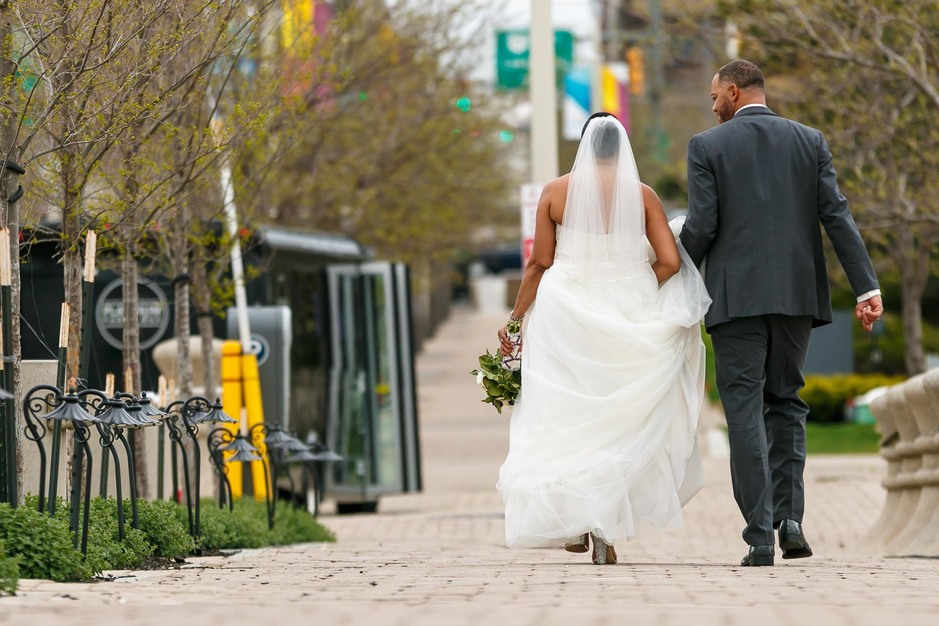 Wedding Themes & Styles

- Lavar Elliott Photography
Wedding and Portrait Photography company
---
Packages

- Lavar Elliott Photography
At Lavar Elliott Photography we offer amazing Wedding and Elopement packages. We have bundled together our favorite products and services to create packages for every budget. We also have no-interest payment plans for weddings booked at least 6 months in advance. If you are interested in our pricing and would like to check our available dates contact us at 877-440-4540.
Elopement packages start at $400
Wedding pricing starting at $1100
---
Quality of Service
(5.0 / 5.0)
Professionalism
(5.0 / 5.0)
100% by couples who reviewed
Deborah Johnson 1 year ago
Quality of Service
(5.0 / 5)
Professionalism
(5.0 / 5)
LaVar Elliott Photography captured the full essence of our daughter's wedding a few weeks ago. I received comments on my Facebook page about how people felt they were actually at the wedding. What makes this company so unique is their art of catching those special facial expressions, laughter, tender moments, and fun!. One of the most captivating pictures taken was when my daughter started to cry just before she got dressed because she was so happy. They took the picture when she and I embraced each other. It was priceless! The accompanying music was perfect! I can't say enough about LaVar Elliott Photography! I will have them do my professional pictures as well!
---
Lavar Elliott Photography 1 year ago
Thank you for taking the time to provide such a lovely review. That special moment between you and your daughter is one of my favorites from the day. Those moments are why I became a photographer. I've learned that we may forget the places and events in our life, but we will always remember the people and the time we spent with them. Looking forward to working with you in the future.
Diane Whitworth 1 year ago
Quality of Service
(5.0 / 5)
Professionalism
(5.0 / 5)
Mr. Elliot came highly recommended by another photographer. I must say that his past and present work is outstanding. Mr. Elliot and his team were able to capture some of the most memorable photos during my son's wedding and reception. They were patient and understanding with preparing the bridal party for their photo shoot. Mr. Elliot is a professional that has the bride and groom interest at heart. I would highly recommend him and his team for anyone's photos. Thank you all for an outstanding job.
---
Lavar Elliott Photography 1 year ago
Thank you for the positive words, My team and I truly enjoyed being apart of the wedding day.
Al Hunter 1 year ago
Quality of Service
(5.0 / 5)
Professionalism
(5.0 / 5)
It was a true honor and blessing having Lavar as our wedding photographer. He is diligent, kind and has great attention to detail. He made my wife and I very comfortable throughout the entire process. He took his time to work with us in order to capture every shot we wanted as well making great suggestions for additional shots based on his trained eye. Our photos are AMAZING!!! His work definitely speaks for itself. I highly recommend Lavar Elliott Photography to any and all looking for high quality photography at a great rate and with a knowledgeable professional!
---
Lavar Elliott Photography 1 year ago
Thank you so much for your review! As you already know I really enjoyed sharing your special day with you and your beautiful bride. I pray you have an amazingly long and happy marriage. If you need me for anything, feel free to reach out to me.
Jacqueline T 1 year ago
Quality of Service
(5.0 / 5)
Professionalism
(5.0 / 5)
Lavar was a pleasure to work with from start to finish. Quick, thorough, and professional in all communication leading up to our photo shoot. At the shoot itself, I felt very comfortable and even spent a lot of time laughing, which made for some pretty great photos! The finished photography was beautiful. I recommend him and look forward to working with him again next time I need a photographer!
Olivia S 1 year ago
Quality of Service
(5.0 / 5)
Professionalism
(5.0 / 5)
Working with Lavar has been a real treat. He's a talented photographer and he's really dedicated to giving his clients what they want and providing the best services for them. He brings integrity and a great work ethic to his work, and it shows in the final product he creates. And what's most awesome about Lavar is that he's constantly looking to improve his craft and grow as a photographer. I would 110% recommend working with Lavar, as you will be happy to have met such a generous, down-to-earth man as well as an excellent photographer! He will not let you down. I really loved shooting my headshots with him and look forward to working with him in the future.
---
FAQs

- Lavar Elliott Photography
Contact Name:
Lavar Elliott
Are there any additional services you provide?
Engagement, Portrait and Headshot Photography.

We also have a partnership with a local wedding videography company. When packaged together we offer additional savings on both the Photography and Videography packages. If you are looking for a Photography/Videography package contact us today.
Can you provide references upon request?
Yes
Do you have liability insurance?
Yes
Do you require a deposit beforehand?
Yes
How far in advance should clients book your services?
Generally it is best to book at least one year in advance to guarantee availability for your wedding date. With that said, we understand that sometimes weddings are planned and executed in as little as a month. So we are able to book in as short a time as 2 weeks assuming we have available dates. Contact us to see if your date is available.
What languages do you speak?
English
How many photographers do you provide?
1-2 provided based on package selected. Additional photographers may be available upon request (I recommend at least 2 photographers for any wedding)
What style of photography do you practice?
Contemporary, Portraiture, Photojournalism, Traditional/Posed
What is included in your packages?
Packages vary but generally packages include: Engagement Session One Year Anniversary Session (depending on location) Photo Album, Canvas Print, Custom Online Photo Gallery, Wedding day slideshow Wedding Timeline review Print release for all final images
What format are the proofs offered in?
Digital proofs, using a beautiful custom online gallery.
Are images available for viewing online?
yes
Do you charge for travel expenses? How much?
No. Travel expenses are included in wedding package rate (minimum package required based on location)