proposals
AHIT Photography
17600 Landis Dr, Victorville, CA 92392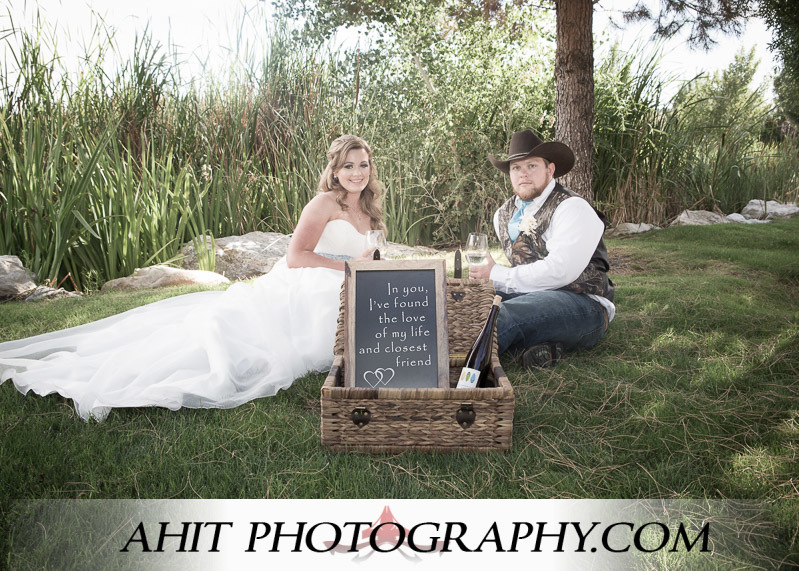 Wedding Themes & Styles

- AHIT Photography
Photos of Life
Wedding and Family Photographer. I have been shooting photos since 2001. I love capturing the small details of the day and shooting photos that will become memories.
We have built a new site at http://www.ahitphotography.com
Like Us on Facebook and get a $50 credit towards your next photoshoot. www.facebook.com/AHITgraphics
---
Packages

- AHIT Photography
Like us on Facebook and receive a $50 credit towards your next photoshoot. By liking us on facebook you can see samples of our work and other exciting projects that we are working on.
You can find our packages online at http://ahitphotography.com/wedding-packages/
We offer several payment plans, and other creative ways to pay for your wedding photos.
Our Photobooth was a big hit last year, this allowed the guest to do some fun photos after the wedding while I was shooting the Bridal Party. Contact us to find out how you can have this exciting photo opportunity at your wedding.
---
Quality of Service
(5.0 / 5.0)
Professionalism
(5.0 / 5.0)
100% by couples who reviewed
AJB 4 years ago
Quality of Service
(5.0 / 5)
Professionalism
(5.0 / 5)
We loved working with Brent. He was very professional and accommodating. The pricing was very reasonable for all that was included in the package. Great pictures.
Christina Jacoby 5 years ago
Quality of Service
(5.0 / 5)
Professionalism
(5.0 / 5)
Overall great service and results from Brent at AHIT Photography. I never felt rushed through appointments and he always listened to what ideas I had for certain photos I wanted. He was very professional and a great photographer to work with. Very happy with my wedding photos and would recommend AHIT Photography to everyone!!!
Adrian 5 years ago
Quality of Service
(5.0 / 5)
Professionalism
(5.0 / 5)
I can not rate AHIT photography high enough. They gave me the best photos of my wedding day. I loved everything about them! They came early and they were so professional. They even have an option for a photo booth that they set up. My guests loved the photo booth. They did such a great job and got so many gorgeous shots of our big day. We can not thank them enough and let everyone else know that they are amazing! Trust me you won't be disappointed.
P.S. There prices are great! Can't go wrong with them!
Allyson 5 years ago
Quality of Service
(5.0 / 5)
Professionalism
(5.0 / 5)
AHIT Photography was great! Above and beyond our expectations. Brent gave us great ideas before the wedding and came up with beautiful shots at the location. He took the time to preview our out of area venue location prior to the big day for photo ideas. Brent was very gracious to our guests. While picture taking at any wedding is time consuming he made things go very smoothly for the families and guests. We loved the added "photo opportunity" dress-up area at the reception. His assistant photographer made it a fun extra and we loved sharing these photos in the thank you notes. The day was perfect and the lasting memories we have from the photos are truly gorgeous! Thank you AHIT for capturing this once in a lifetime event!
---
FAQs

- AHIT Photography
Contact Name:
Brent Clair
Are there any additional services you provide?
Photography Print and Web
Can you provide references upon request?
Yes
Do you have liability insurance?
Yes
Do you require a deposit beforehand?
Yes
How far in advance should clients book your services?
6 month to a year is best we can work out payment plans and offer 6 month same as cash.
What languages do you speak?
English
How many photographers do you provide?
Two
What style of photography do you practice?
Contemporary, Portraiture, Photojournalism
What is included in your packages?
All packages come with real photographic prints and a CD of images some packages include all the photographs from the wedding and permission to print where you want.
What format are the proofs offered in?
I use a password protected website that allow you to order and proof photos.
Are images available for viewing online?
yes
Do you charge for travel expenses? How much?
Free within 75 miles of my location. Depending on the package we can make something work out for the couples.
Additional details:
Send us an email and we will mail you our print brochure with our prices and samples.