proposals
TriState Weddings
130 N Orange Street, Port Jervis, NY 12771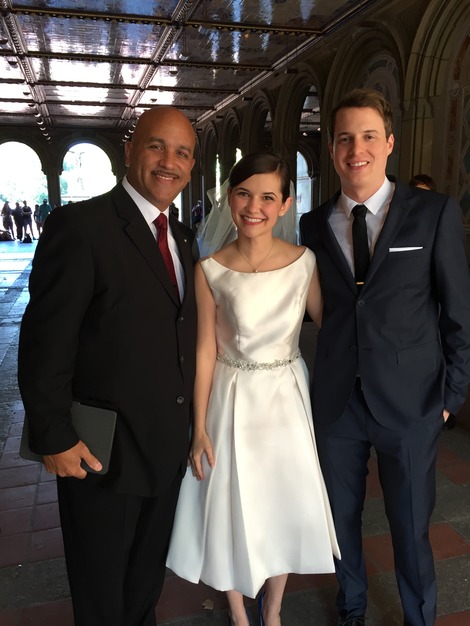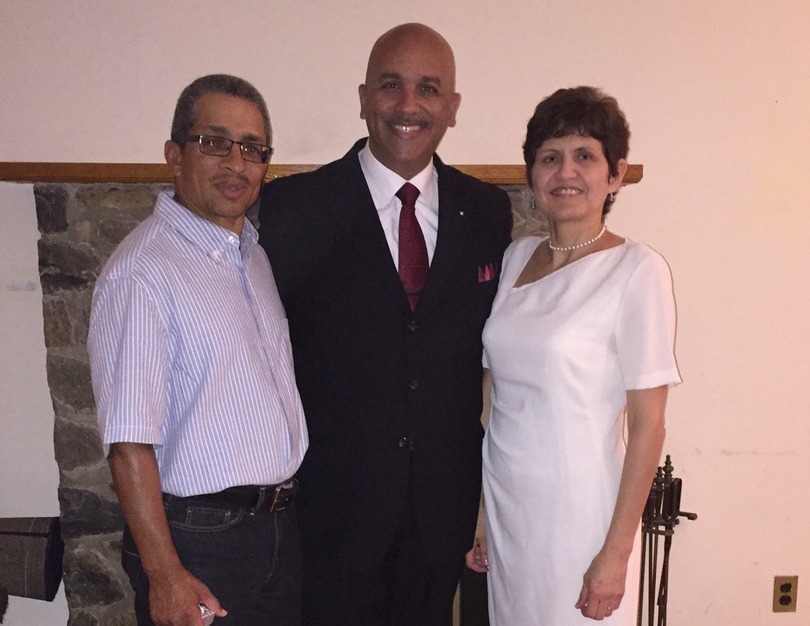 Wedding Themes & Styles

- TriState Weddings
Chrsitian Weddings for Catholic, Protestant, Baptist, Apostolic also Non-Denominational - Non-Religious Weddings
---
Packages

- TriState Weddings
I am an ordained minister and would be extremely honored to officiate your special day; I am neither the least expensive nor the most expensive, however, I am very good at what I do, and this is my full time calling.

I enjoy bringing couples together, and I can assist you and your fiance in having a simple, unique and beautiful wedding ceremony that would stand out in your memories for years to come.

My quote includes telephone, Face Time, Skype and email consultations; suggested readings and vows, the ceremony itself, filing of your license and a beautiful certificate.
---
Media Gallery
Quality of Service
(5.0 / 5.0)
Professionalism
(5.0 / 5.0)
100% by couples who reviewed
Kimberly & William 2 years ago
Quality of Service
(5.0 / 5)
Professionalism
(5.0 / 5)
We could have not found a better officiant for our wedding. The Rev. Richard Rodriguez is polished, extremely professional, and amazingly well organized. He was punctual for our wedding. His presence is remarkable with his presentation of vows delivered joyously with authenticity. We are so happy we went with this officiant for a ceremony we will remember for a lifetime.
Anna Creedon 3 years ago
Quality of Service
(5.0 / 5)
Professionalism
(5.0 / 5)
Rev. Rich preformed my son's wedding ceremony. The service was beautiful. His faith and joy added so much to the wedding. I will recommend him to everyone in need of his services."
Nancy John 3 years ago
Quality of Service
(5.0 / 5)
Professionalism
(5.0 / 5)
Thank God for Reverend Richard Rodriguez. We had no idea where to begin to find the right person to Officiate our wedding and God put Rev. Rodriguez in our path. From our first talk to first meeting he was so patient and knowledgeable about the legal and spiritual aspect of our wedding ceremony. He was our first interview and our last. He went over the readings and our preferences for our vows. Delivered drafts so we could go over them and even when we kept making changes he was very kind and helpful.He is extremely patient and arrived early to officiate. Thank You Reverend Rodriguez for being such and inspirational part of our wedding day. You helped our memories come true.
Amber Fleischman 3 years ago
Quality of Service
(5.0 / 5)
Professionalism
(5.0 / 5)
Rev.Richard ,was just great ,absolutely GREAT!!!!!He makes planning your ceremony effortless with his many meaningful options! If your looking for an Officiant I would definitely choose Rev.Richard Rodriguez to make your wedding day more magical than you ever would think it could be!!!!
Floraida Martinez 3 years ago
Quality of Service
(5.0 / 5)
Professionalism
(5.0 / 5)
My husband and I as well as our family and friends we're so pleased with the ceremony. After the ceremony our guest were approaching us to ask us where did we find the officiant. Rev. Rodriguez was so attentive and patient. He truly made my day special. He never rushed and responded to me whenever I had a question. I recommend him as you will be very pleased. I can go on and on about how great he is. Thank you so much Rev. Rodriguez, you are awesome at what you do.
---
FAQs

- TriState Weddings
Contact Name:
Rev. Richard Rodriguez
Are there any additional services you provide?
Jumping the Broom
Unity Candle
Sand Ceremony
Wine Ceremony
Hand Blessing
Ring Warming
Can you provide references upon request?
Yes
Do you have liability insurance?
Yes
Do you require a deposit beforehand?
Yes
How far in advance should clients book your services?
2 months, but as little as 1 week
What languages do you speak?
Spanish and English
What religious/cultural affiliations do you provide services for?
Christian - Lutheran, Christian - Methodist, Christian (no denomination), Christian - Orthodox, Christian - Anglican, Christian - Presbyterian, Christian - Baptist, Christian - Catholic, Evangelical, Christian - Episcopalian
Do you provide or require pre-marital counseling?
no
Do you allow couples to customize parts of the ceremony if they desire?
yes
How far will you travel to perform a service?
65 miles
Additional details:
I also perform Bi-Lingual Ceremonies