---
Media
Vince Lujan talks about the importance of soulfulness in music...
Vince Lujan Project plays their original song "Sehla"
Vince Lujan talks about his love of bands and how the VLP collaborates
Vince Lujan Project performs their original song "Cooler"
---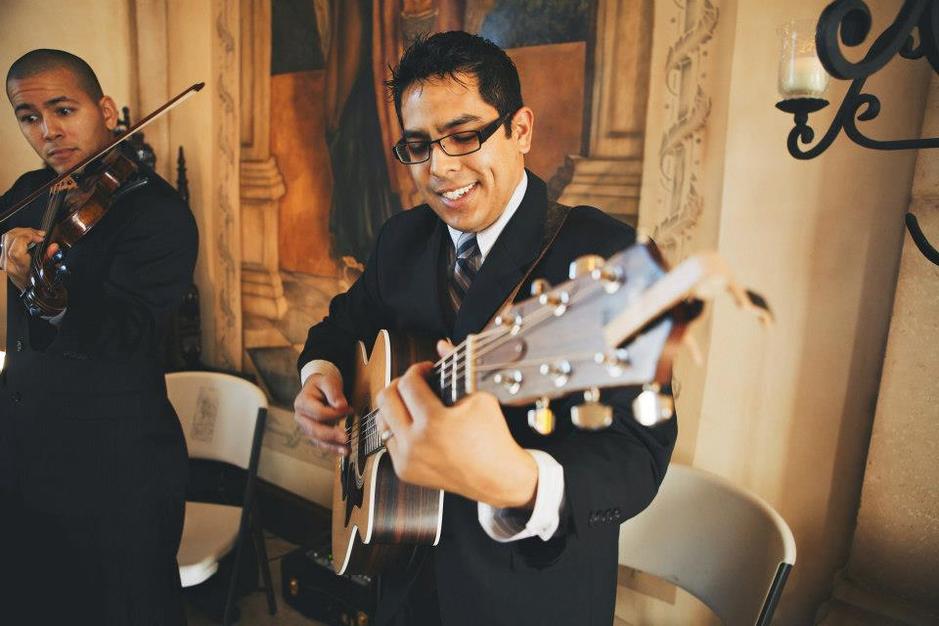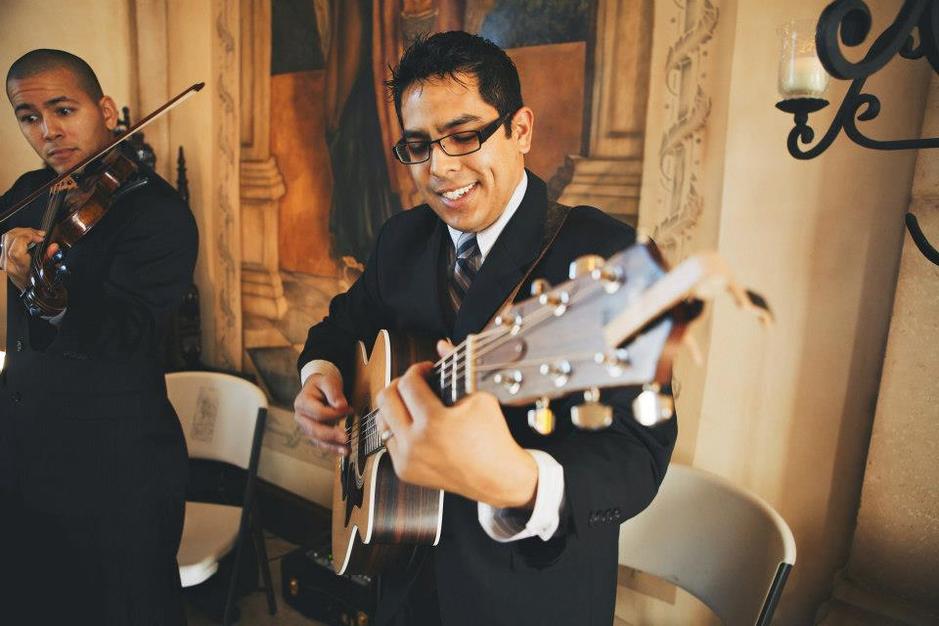 ---
Our Wedding Themes & Styles
Redefining the Texas sound; fusing Pop, Funk, Latin and Soul The Vince Lujan Project (pronounced - 'LU-hahn'), an original and cover band from North Texas, is putting a new spin on the ever- evolving, all-encompassing Texas sound by infusing blends of Acoustic, Pop, Funk, Latin, and Soul. It's feel-good music with catchy hooks and accessible lyrics. The d... (read more)
---
Packages
Every client receives 1-2hr free consulation meeting where Vince will personally walk you thru every detail of your event and discover how his serivces can best fit your needs, an opportunity to meet and greet and view your particular ensemble at work, and 2-3 special song requests not already existing in their extensive comprehensive catalog!
Packages are easily customizable to your event.
The Vince Lujan Project is a full service, party, dance band that plays covers from the 50's thru today, but can also easily reconfigure for wedding ceremonies in just about any conciveable ensemble grouping.
Available in solo, duo, trio, quartet, quintet, 6 piece, 7 piece and more!
Contact us today to share with us your dreams for memorable music at your very special event!
---
Reviews
Rating Summary
Quality of Service (5.0/5)
Recommended
100%
by couples who reviewed
1 Review
WillEd11

1 year ago

Quality of Service (5.0/5)

What's there to say about Vince Lujan and the band (VLP)? They were absolutely amazing!!!! Not only did they preform a mixed bag of amazing covers/songs from their own repertoire , but they also learned a ton of new songs that my wife wanted to get played at the wedding. It really was a dream come true. As a (not so great) guitar player myself... they even let me come jam on stage! Jams, check. Horns, check. Funky bass/piano, check. Magical drums, check. What's not to love about a band that can do it all (LITERALLY)? It really was a special night and I think that the Vince Lujan Project had a lot to do with it. The people that came to our wedding STILL talk about it (and this is like 50 weddings later). Hopefully they had as much fun as we did!!
---
FAQs
Contact Name:
Vince Lujan
Are there any additional services you provide?
In addition to being a full service party dance band able to provide your own mix of music on iPod/computer for breaks/special dances we can provide music for your ceremony in just about any combination or configuration:
Solo acoustic/classical guitar with or without voice
Duo: guitar/violin , guitar/piano, guitar/hand-percussion (with or w/out voice)
Trio: guitar/violin/hand-percussion, guitar/violin/piano, guitar/bass/drums,
Can you provide references upon request?
Yes
Do you have liability insurance?
No
Do you require a deposit beforehand?
No
How far in advance should clients book your services?
2-3 months
(can do some short notice upon request if possible)
What languages do you speak?
English, Spanish
How many hours of service do you provide?
30min up to 6hrs
What music arrangements can you provide?
Instrumental - Duo, Instrumental - Solo, Soloist / Vocalist, Instrumental - Trio
Do you provide MC services?
yes
Do you provide any bi-lingual or cultural services?
yes
Additional details:
Vince has over 10yrs training and experience as a music minister and is able to speak to large groups of people with an easy, fun going manner. In addition, his experience working with various cultural and religious groups makes him an expert in understanding your needs and wishes as a couple that desires the utmost pleasant and professional musical/emcee experience.