---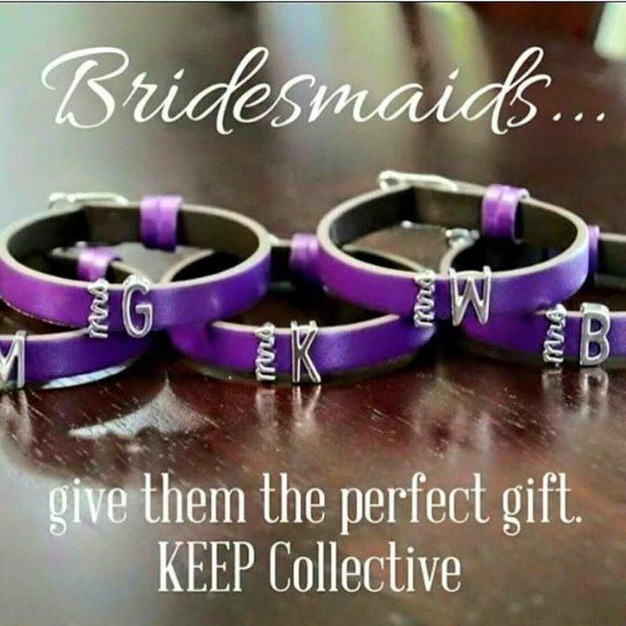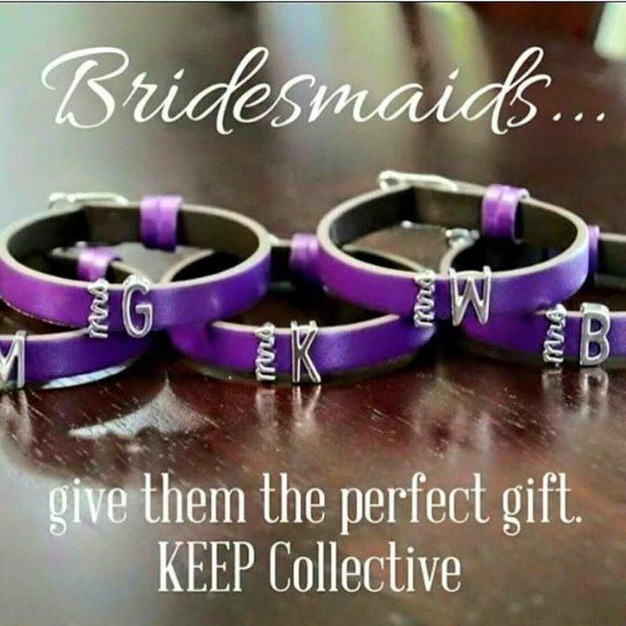 ---
Our Wedding Themes & Styles
KEEP Collective designs bracelets for the bride, groom, wedding party or anyone else who is helping to make your special day amazing! Perfect gifts, high quality, affordable and straight from the heart! Give your family and friend's a personal gift to thank them for all they've done make your day special! KEEP is brought to you by the same makers of Stella ... (read more)
---
Media
About KEEP
https://www.facebook.com/KeepCollective/videos/338195546304732/
Intro to KEEP
https://m.youtube.com/watch?v=6V00SC2TUko
---
Reviews
Rating Summary
Quality of Service (5.0/5)
Recommended
100%
by couples who reviewed
2 Reviews
angel

1 year ago

Quality of Service (5.0/5)

I made an amazing purchase for myself as well as a gift, Andrea actually helped me find the perfect design.
There are so many options and the quality i top notch. You can mix n match.
I definitely recommend this for any bride looking for a special gift,

Michele Menta

1 year ago

Quality of Service (5.0/5)

KEEP Collective offers beautiful personalized jewelry and accessories at an excellent price point. I have quickly built a collection and love wearing all of my keepers and keys. I frequently get asked about them and love sharing my story. Andrea Martin is an amazing designer and has helped me pick out pieces that really speak to who I am. She is top notch! I cannot recommend using Andrea's talents and wearing and gifting KEEP enough! What a great way to commemorate your special day!
---
FAQs
Contact Name:
Andrea Martin
Are there any additional services you provide?
Jewelery
Can you provide references upon request?
Yes
Do you have liability insurance?
No
Do you require a deposit beforehand?
No
How far in advance should clients book your services?
NA
What languages do you speak?
English
What accessories do you provide?
Customized jewelry for the bride, groom and/or wedding party - and makes a perfect gift for anyone helping you make your special day amazing!
Does a client need to schedule an appointment? How do the appointments work?
No appointment necessary
What brands do you carry?
KEEP Collective
Is your jewelry hand crafted?
Our patent-pending slider charms, which we call KEYS, are all hand-designed in our Sausalito, California design studio
Do you offer custom designs?
Absolutely!
Do you offer ring sizing in-house? If yes, how long will an average custom order take, from initial contact to delivery?
We currently do not offer rings in this line of jewelry.
Do you offer stone upgrades if the client purchases their original stone with you?
no
Do you offer a payment plan?
no
Are you a credentialed Jeweler?
no
Do you provide warranty on your jewelry?
If you're not absolutely delighted with your KEEP Collective purchase, you can return your item(s) for a refund or exchange within 90 days of purchase, We are happy to provide you a cash refund within 30 days and store credit with 90 days.