---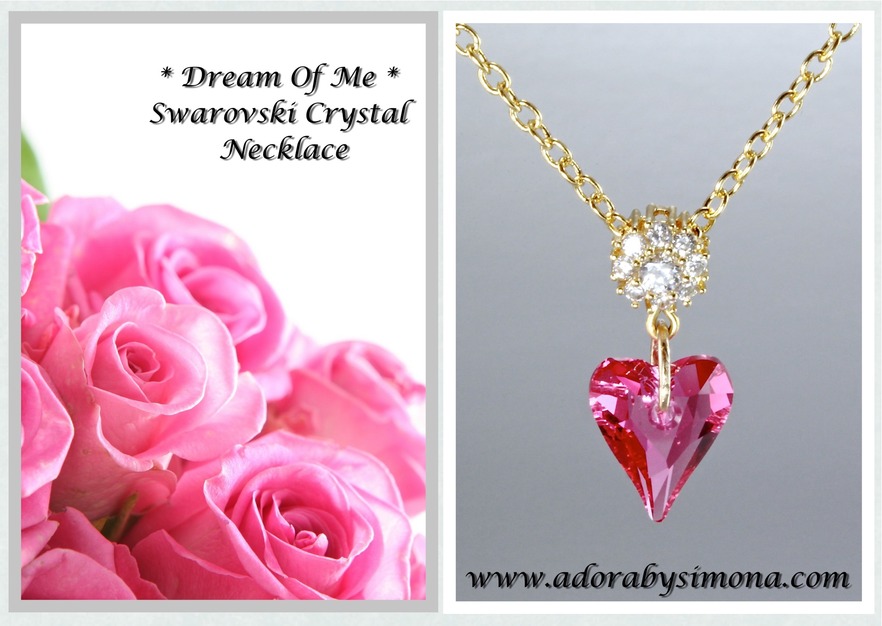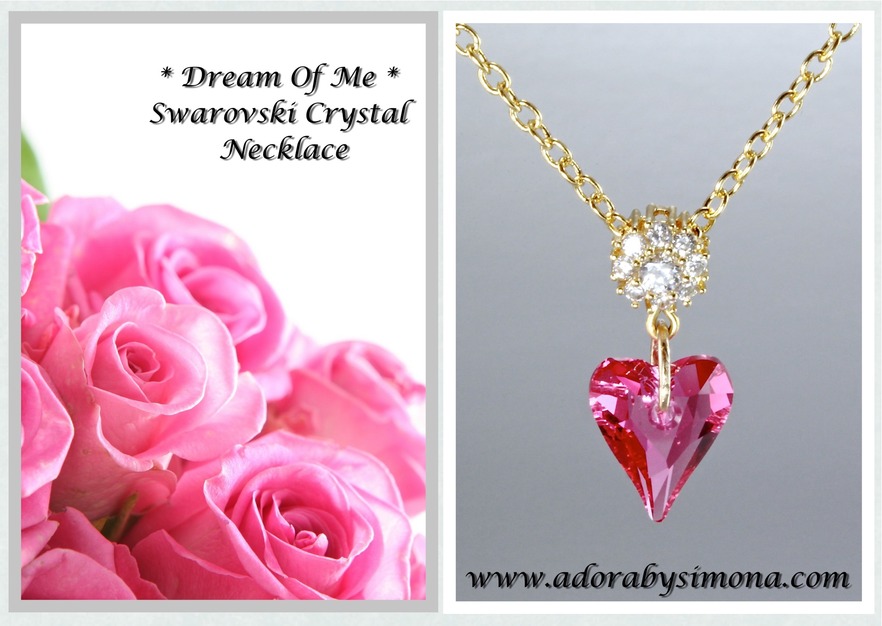 ---
Our Wedding Themes & Styles
~ CUSTOM BRIDAL JEWELRY ~ BRINGING YOUR VISION TO LIFE The journey to selecting the jewelry for your Special Day can be a daunting task, so why not let us custom-design a wedding jewelry style that is uniquely yours. ADORA can bring your vision to life using the same elegant and refreshing style that goes into all of our designs. Handcrafted and complete... (read more)
---
Media
The 2017 "Ever After" Bridal and Event Collection
The 2017 Rose Gold Collection
---
Packages
ADORA by Simona
"EVER AFTER" Collection
~ Custom Bridal Jewelry ~
Packages start at $125 and consist of 2-piece sets (necklace and earrings or bracelet and earrings), personalized, gift-wrapped and delivered. Alterations are included. Prices will vary depending on the number of ladies in your party and on the materials selected. Volume discounts apply.
---
Reviews
Rating Summary
Quality of Service (5.0/5)
Recommended
100%
by couples who reviewed
4 Reviews
Judy addington

5 months ago

Quality of Service (5.0/5)

Simona customized my jewelry for my daughter's wedding. Everything coordinated perfectly with my dress. The quality is outstanding and attention to every detail, especially the clasp finishes are amazing. My daughter's jewelry was exquisite - accentuated her gown beautifully with elegance and exquisite attention to detail. Any bride or member of the wedding party would be proud to accessorize their gown with Simona's custom pieces. I have viewed her unique "Ever After" collection and all the pieces are gorgeous.


It is not urgent, so whenever you get to it. I would very much appreciate that, thank you!


Samantha addingron

6 months ago

Quality of Service (5.0/5)

Review:
Simona is a professional to the very highest degree, and her jewelry line is now the only brand I wear !
She set me up with numerous choices for my wedding day jewelry and helped me find the pieces that were just perfect!!! I love everything about her designs and her eye for making amazing pieces, she has different styles for any taste. The quality is great and she will even make one of a kind pieces to your liking and specifications. I also gave my bridesmaids their gifts made by Simona and those were also one of a kind pieces that we designed together. The girls absolutely loved them and they are pieces they can also wear for everyday use.
My jewelry shined in the pictures and everyone asked me where I bought them all evening.
I can't say enough about Simona and her jewelry and the best part is it's very affordable and she has pieces for all budgets.
Any Bride would be blessed to be wearing her pieces on her big day!
Thank you Simona for sharing your gift with the world !
Sincerely Samantha

Audrey

9 months ago

Quality of Service (5.0/5)

For my wedding jewelry I looked far and wide to find a versatile designer that can match my eclectic style. I didn't want the "saw it all" wedding jewelry style with the rhinestone drop earrings and matching necklaces, I wanted something unique that could set me apart from the crowd. I found Simona and the rest is history. We discussed all my ideas in detail (to which she was very receptive), sent her pictures of my dress and my bridesmaids' dresses and she delivered the pieces exactly like she promised, beautifully packaged and two weeks before the wedding day. I went for a gorgeous silver pearl set and for my bridesmaids' gifts we chose necklace and earring sets personalized with each of their birthstones and initials.

Simona was very responsive throughout the entire process although we communicated only via email, phone and text, as I am not local to her area. And even though I wanted everything under the sun within a moderate budget, she delivered beyond my expectations. I shined through the day and evening and my bridesmaids were elated with her gifts. Go with ADORA for your wedding jewelry and you won't be disappointed!

I very much appreciate the wonderful review, Audrey! It was a pleasure to create the jewelry for such a beautiful bride and bridesmaids, and thank you for sharing your wedding pictures with me. Best to you and John, wishing you a lifetime of happiness together!

Danielle & Richard

9 months ago

Quality of Service (5.0/5)

What a joy it was to work with Simona! When I bought my dress I looked around for weeks to find some jewelry that will complement my beautiful dress and could not find anything I liked. The dress had more of a blush tone and I wanted my jewelry to have the same hue to it. Plus, I really wanted something unique and everything I came across was just boring, deja vue, or out of my price range. Then I came across ADORA online and got in touch with the designer. This was the beginning. Within a few days Simona had a few designs made that matched my dress perfectly! They were all so beautiful, I had to enlist my mother to help me with the decision. My mother was intrigued, and after a few discussions with Simona she decided to have her jewelry designed by her as well. Then, when Simona presented me with her bridesmaids collection, I didn't hesitate a second to have all my girls' jewelry done by her and also my mother in law's. Everyone was thrilled with their gifts! Simona was very easy and pleasant to work with, she knows her craft very well and there's nothing she cannot do. All this within my budget! The quality and uniqueness of her work didn't go unnoticed at the wedding as I got asked countless times where I bought my jewelry. Highly recommend!

Thank you very much for the stellar review, Danielle! It was a pleasure to work with you and with your beautiful mom and I hope everybody will enjoy their ADORA jewelry for many years to come! Wishing you and Richard a lifetime of happiness together!
---
FAQs
Contact Name:
Simona Counts
Can you provide references upon request?
Yes
Do you have liability insurance?
No
Do you require a deposit beforehand?
Yes
How far in advance should clients book your services?
Custom order must be placed no later than 60 days in advance.
What languages do you speak?
English, Italian, French, Hungarian, Romanian
What accessories do you provide?
We provide Customized Jewelry Packages for the Entire Bridal Party. Handcrafted and completely personalized, we will work closely with you to tailor your jewelry ideas to your needs in order to create the perfect pieces for your Big Day, whether your theme is elegant, bohemian, vintage, rustic or beach. From matching necklaces for your Bridesmaids or a stunning pair of earrings for yourself, to a unique piece for the Mother of the Bride/Groom and the perfectly delicate bracelet for the Flower Girl, we can do it all.
Does a client need to schedule an appointment? How do the appointments work?
Contact us today for a Personal Consultation. You will work one-on-one with the ADORA designer, Simona Counts, to create the jewelry you always dreamed of for your Big Day. This consultation is absolutely free and no commitment is necessary. Custom orders must be placed at least 60 days in advance.
What brands do you carry?
ADORA by Simona
Is your jewelry hand crafted?
The "Ever After" Bridal and Event Collection is entirely handcrafted and created with high quality materials such as Swarovski crystals unmatched in clarity and brilliance, glimmering cubic zirconia, iridescent cultured pearls and natural gemstones. You may choose from the traditional shine of sterling silver to yellow gold and rose gold tones.
Do you offer custom designs?
All designs can be customized to your wedding theme/colors, as well as to your choice of silver, yellow gold or rose gold finishes. All Bridesmaids, Mother of the Bride/Groom and Flower Girls jewelry can be personalized by adding their individual first name initial and/or birthstone. The jewelry will be packaged using personalized gift-wrapping of your choice and delivered to you at least two weeks before the wedding.
Do you offer ring sizing in-house? If yes, how long will an average custom order take, from initial contact to delivery?
No ring services or ring sizing are offered.
Do you offer stone upgrades if the client purchases their original stone with you?
no
Do you offer a payment plan?
yes
Are you a credentialed Jeweler?
no
Do you provide warranty on your jewelry?
All ADORA by Simona designs are guaranteed against defects in manufacturing or materials for a period of 1 (one) year after purchase and all repairs/replacements will be done free of charge. We do not cover any damages that occur with the normal wear of the jewelry or any abusive wear, so a fee will be charged for those repairs.