proposals
Sweets and Spirits
6301 Lenoir Drive , Wilmington, NC 28412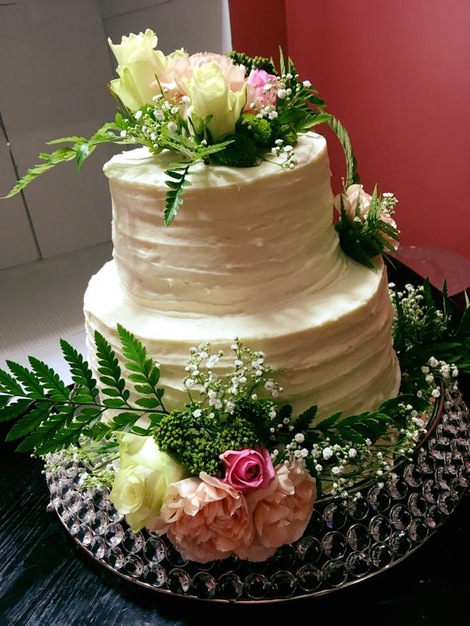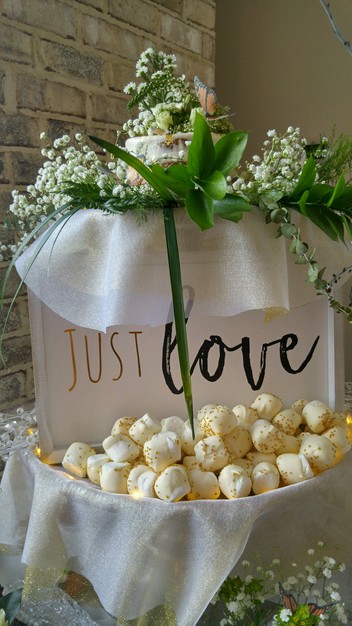 Wedding Themes & Styles

- Sweets and Spirits
Sweets and Spirits specializes in working with you to bring your dream wedding to reality through food. From that beautiful cake to a dessert table, it is all created to follow your wedding dreams and still remain within your budget. Every person is unique, so I work with each couple to make the desserts compliment their special day.
---
Quality of Service
(5.0 / 5.0)
Professionalism
(5.0 / 5.0)
100% by couples who reviewed
Renee 1 year ago
Quality of Service
(5.0 / 5)
Professionalism
(5.0 / 5)
I need to preface my review by saying Sweets and Spirits far exceeded all my expectations. I had ordered cupcakes before and knew it would taste wonderful but I had no idea just how magical having them at my wedding would be.
Each dessert was an adventure and her presentation was a literal wonderland with edible butterflies and a gorgeous array of fresh cut flowers.
The sweets were the talk of the reception and the buttercream frosting on my cake was unlike anything I've ever had anywhere else. The amount of thought put into the different desserts and the attention to detail was unreal.
Everything tasted as amazing as it looked. I cannot thank Sweets and Spirits enough for making my big day extra special.
James Willie Poole 1 year ago
Quality of Service
(5.0 / 5)
Professionalism
(5.0 / 5)
Melanie went above and beyond our expectations and delivered something that guests of our wedding still talk about today. She made close to 300 cupcakes for our reception and while my memory is a little fuzzy from the fun being had there were maple bacon, key lime, red velvet, coconut creme, and more that I'm forgetting. She puts a ridiculous amount of passion into her creations and it shows. I'm a wedding officiant myself so I get to see wedding cakes and desserts all the time. Nothing compares to the time and effort Melanie puts in and she is my first recommended when it comes to wanting something special for your reception.
---
FAQs

- Sweets and Spirits
Contact Name:
Melanie Smith
Can you provide references upon request?
Yes
Do you require a deposit beforehand?
Yes
How far in advance should clients book your services?
As soon as possible
What languages do you speak?
English
What cake styles do you provide?
I do not work with fondant. I design with buttercream.
Do you provide cake toppers and other decoration?
Cake toppers are provided at an additional cost.
Are you willing to work with custom cake designs?
I custom design each cake and dessert table with each couple.
Which dietary restrictions can you accommodate?
Organic, Vegan, Vegetarian
Do you provide delivery to the wedding location?
yes
What are your alternative dessert options?
Cookies, Cupcakes, Pastries, Dessert Buffet, Fruit