Create a beautiful Wedding
Website for free
Choose from a Variety of Templates
to match your Wedding Theme
Have complete control of your Wedding Website
Choose Your Templates

Get Your Own Domain
Collect RSVP's and Password Protect Your Site

Completely Customizable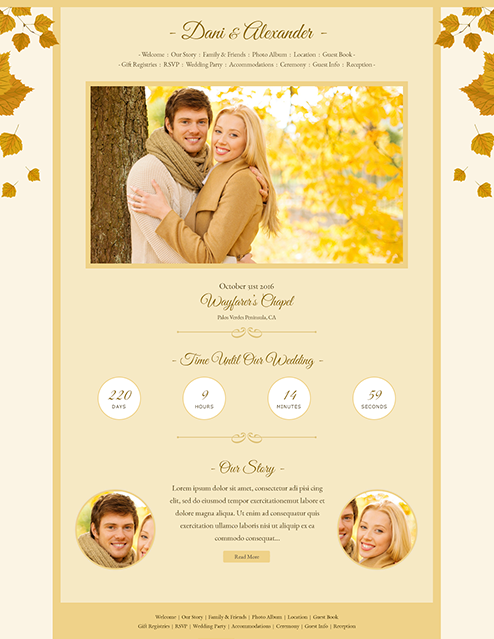 Autumn Leaves
Warm and inviting template that is inviting to your guests.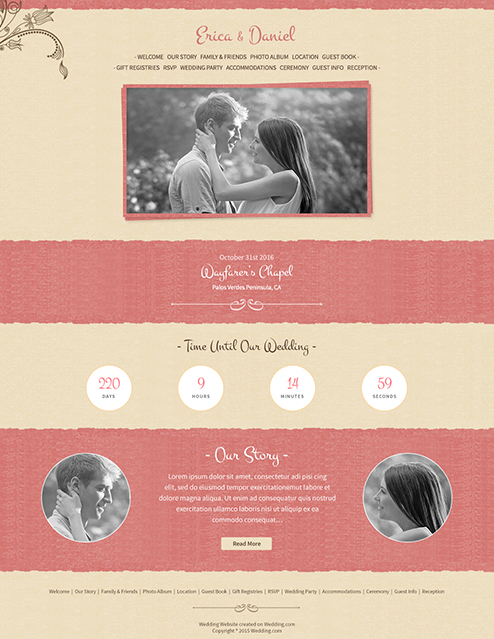 Cessie Julia
Classical template with vintage rustic feeling.
---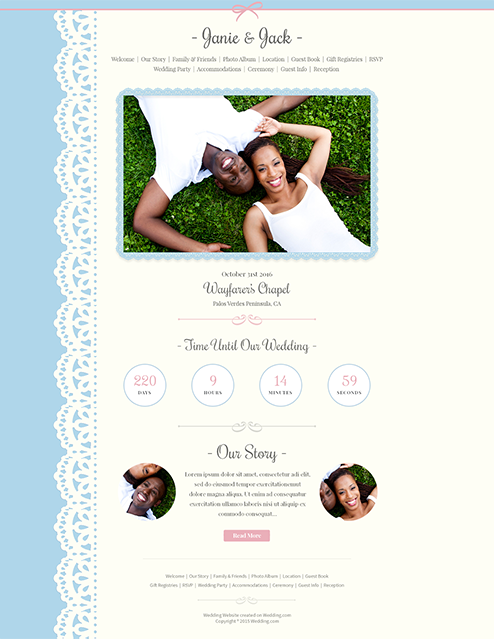 Lace Cover
Modern Beach feeling template. Fresh and upbeat feelings.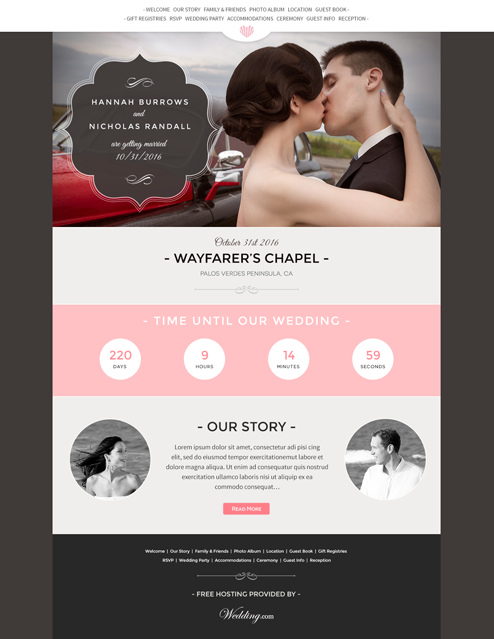 Airy Weddings
Modern Elegant Template with dark colors and popping pinks.
Wedding Website
Connect with Your Wedding Registry
Have complete control of your wedding registry.
Lenox
Martini Glasses Buy 4 Get 6
$39.95
Gaia Group USA
Paola 16 PC Dinnerware Set
$99.99
Hawkins New York
Recycled Glass Tumbler - set of 6
$72.00
Kate Spade
Charlotte Street Highball Set
$30.00
Registry
Everything You Need to Plan Your Wedding
Planning
Your Free Online Wedding Planner
Everything you Need to Plan Your Wedding All in one Place